Want to start your own online shop as a side hustle?
Are you wondering if and how you can earn passive income through an online business?
Deciding how to invest your time and energy when it comes to your eCommerce site can be a tricky thing to work out, especially if you're new to the world of e-commerce websites.
The e-commerce industry is exploding in 2021, but competition is feirce, so to make a profit you need to plan your strategy carefully.
Design Hero has helped hundreds of my clients launch and grow profitable e-commerce businesses, and there are a few key things I've noticed about the online shopping businesses that succeed so I've created a list of some of the most profitable e-commerce website ideas, as well as a few key tips to launching a successful online shopping business.
Here's how to turn your business idea, your skills or your passion into a profitable online business.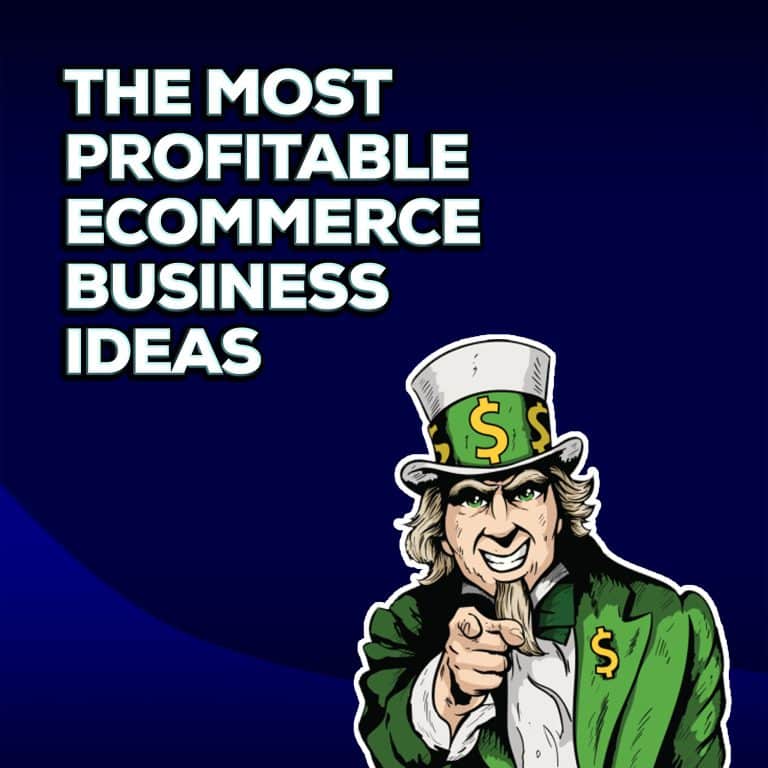 Before you start designing an eCommerce Website
It's best to plan ahead rather than dive right in and find you've spent all that time and money building a site that isn't fit for purpose later.
Make sure your online shop is built on a platform that is…
Futureproof
Flexible
Easy to use
Fast
There are lots of platforms for e-commerce websites, many opt for simple platforms such as Wix or Squarespace. In my opinion, as a professional e-commerce website developer is steer clear of "beginner" platforms.
Why not to use Squarespace or Wix websites for e-commerce
I'm already braced for a "cease and desist" letter for defamation from the Squarespace mafia 😂.
But I wouldn't be worth my salt as a digital marketing expert if I didn't tell you honestly about my experience with these platforms, and the serious, very costly mistakes many of my clients have made, through no fault of their own.
These platforms spend millions of pounds advertising on Google and social media. Their selling point is being "easy to use" for beginners, and tout the ability to get your site up and running in a "matter of hours".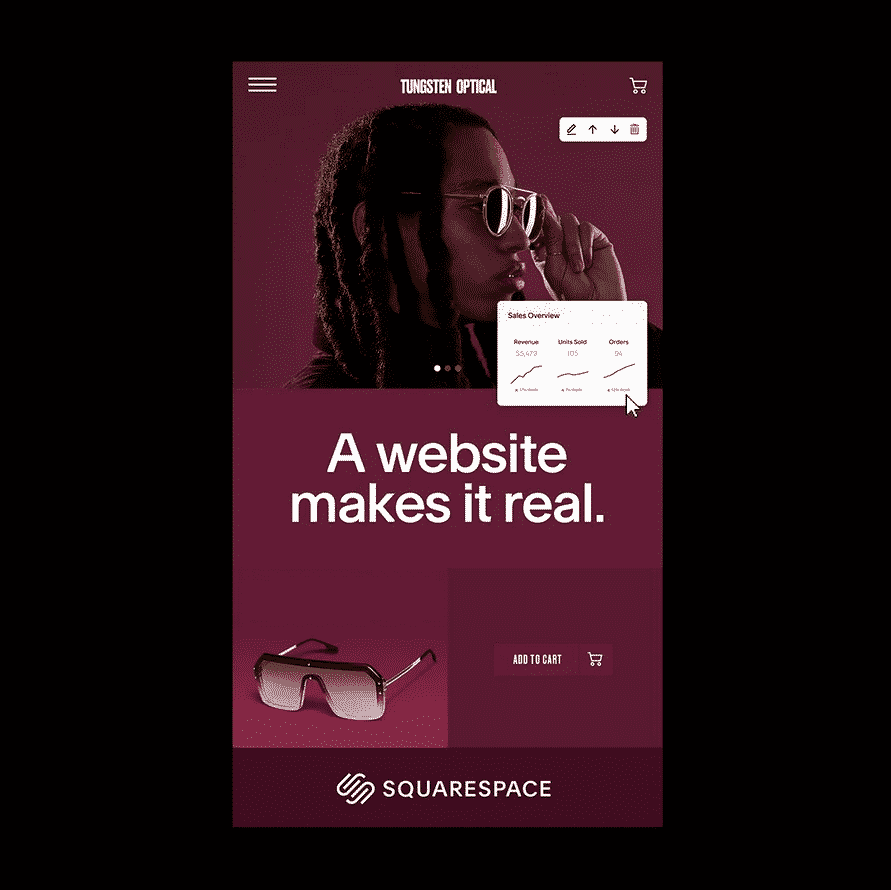 That's why most newcomers to starting an online shopping business like to start with Wix and Squarespace, it's often the first result they land on.
Squarespace and Wix websites are extremely limited for e-commerce
They just aren't built for anything more than simple products, simple shipping and simple pricing and postage rules. I often get enquiries from clients who have built their own e-commerce websites, asking me to add extra functionality onto their Squarespace sites.
My answer is simply that it can't be done on that platform and we have to start again on a better e-commerce platform such as Woocommerce and WordPress.
The customization and styling options are extremely limited. If you don't need anything more than simple products then Squarespace is fine, but I'd advise starting on the best e-commerce platforms to future proof your online shop. You want a platform that will allow your business to grow.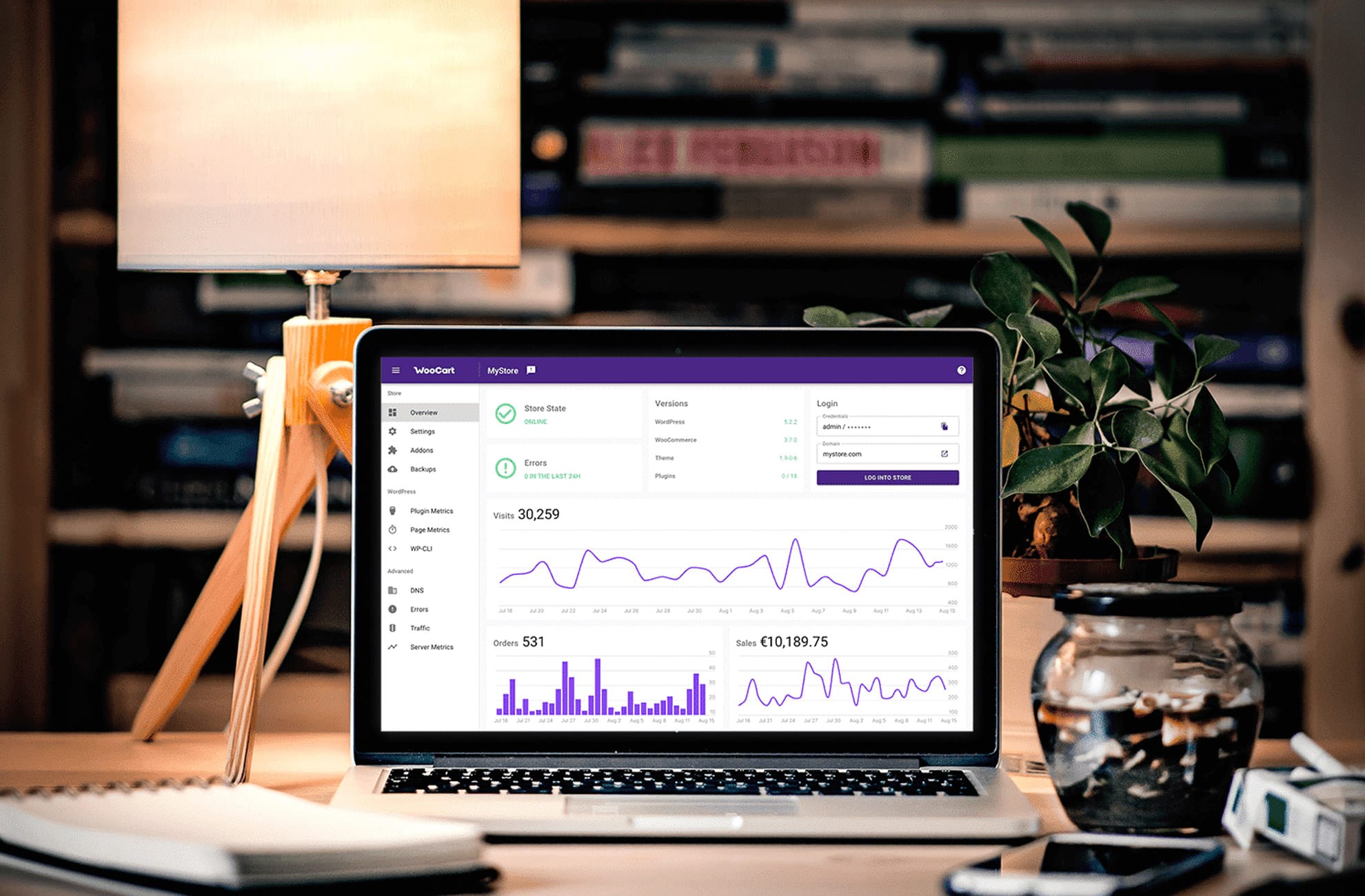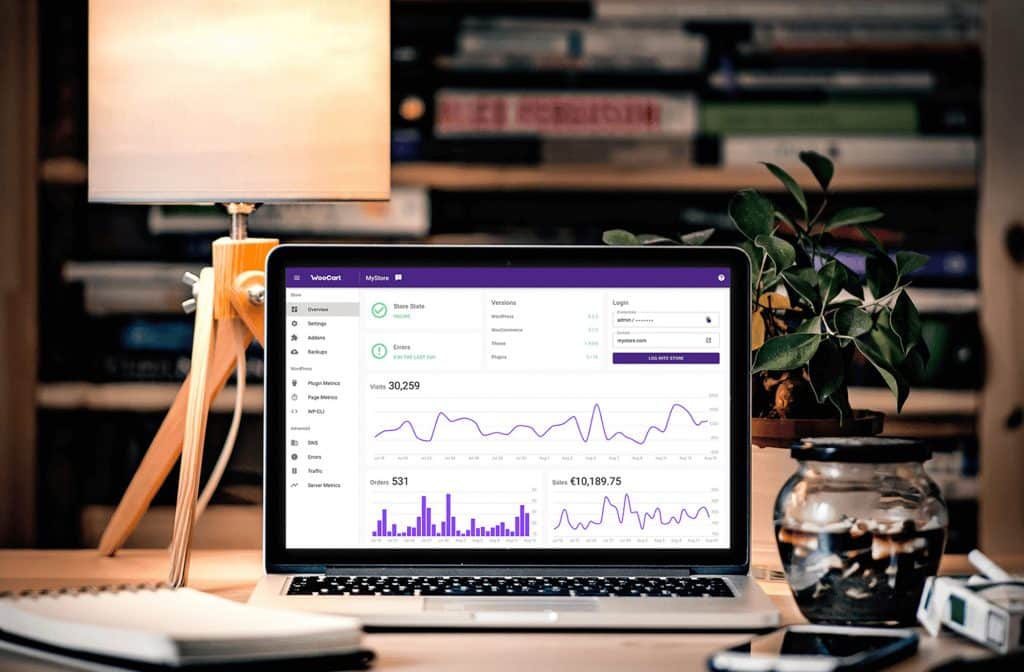 I won't go into the details of every e-commerce platform on this blog post as it's too much ground to cover, however luckily, I already have pages on all the major e-commerce platforms for you to research:
Online shopping platforms for e-commerce websites
In order of recommendation, based on 15 years as one of the best e-commerce website designers in the UK:
1.  Sell Simple Products online with an eCommerce website
First up we have one of the best eCommerce businesses to start from your home-  a simple, affordable eCommerce website will let you start selling online without breaking the bank. Why overcomplicate it!?
If you have a product that you want to sell online then a simple eCommerce website is a great business idea and it can be really profitable. You may already know what you want to sell and if not then this is obviously the first place to start.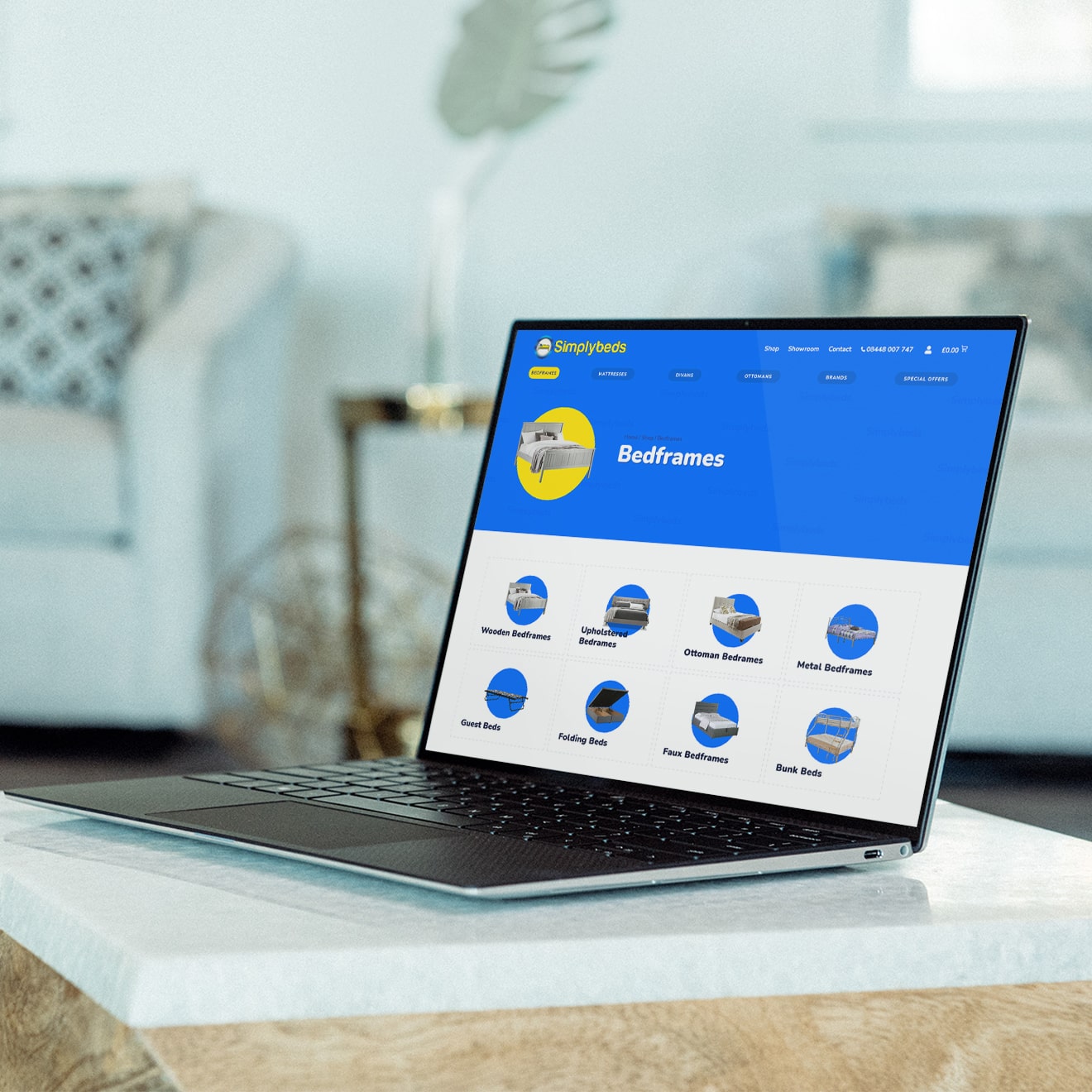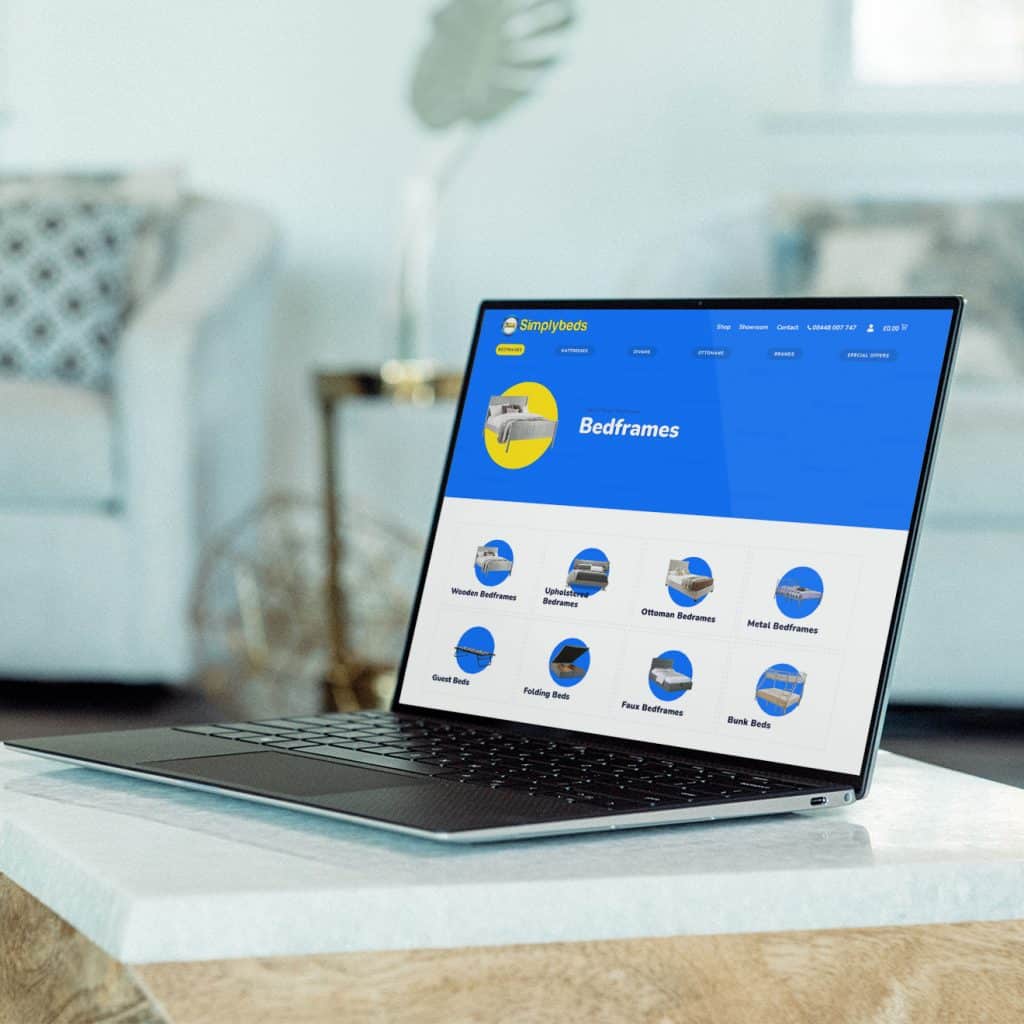 You could use your online business to showcase your creativity by starting your own clothing line, selling handmade goods or artwork or even customising second-hand items and reselling them.
By creating a platform to showcase your work or products you are giving yourself the opportunity to build a catalogue of work and a customer base and therefore create revenue.A simple eCommerce website allows your products to be available for purchase at the convenience of the customers and once your site is up and running you can start selling instantly.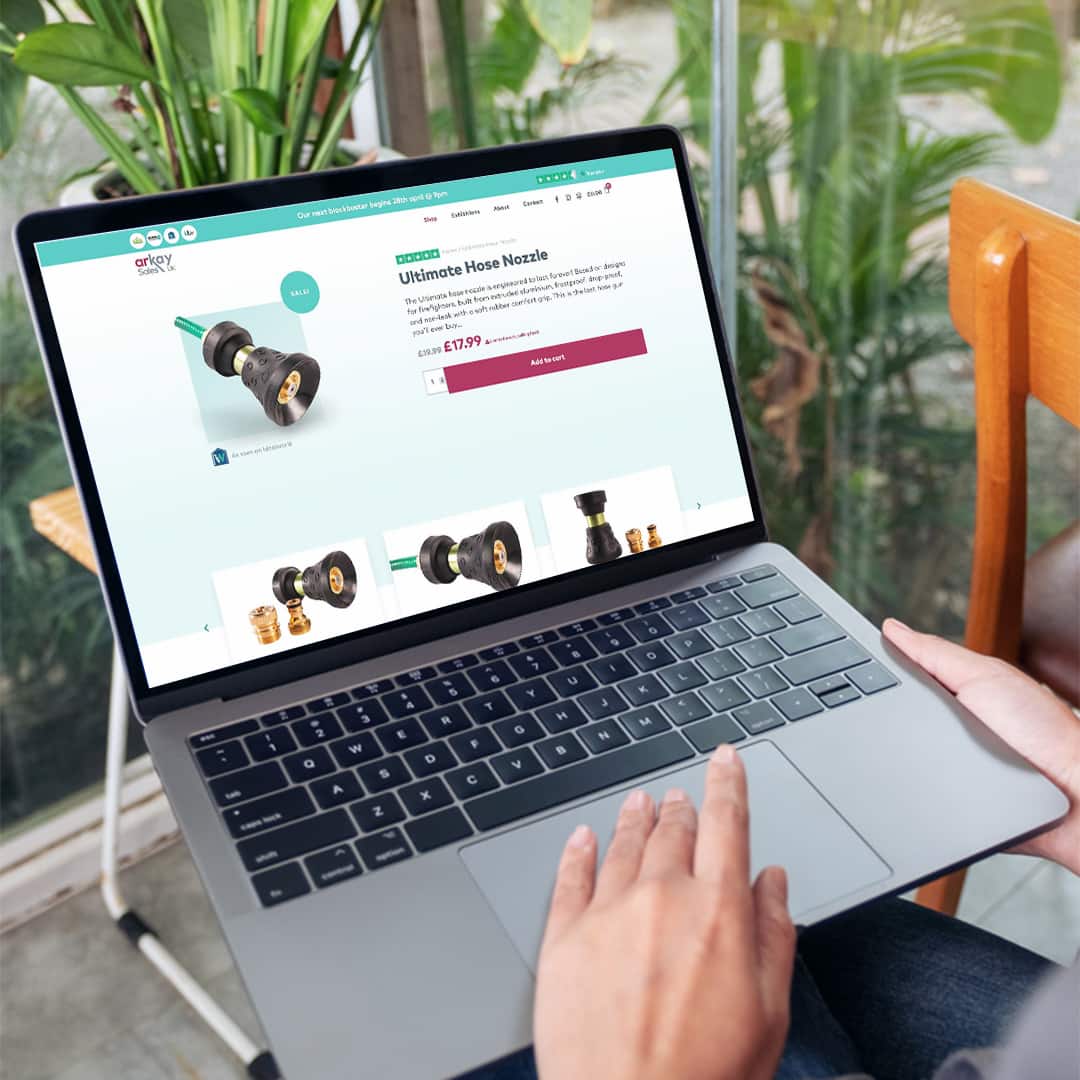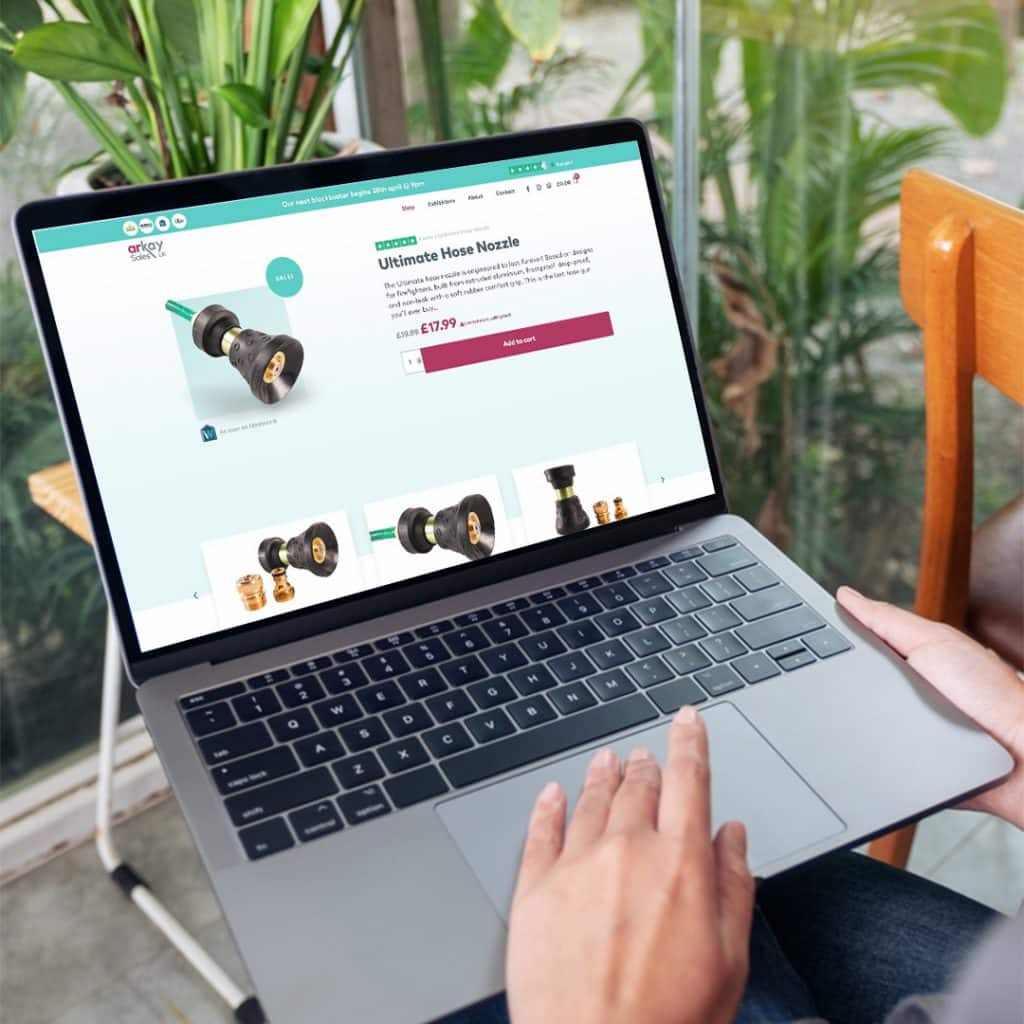 Worried about the risk factor? Start with a small amount of stock! You could even consider a pre-order or made to order service. You can even set up a Pay Later service so the user can buy now and pay in instalments to boost your customer buy-in and sales.
Whatever you decide to sell, a simple eCommerce website is one of the best e-commerce businesses to start because it requires a low level of expertise or industry niche knowledge compared to some of the other options we're about to talk about…
2. Sell online subscriptions with an eCommerce website
Producing steady, reliable income from your e-commerce business is obviously the goal. Choosing an online business idea that requires product replenishment will hugely increase your chance of returning customers and fast track your journey to steady revenue. Returning customers can lead to passive income especially in the format of a subscription eCommerce site.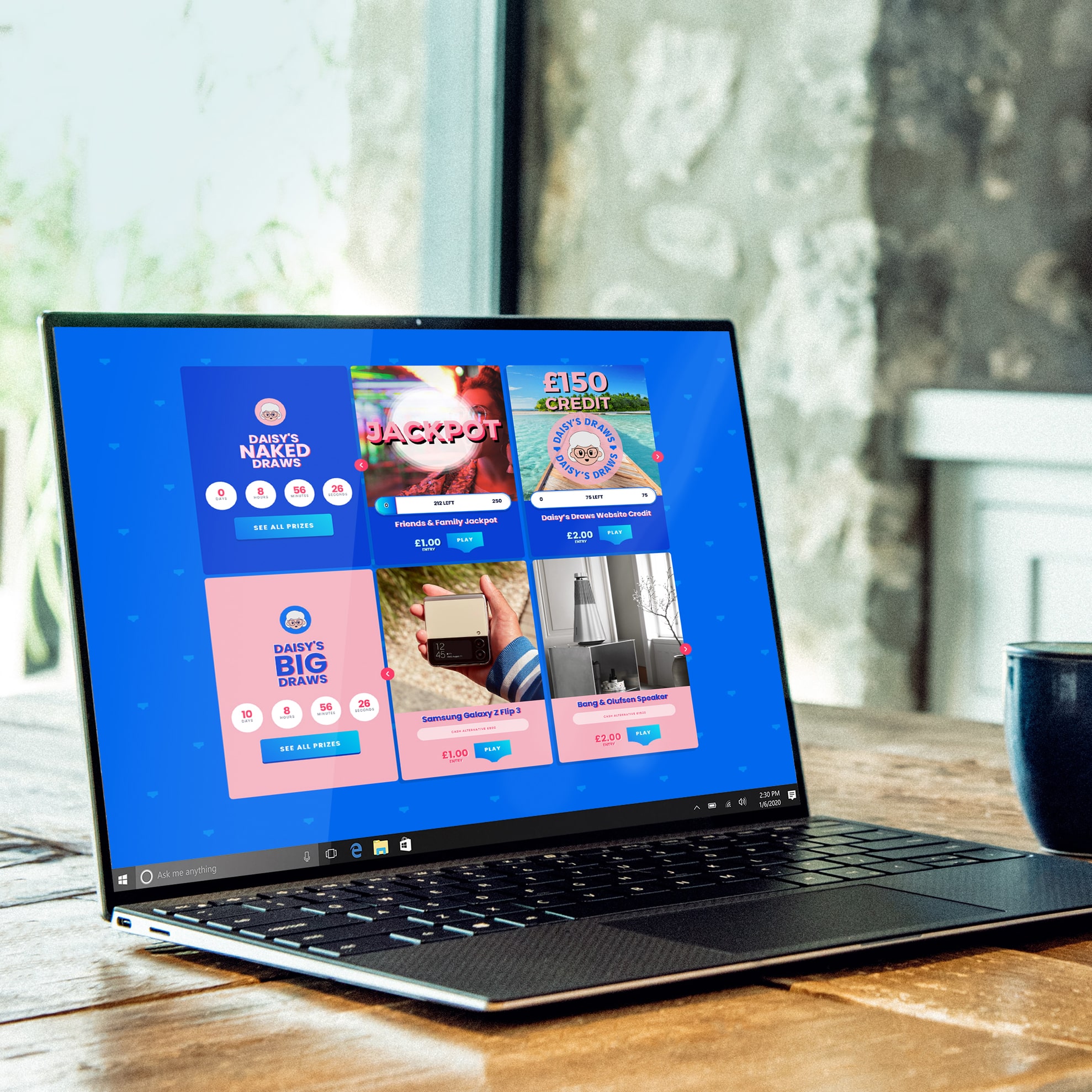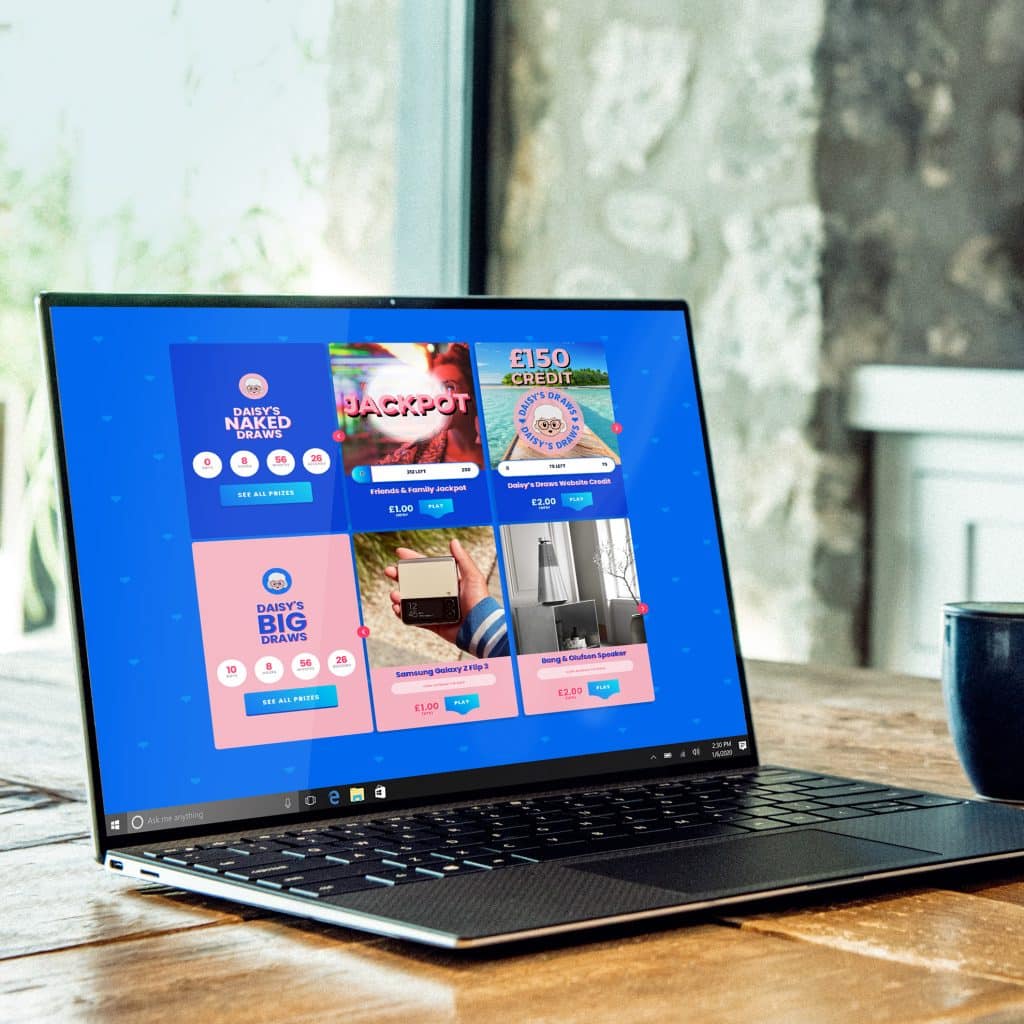 Making it easy to reorder your product routinely or even better, providing subscription offers and getting customers to sign up straight away is one of the best eCommerce ideas for small businesses.
One example of a current subscription e-commerce site trend is in the vape industry. With just under 10% of adults in the UK using vapes, the industry is set to keep on growing. Vaping requires regular product replenishment and can also be a low-risk online business idea as it will often use a dropshipping method.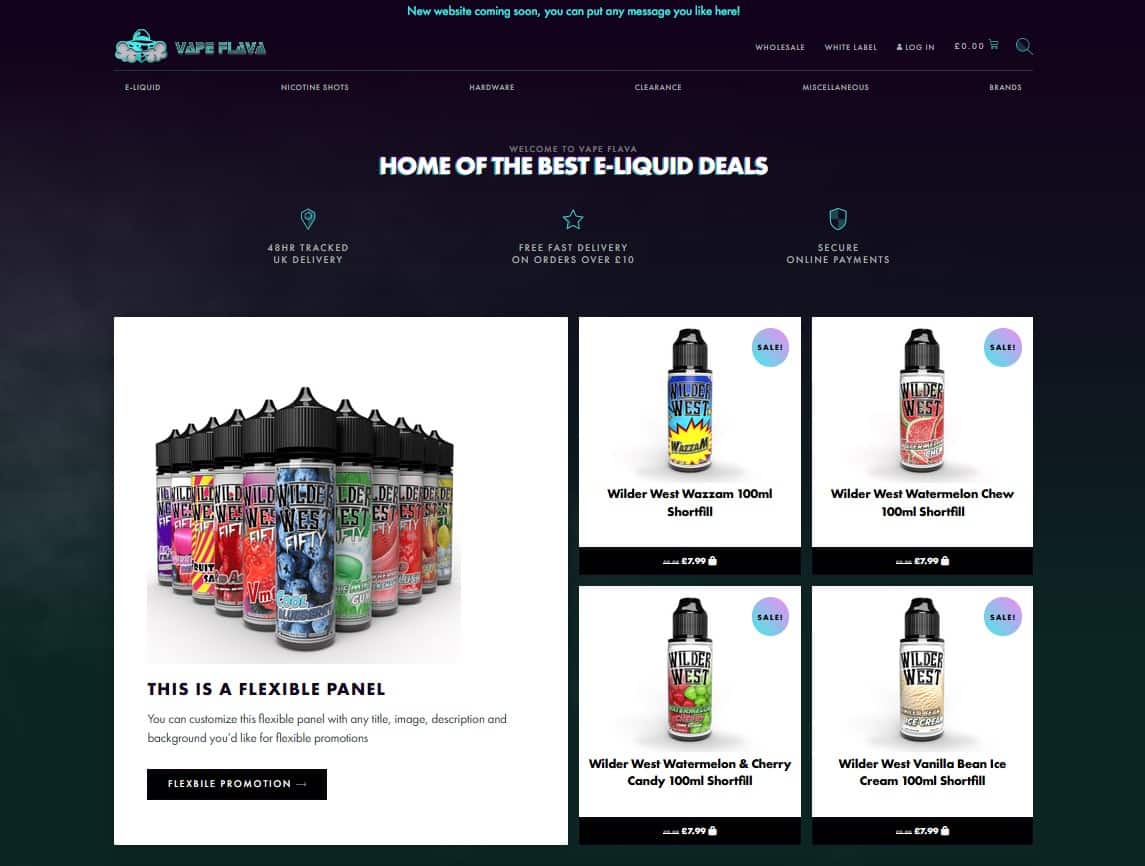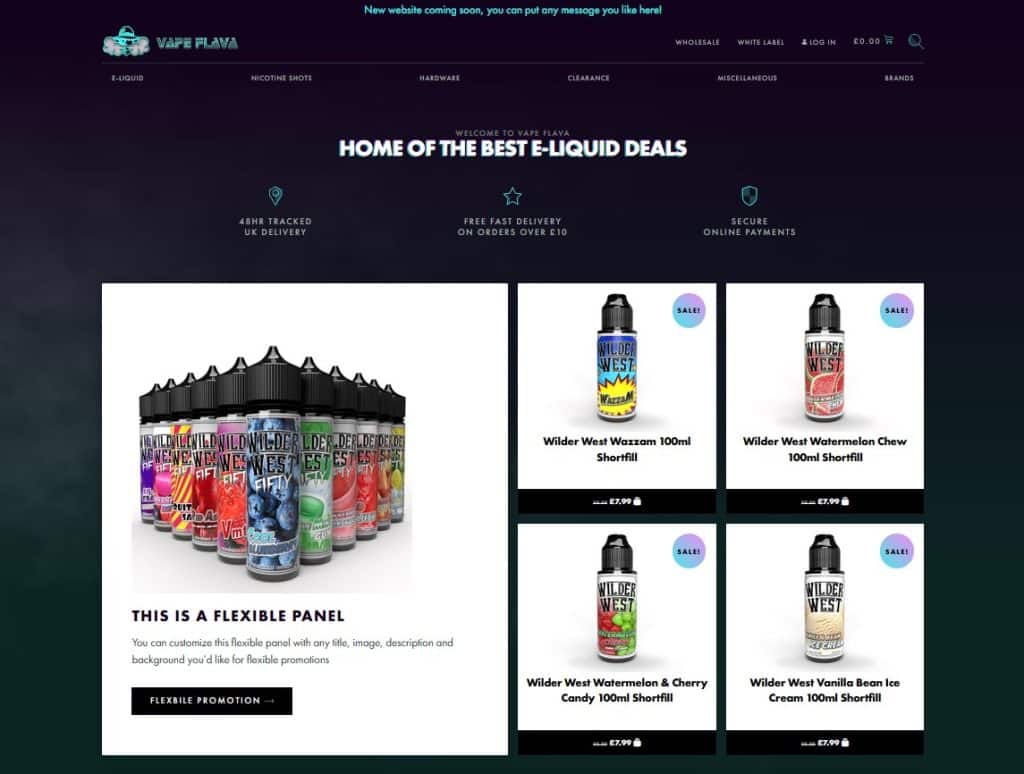 Dropshipping means you are not required to hold large amounts of stock and you instead source from a third party supplier as and when needed therefore you would not require big spending on inventory.
A subscription eCommerce website is a great way to create a reliable and steady income online from your own home. It is also beneficial that it does not require constantly seeking new customers (although you always want your business to continue to grow!).
If you have already got your eCommerce business up and running and want to give it an extra boost you could try turning existing customers into subscribers. It is almost 70% easier to sell to existing customers- so why not try email marketing? Click here to read about our email marketing packages.
3.  Use dropshipping for an eCommerce delivery business
People love convenience! So offering a delivery service is one of the best eCommerce platforms for small businesses. There is an ever-growing market for convenience services such as grocery and meal box deliveries and this has become a very profitable niche.
If you have a restaurant or food store then building a website that offers delivery as an option, whether that be as a one-off or as a weekly/monthly subscription is a great way of increasing your revenue. Expanding your business in this way allows you to reach a larger amount of people.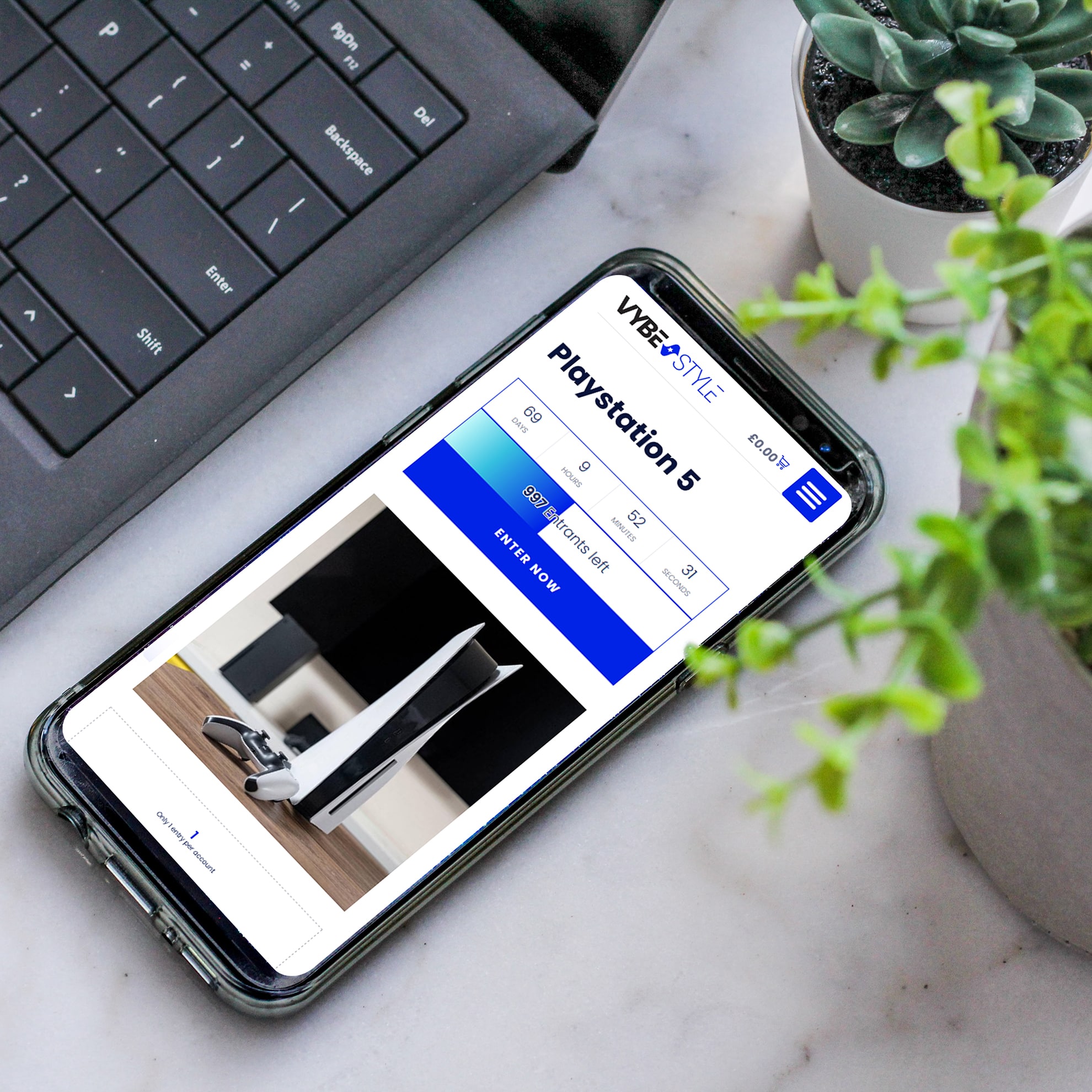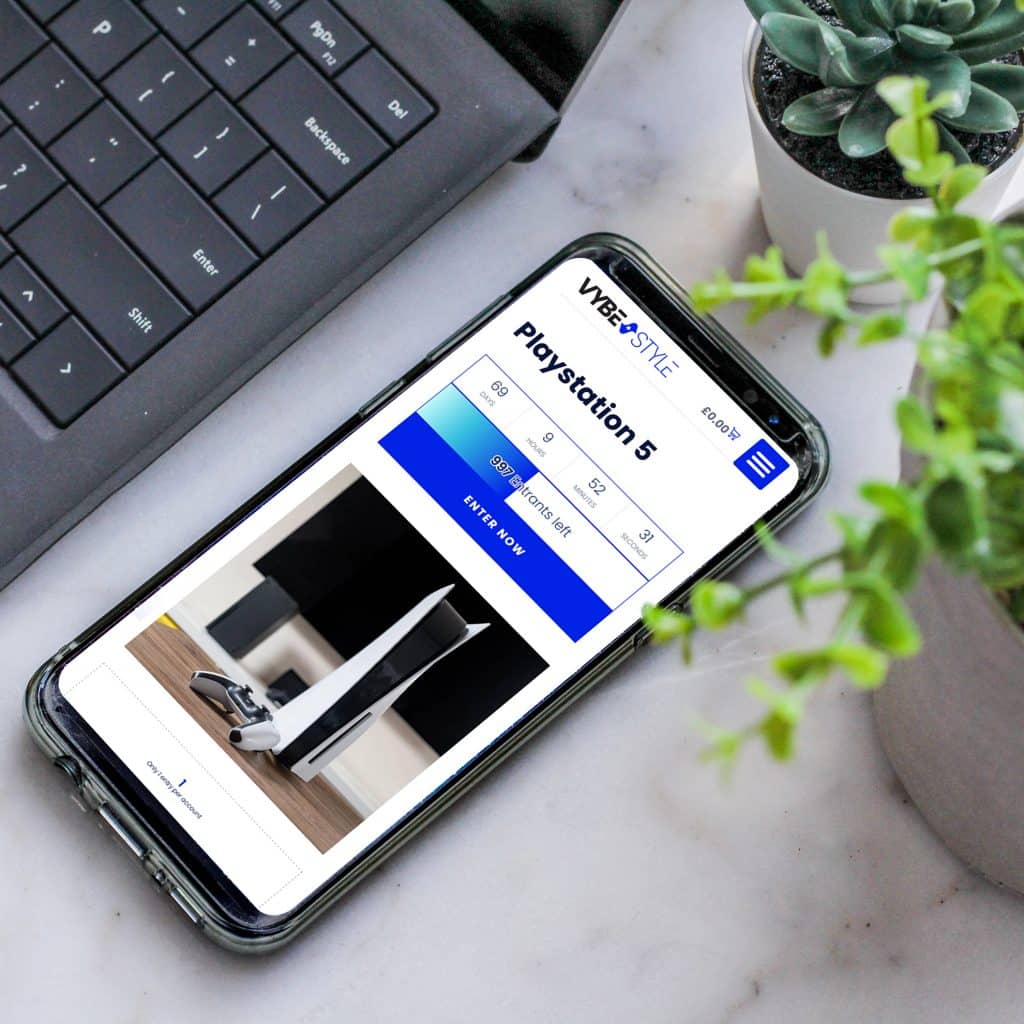 A simple eCommerce site design offering a user-friendly service is a great way of converting site visitors to customers and turning one-off buyers into repeat customers.  A growing trend in the food delivery service industry is the food or drink subscription box.
Delivery services are popular with customers because they are convenient and also offer an exciting element of surprise! This is a business model that Inverclyde Home Fresh has mastered with an online food delivery website.
This business model involves selecting and packaging a variety of products in your chosen niche and delivering on an agreed time scale. your idea could be beer, coffee, Japanese snacks- anything! Choose your theme, highlight products and offer them as a bi-weekly or monthly service.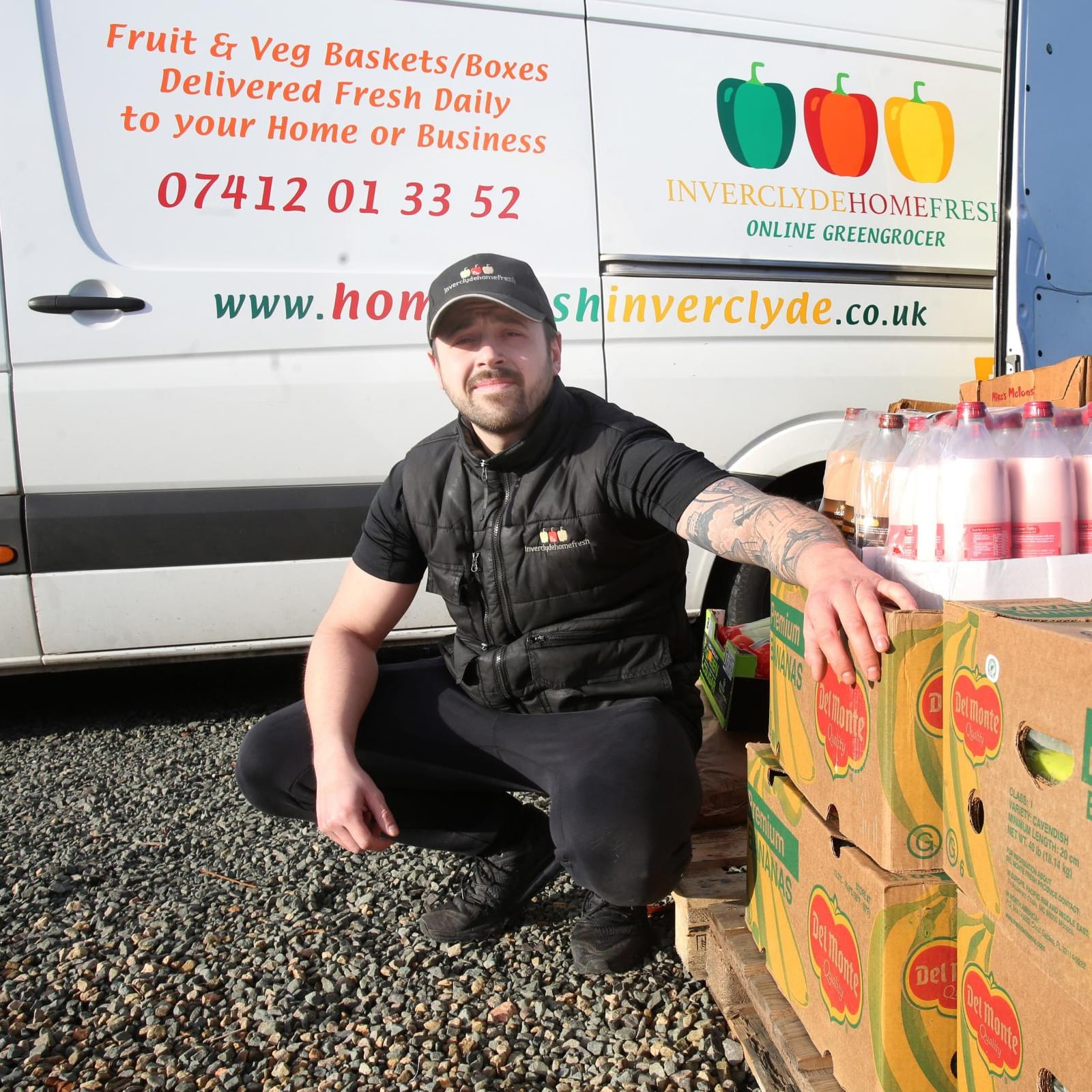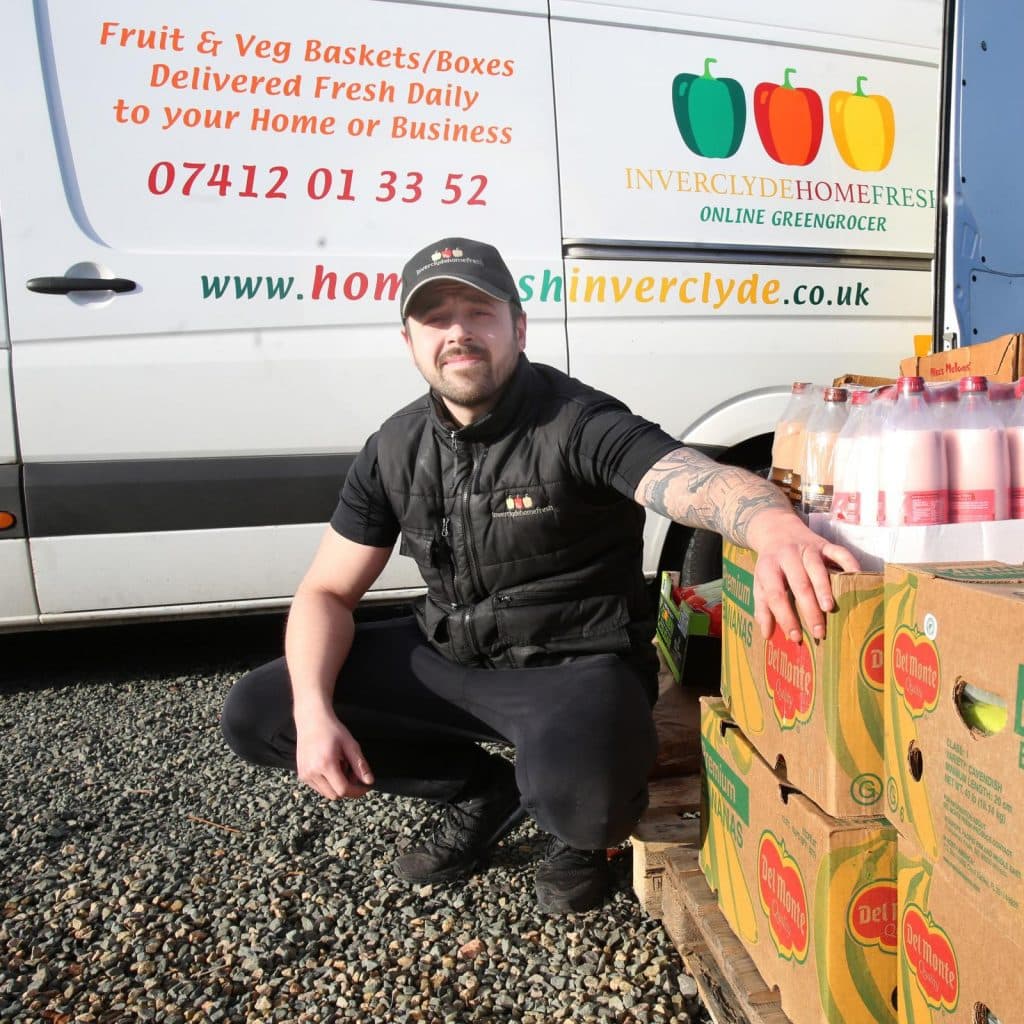 This business idea can involve some work with packaging and sourcing but is also a low risk as you are acquiring products from other brands as and when required.
4.  Sell Online Courses with an E-learning Ecommerce Website
Got a library of niche knowledge or skills you don't know what to do with?! A great way to start an e-commerce business with passive income from home is by creating a website that sells education online. You can sell your customers e-learning courses or coaching online.
Online courses have hugely increased in popularity over the last few years and the demand continues to grow. Online courses are a great way of sharing something you love with others with low risk and low investment.
The biggest investment for an online course is time. Once your course is set up, essentially you can forget about it and relax knowing you have created an online business with a passive income. Here's an example of a website design for online courses for beauty therapy.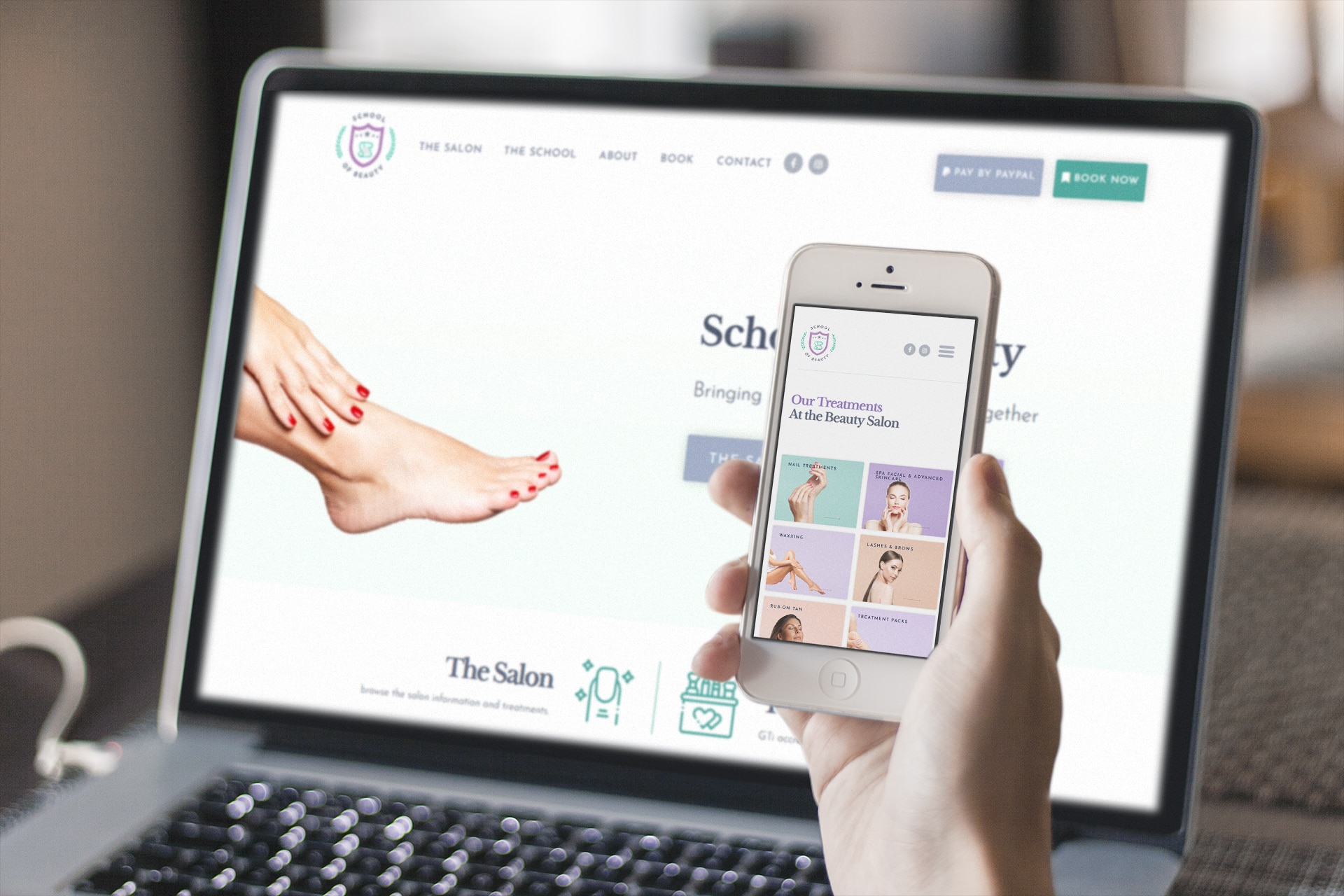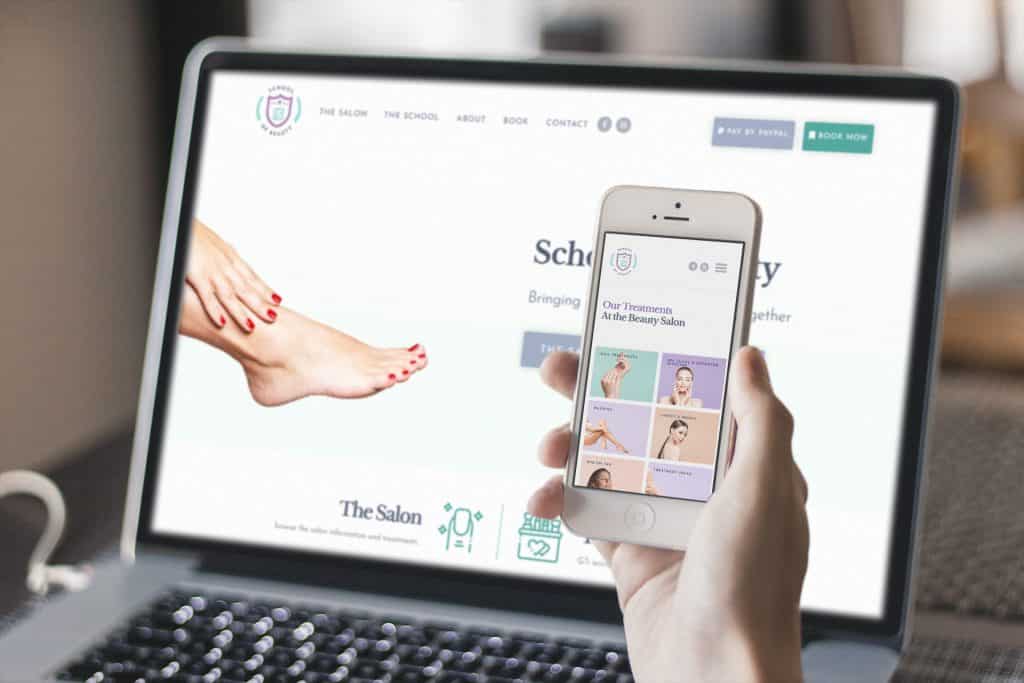 Online courses are a great way of utilising and sharing your niche knowledge and interests.
To start this online eCommerce business idea you need your user-friendly, well-designed website and your content. Content for your website can be created and designed however best suits your topic. There are a number of ways this can be done, whether it be written or verbal descriptions and instructions. By investing time into your content you can create a high-quality e-learning website experience for your customers that is, in turn, a profitable online business idea for you.
5.  Start an online membership eCommerce Website
Another way of using your own expertise to make money online with e-commerce is a new online coaching website. More and more online coaching services are appearing in recent years in a whole array of subject areas so you can tailor your online coaching to suit your services and skills.
A great example of this type of eCommerce business is an online fitness platform. You can drip feed content and access to resources or services based on a tiered membership system. This will open up your business to more people by allowing you to meet different budgets thus creating a more profitable e-commerce business.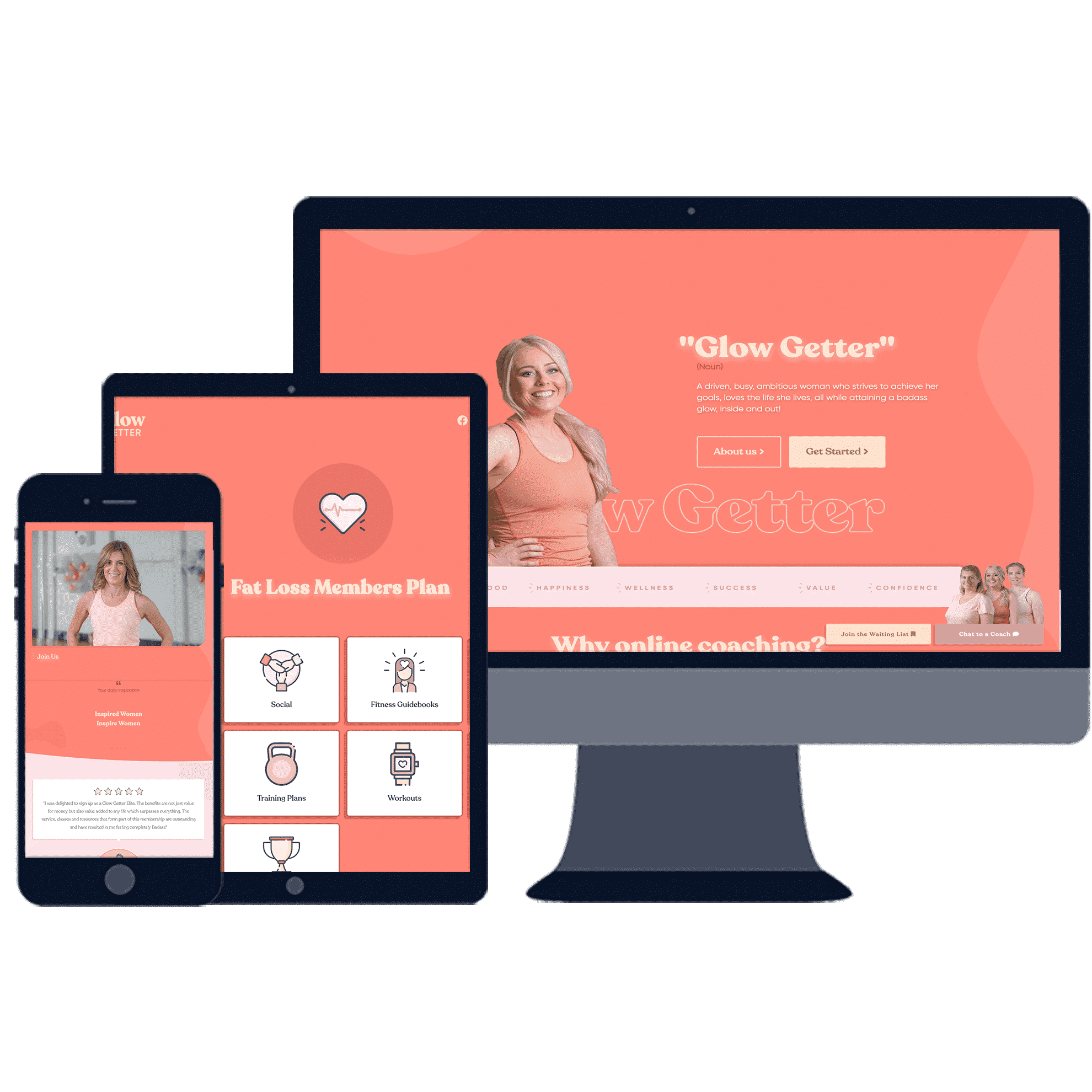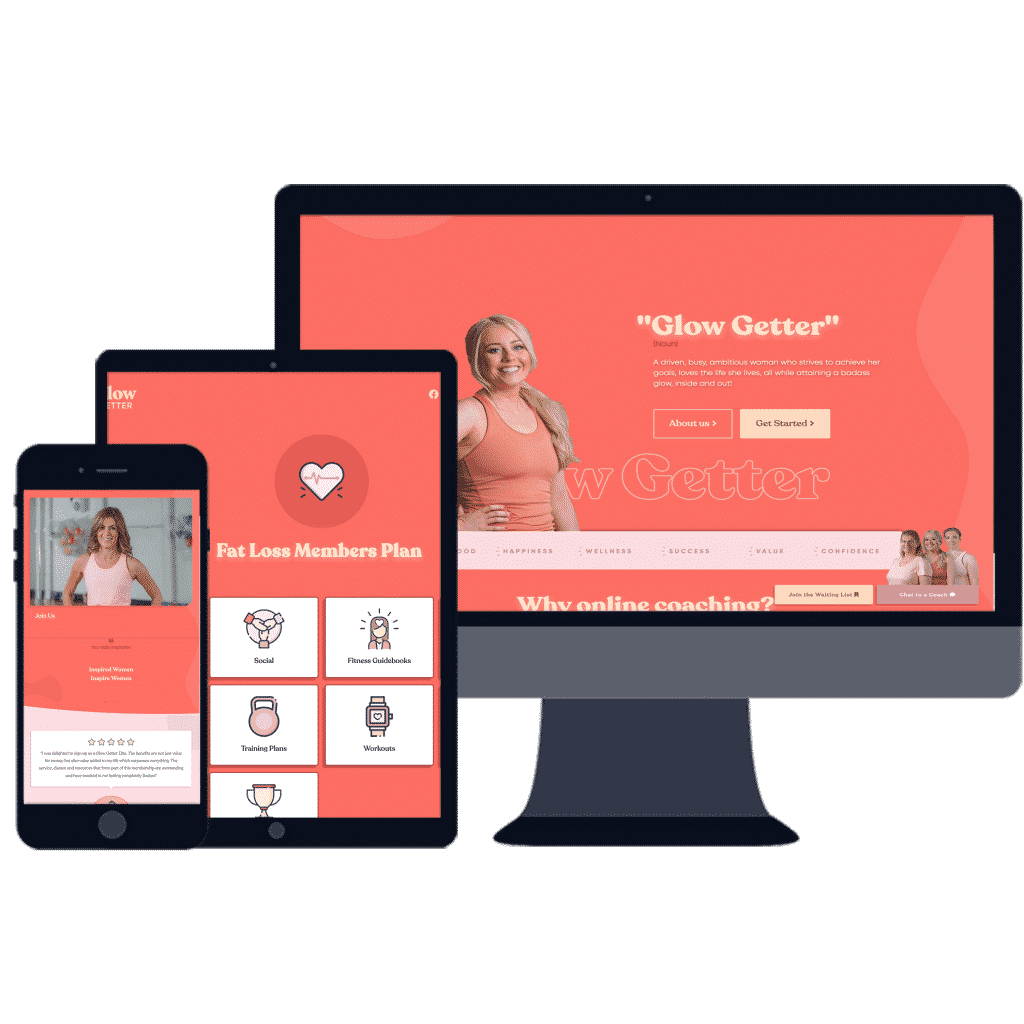 This type of online business involves a lot of pre-prepared and pre-organised work and resources. Limit lower tiers access to all available services and features and try offering group calls or 1-1 consultations for top tier memberships. By using your time and effort as your greatest investment you can lower the financial risk. A membership ecommerce website can be a great way to build a steady monthly revenue especially when outgoing payments can remain low.
This business model requires customers to be invested in you so it is extra important to nail your branding- showcase your appeal and professionalism perfectly! here's an example of a membership website designed by Design Hero.
Marketing your online shopping website
Don't forget it's not enough just to launch an e-commerce website and expect sales to come flooding in. it's a bit like opening a restaurant:
Just because you've opened the restaurant doesn't mean anyone will walk in the door. You have to let your customers know your open for business!
There are many ways to market your online shop, most of which are too complex for the scope of this blog post, however, you can dive into these topics using the links below for tips and case studies on the best ways to do digital marketing for your online shop:
For now, let's cover the basics of marketing your online shop.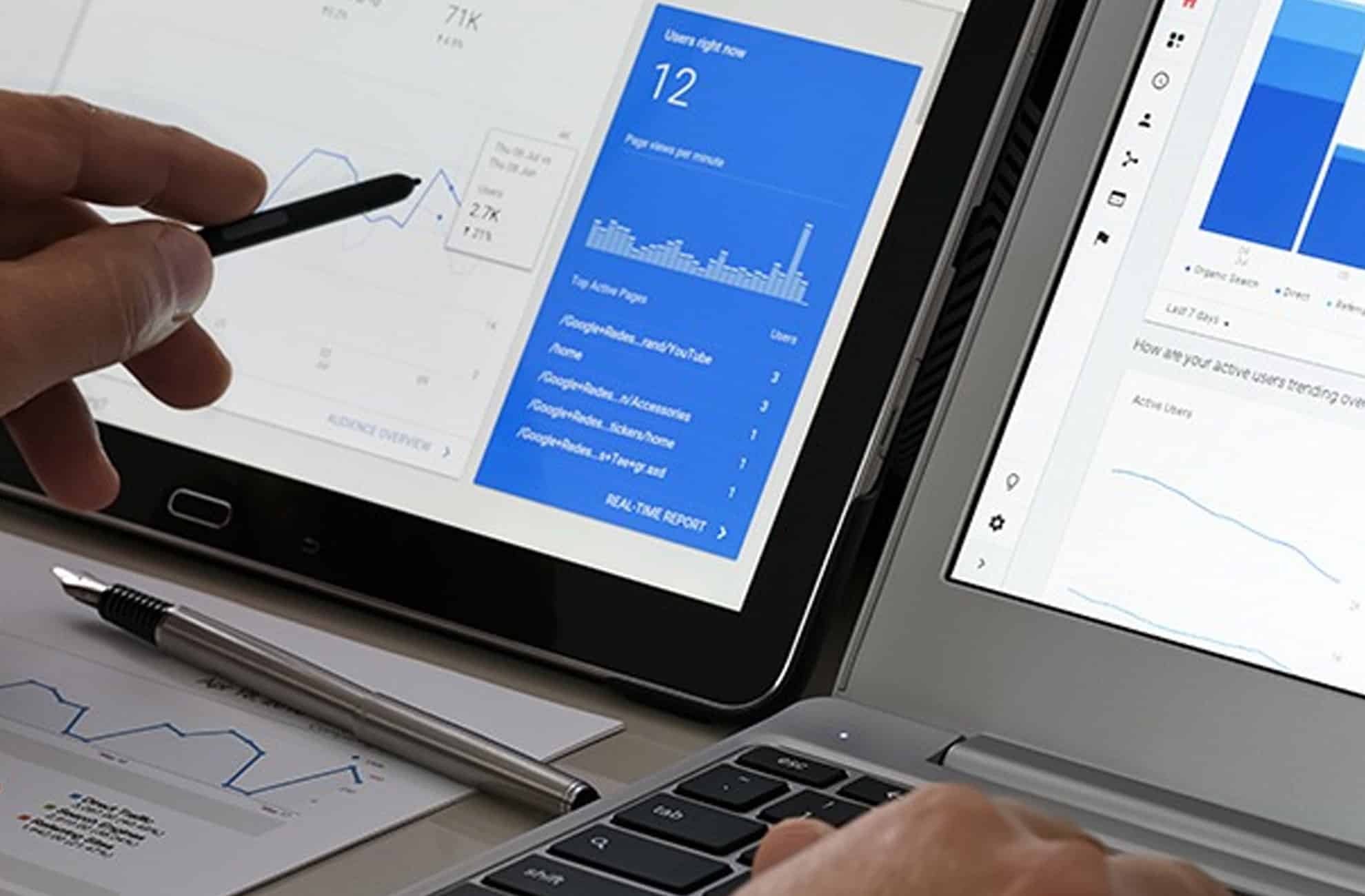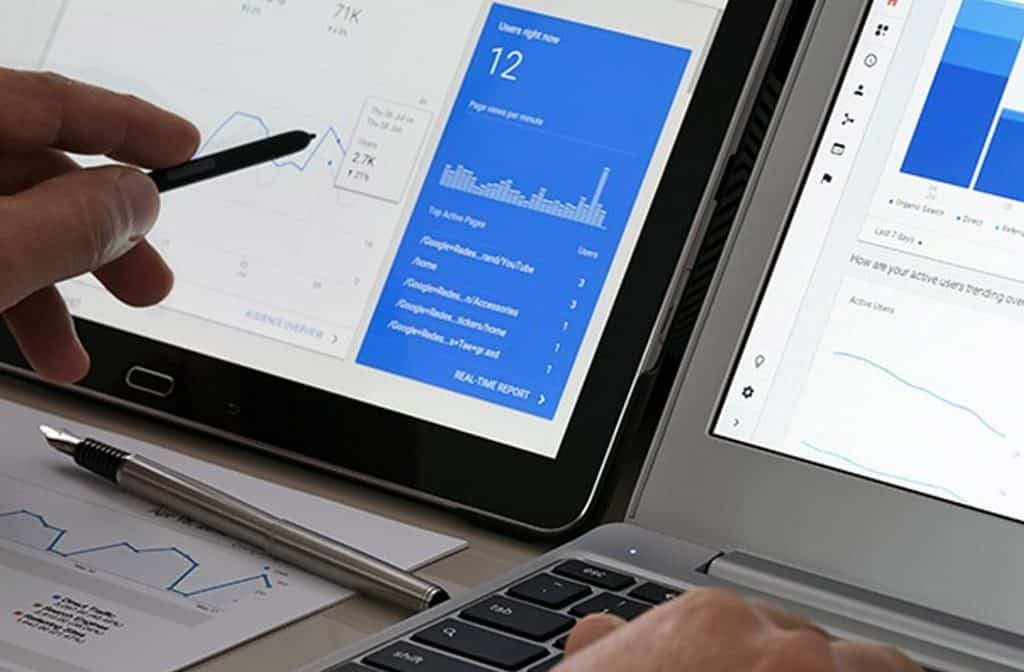 ShortTerm marketing- Paid Ads for online shops
When you first launch an e-commerce website you need to manage your expectations. You're not going to have hordes of visitors to your website. This takes time to build up. So you need to find a way to drive traffic to your website to get sales.
Running paid ads are the best way to drive traffic to your website when you haven't had time to build up an established brand or domain authority in your niche.
For a simple e-commerce website, drive traffic to your website by utilising social media or Google Ads. At this point you'll need to burn some money to  experiment and find out how much it will cost you in advertising to sell your products.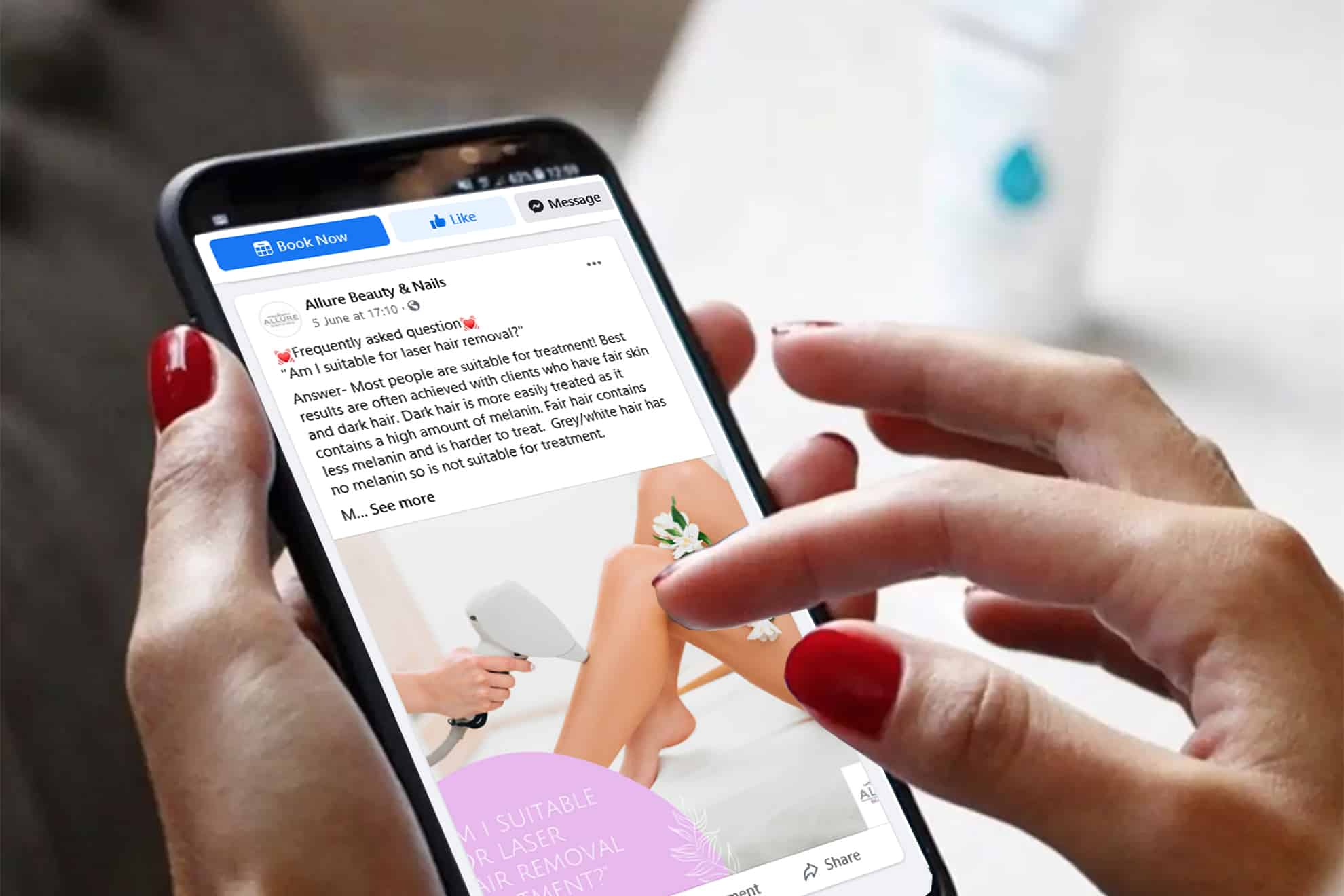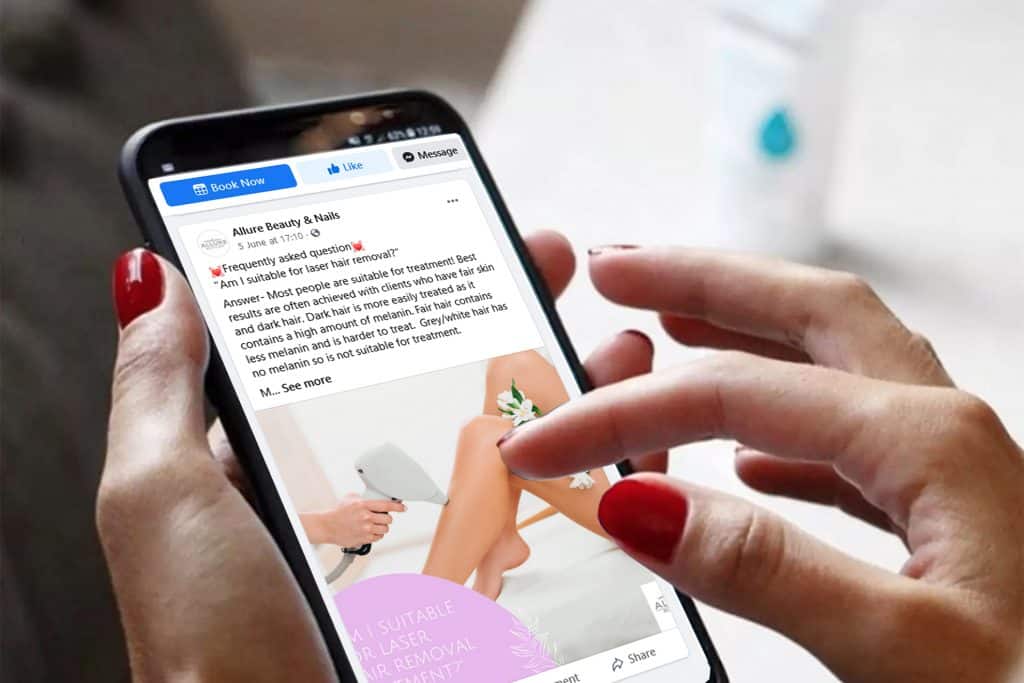 Social Media Ads and Google Ads are a great option to drive traffic to your site in the beginning because these forms of digital marketing have a highly predictable and manageable cost vs return. This means you can easily plan and predict how much it will cost you to sell your products. This is called your "cost of acquisition". If your cost to acquire a sale is less than the profit you make on selling the item; Congratulations, you've just made a profit!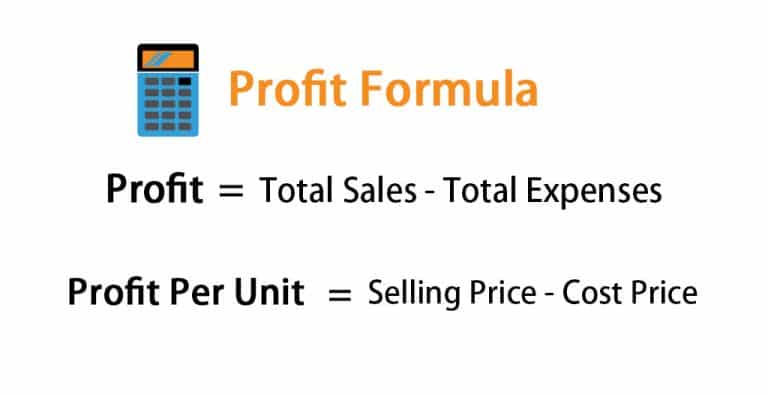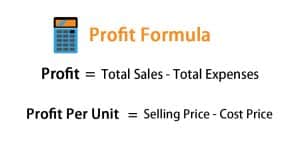 Not sure how to get your e-commerce site out there and reach new people? At Design Hero we are experts in pay per click advertising so we can help you get to the top of Google searches in your area.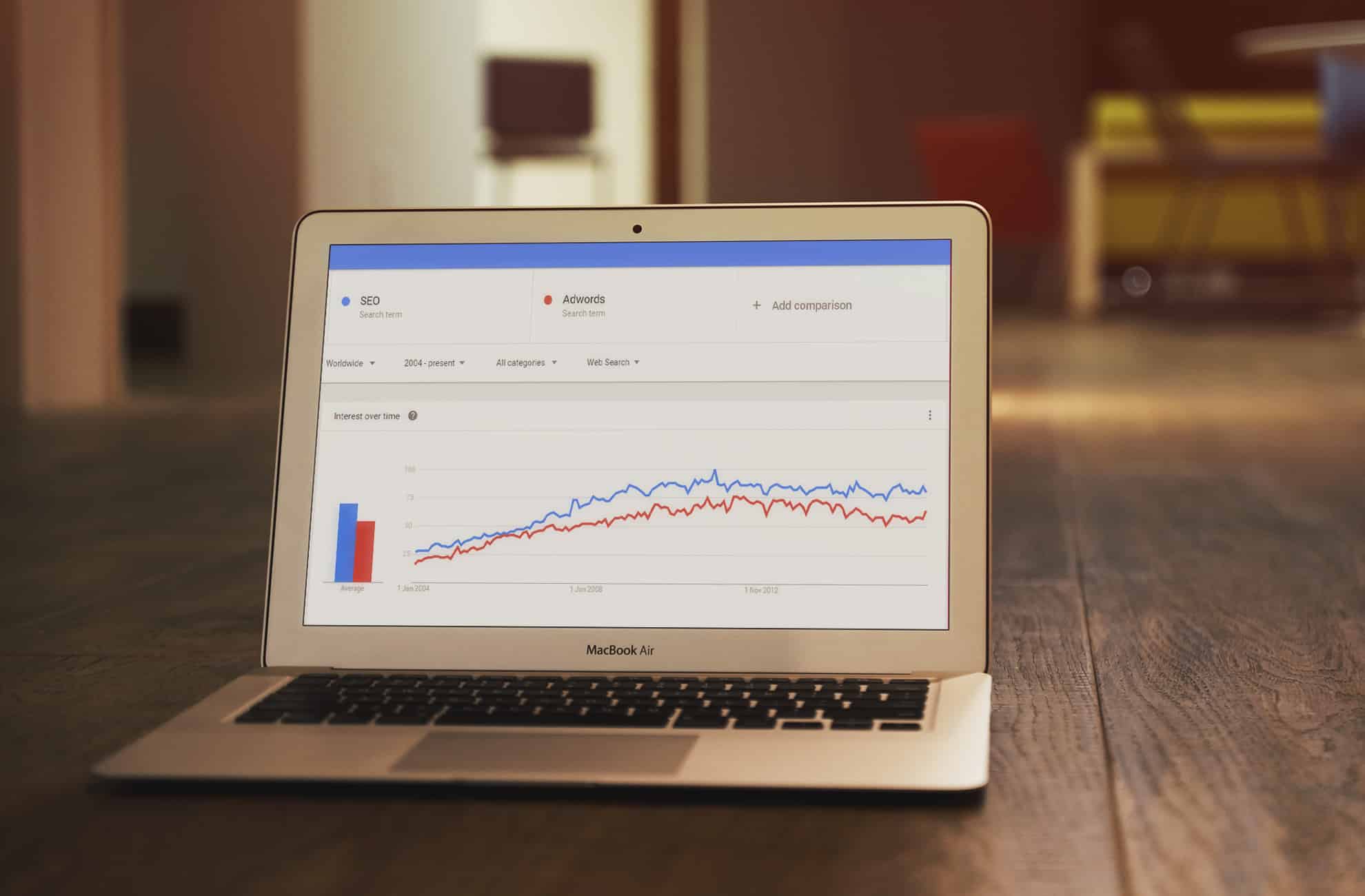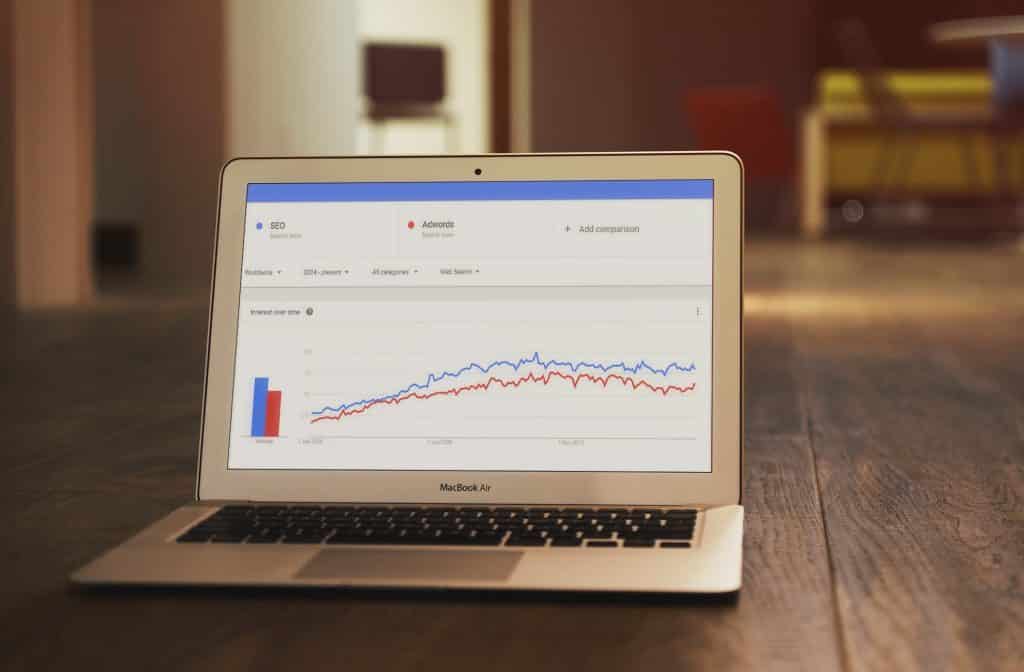 Midterm marketing- Organic Social media marketing for online shops.
Social Media ads can be used in the same way as Google ads to directly advertise your products. But organic social media is also a great way of building an ecommerce brand and getting your brand out there and directly interacting with potential customers. This is a longer-term strategy than paid ads, but social media marketing is a must for online shops if you're going to have long term organic traffic.
Check out our social media packages to help give your online business the boost it deserves.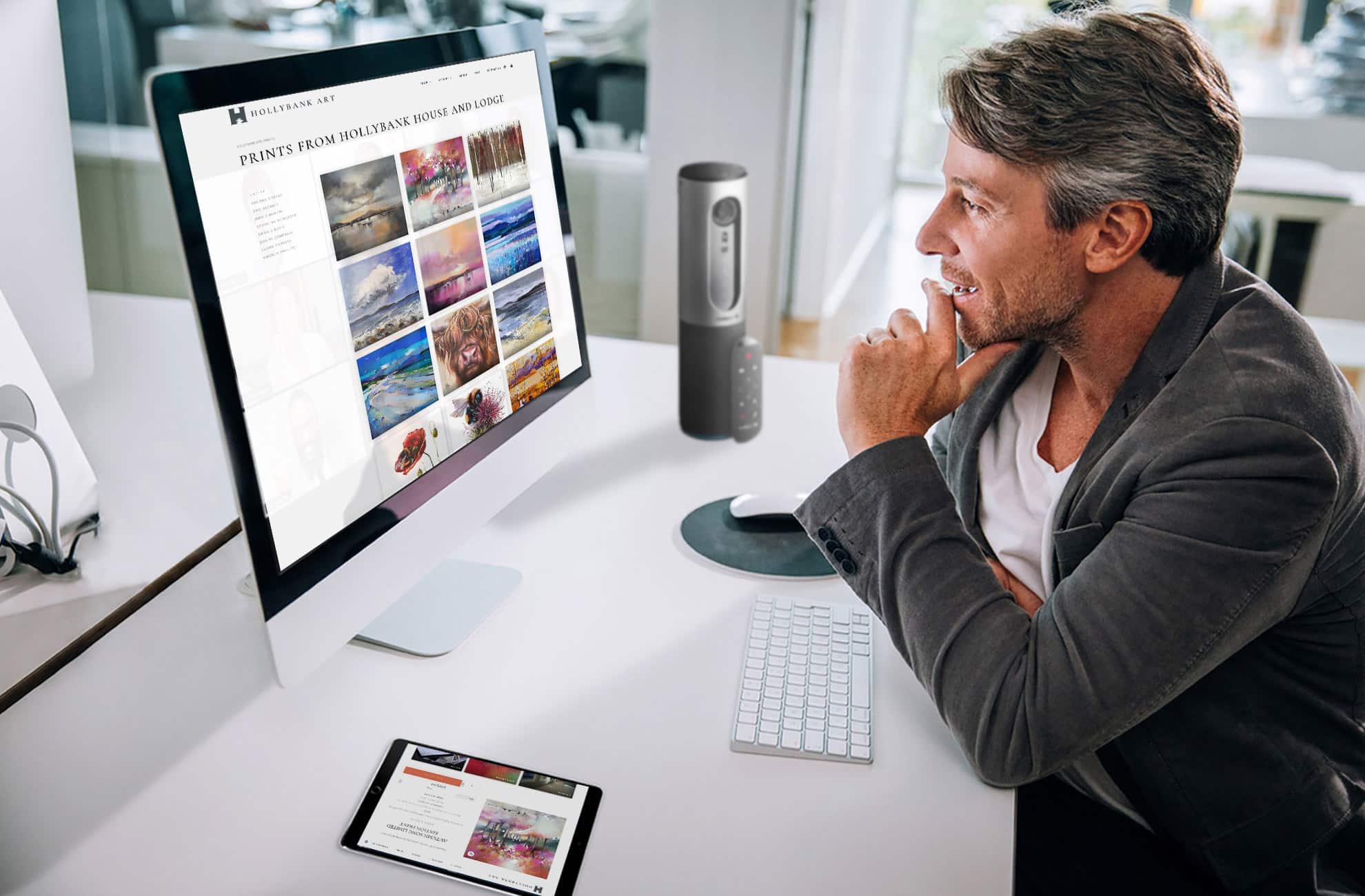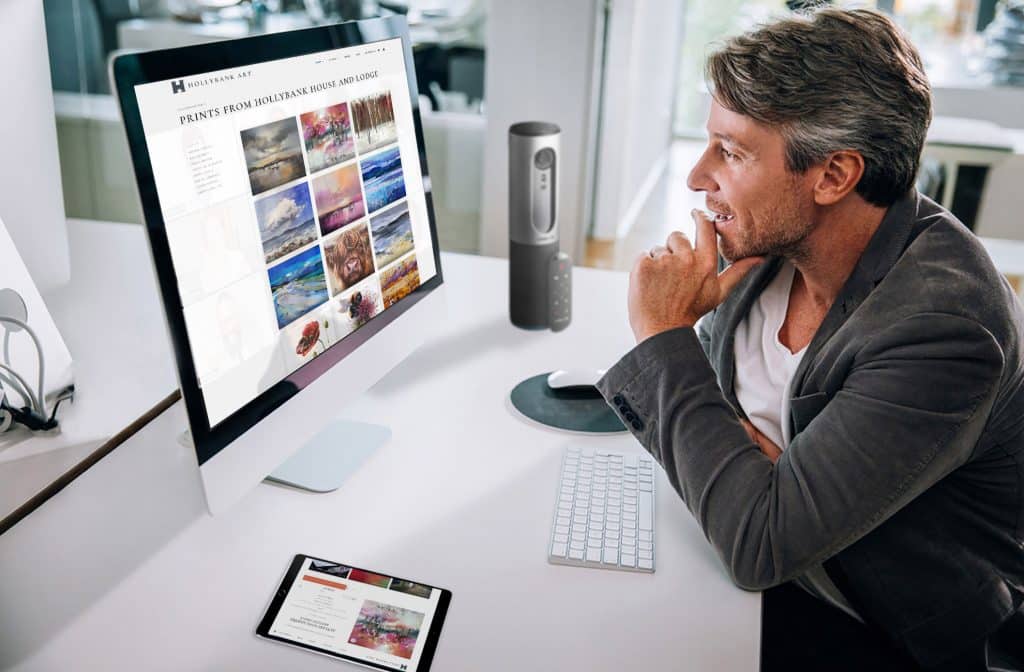 LongTerm marketing- SEO for online shops
Each form of marketing has its place, but SEO is arguably the most important. It's also the most complex and expensive. I could hark on for hours about the importance of SEO, because most people don't understand what SEO is or what it does, so if you want to know more I recommend you read my guide about the  benefits of SEO for online shopping businesses.
In a nutshell, SEO boosts your online shop's rankings on Google and Bing search engines.
SEO is the most sustainable form of marketing which also has the highest return on investment out of all the forms of digital marketing.  At Design Hero we specialise in SEO Campaigns for small businesses and online shops so if you want to know more I'll happily do a free SEO audit of your online shop business and provide a solid-commerce SEO strategy which you can either have us manage. The SEO audit is free and at the end, you get a report and a full SEO strategy which is yours to do with what you will so there's no obligation or hard sell!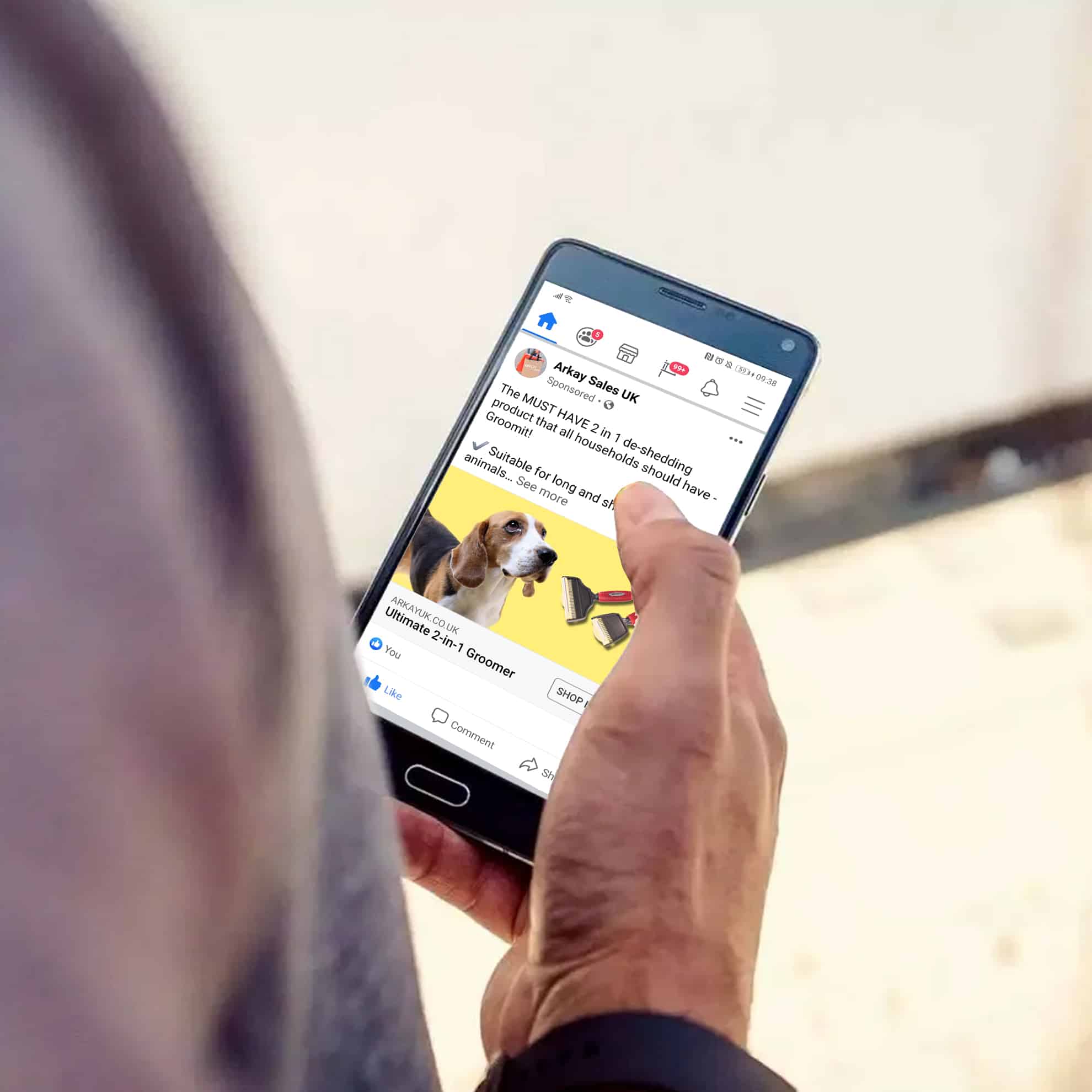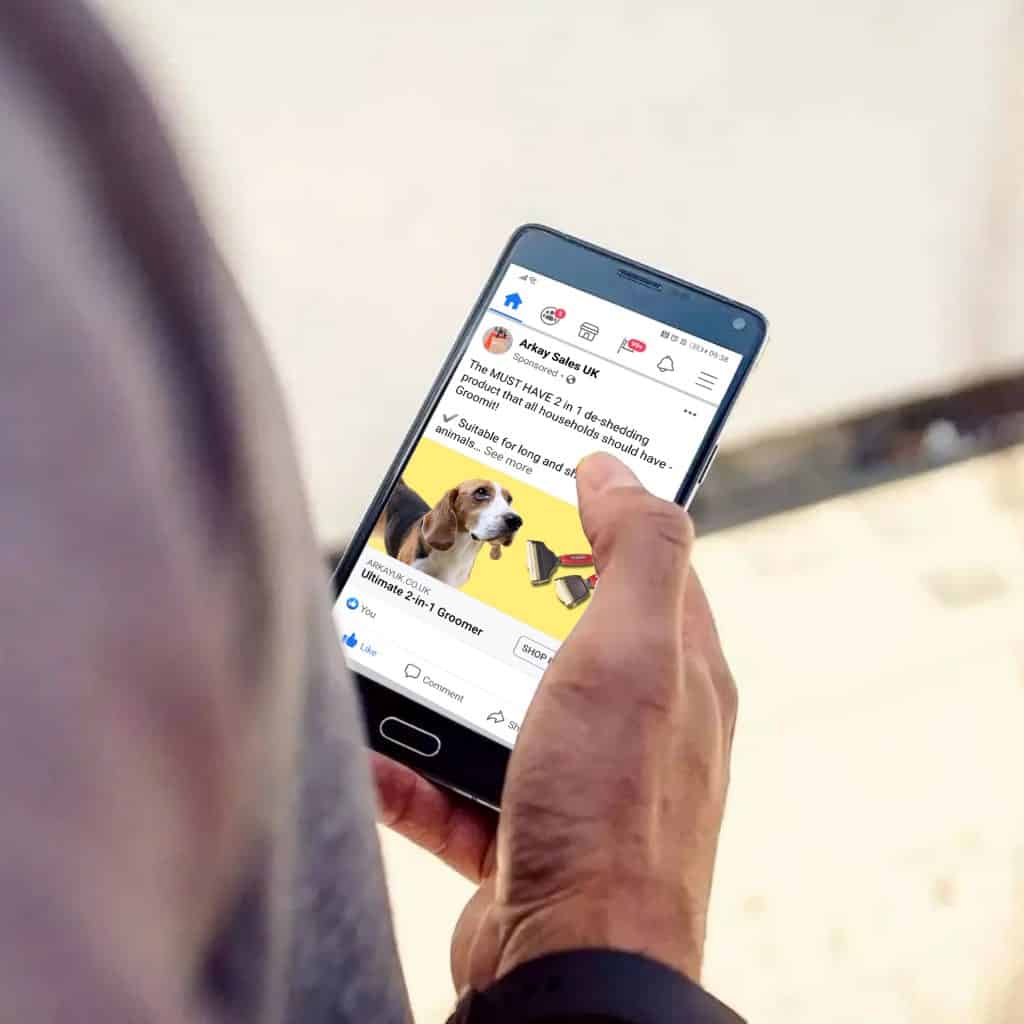 Launching your own eCommerce Business
Starting a profitable e-commerce business from home is possible, but be warned:
You're not the only one thinking about starting an e-commerce website. In fact, the e-commerce market has grown 13.7% in 2021 alone! is saturated with half-arsed attempts trying to make a quick buck. If you're going to do it, do it well! Skimping on a cheap e-commerce website now will cost you in the long run.
I've helped hundreds of my clients launch and grow profitable e-commerce businesses, and there are a few key things I've noticed about the online shopping businesses that succeed:
If you want to design your own eCommerce website and start earning a passive income from home just speak to Design Hero for a free consultation where we will discuss your goals, and come up with a proposal that meets your budget!