Everything you need to know about Web Design
So you're ready to take the leap with a new website that will help your business take off…
These two things are vital to a successful business website:
The first thing you'll need to succeed online.
The first thing you'll need is a web designer who knows their way around a website.
Sounds obvious right?
Not so.
Allow me to explain:
By now you're approaching various web designers for quotes for your new website design.
But when the quotes start coming in the range of prices can be bewildering!
Sound familiar?
There's a good reason for this: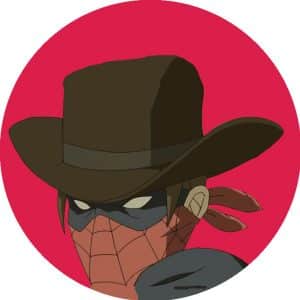 Look out for Design Cowboys
Nowadays, there are many tools to help people build a website themselves.
Anybody can jump onto page builders such as Wix, or Squarespace and start designing!
Page builders are great for starter businesses who aren't quite ready to take their business to the next level.
With pre-made templates, business owners can even learn how to create a basic website themselves.
But it's also good news for buckshee web designers.
These cowboys can profit from promising you super quick turnaround, and rock bottom prices.
But they are hiding the massive flaw in this approach:
To achieve this, they will cut corners and fall back on using prebuilt templates.
When this happens, you & your business stand will be shoehorned into a generic theme.
Sure, they've put your company logo in the header.
They may have changed some colours and fonts.
If your really lucky, they've chosen a well-designed template, and it might even look the part!
But don't be fooled by this empty suit.
If you've built your website on a template, it IGNORES your business and your target market.
For this reason, when you want to grow your business, your designer will start to say things like:
"that's not in the theme options"
"I can't customize that part of the site."
"you can't do that!"
Sound familiar?
Before you know it, you'll need to fork out more cash for a new website all over again!
How to avoid pitfalls and traps of new business websites.
All too often, my clients are business owners like you with new sites which fail to deliver.
Sites which need to be redesigned from scratch because:
They fail to attract customers.
They hit the limits of templates
They look outdated and unfinished
You must design your website around your business, NOT the other way around.
So don't fall into this trap:
Do it right the first time!
The right way to build a business website.
The right way to build a website for your business is to look at your business and customers first.
That's why every Design Hero website is designed for you.
Because your website should be built upon:
Your business
Your customers
Your marketing strategy
These should inform every design decision on the website.
And this is where the second thing you'll need comes in.
The second thing you'll need to succeed online.
The second thing you'll need for a successful business website is less obvious:
Many business owners forget this part and are doomed failed…
For your business to succeed online, you need a web designer who knows a thing or two about marketing.
Why is marketing important?
Marketing matters because a well-designed website is about more than how it looks.
You might have the Ferrari of websites.
It has custom graphics
It has designer fonts
It has slick animations
but that's no use if your marketing is pulling in every direction like a shopping trolley.
You might make a lot of noise, but you aren't winning any races if your website doesn't have a direction.
You need to target the right people for your business AND convert them into customers.
The secret combo for website success
So now you know the two parts of a successful business website.
Combine the two, and you can turn website visitors into customers with a two punch killer combo:
Marketing + Design: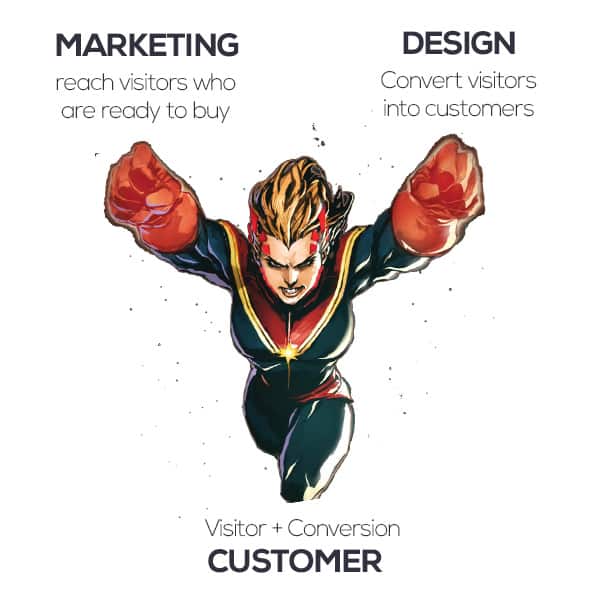 What does Design Hero do differently?
When I design your website, I design with the killer combo in mind.
You can open a restaurant, but it doesn't guarantee anyone will walk in the door.
That's why I don't just design good looking websites.
I build beautiful websites that boost your business.
With a marketing background combined with over ten years of experience of web design, my advice will always be honest, and informed.
With Design Hero, you have at your disposal all the skills you need to take your business to the next level.