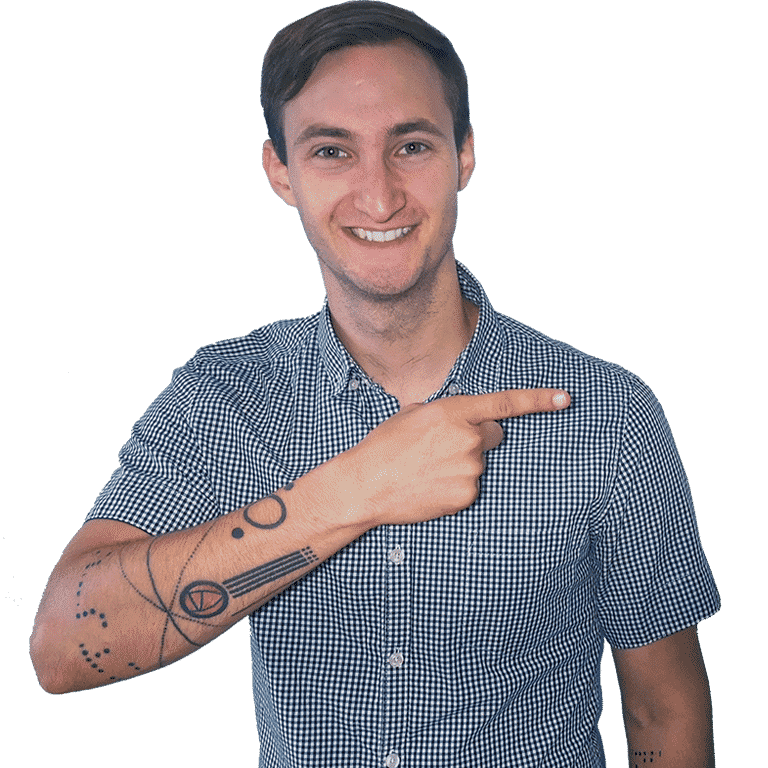 Design Hero

Web Designer, Digital Marketer, Architect, Major Nerd

15+ years creative experience
Design Hero is a design company with hundreds of successful projects with business of all shapes and sizes.
I help local business owners to take their businesses to the next level with powerful designs.
Most of my work is done in Glasgow, Inverclyde, Renfrewshire and Argyll and Bute, but I've worked all over the place as far afield as Kenya and Kilimanjaro, helping all sorts of people to take all sorts of businesses to the next level!
My diverse background has given me a wide set of skills which I use across a range of design disciplines. I don't like to label myself too much but my services include web design, graphic design, marketing and branding. If it involves design, I've probably done it before!
I'm a multi-talented designer with an unlimited passion for design which I apply to everything I set my mind to.
Like all the best designers I'm completely self taught: the web is such a fast moving industry, the only way to learn is by doing!
For many years I practised as an architect and worked in management & marketing roles in several businesses, gaining valuable insight I still rely on when advising my clients to this day.
For over 10 years now I've been working as a web designer and marketing professional as Design Hero.
Education
🎖️ PG Dip (1st Class) Advanced Architectural Design
🎖️ BArch (Hons) Architectural Studies
🎖️ BSc (Hons) Product Design & Innovation.
🎖️ CMI Certificate in Management.
Experience
💼 Designer/Marketer – Design Hero
💼 Web Developer – Soapbox Digital
💼 Web Designer – Doors by Design
💼 CAD Design Tutor – University of Strathclyde
💼 Part 2 Architect– Richard Robb Architects
💼 Part 1 Architect– HLM Architects
💼 CAD Design Assistant– Devol Engineering
💼 Operations Manager– Clan Charters
💼 Marketing Manager– Kilfinan House
Awards & Accreditations
🏅Winner- Ian Banks Science fiction writers award.
🏅Nominee- Chamber of Commerce Talented young professional.
Publications
📕 "Home" (short story)
📕 One Million Martian Migrants
What is your purpose?
I don't mean in a fantasy superhero way, but in terms of resources.
If you had the ability to make one real thing happen in the world, what would that be?
If you're Elon Musk, the patron saint of science, then you create an electric car or a rocket ship. And then propose a city on Mars Not bad. Not bad at all.
My dream is more modest:
I help people to take their businesses to the next level with the power of design.
Good marketing can take a business from obscurity to success. My clients work hard to grow their business and I'm very proud of who I work with.
I've worked with hundreds of business owners over the years: The depth of their passion and the range of their knowledge never fails to amaze me. 
But no-one can be an expert at everything. Too often dedicated businesses owners work hard but never get the recognition they deserve, or their brand doesn't shine through the way it should.
I have the skills and know-how to help and I enjoy seeing my clients thrive and succeed.
Don't be fooled by design villains! There is always be someone offering a crap service at cut-throat prices. I hate seeing people ripped off.  That's why I focus on real value at reasonable prices.
Clear design fees

No hidden charges
Don't settle for second best. Super isn't just my company motto, its a life ethos:
Bad design is my Kryptonite, so whenever I offer a service, I'm compelled to be best in the business at what I do.
Best in the business

15 years experience
Don't let your business by shoehorned into a template.
I design for your business at a personal level by treating it as if it were my own.
That means no templates, no repeats and no copying!
No templates

Designed for your business
…
Though I didn't know it at the time, I was developing the hook for my characters' brand. This is how I later came to realize that
superheroes (and supervillains) are experts at marketing:
They understand the importance of symbolism and story
They know how to deliver a high impact message
They create a hook and build a brand around their alter ego.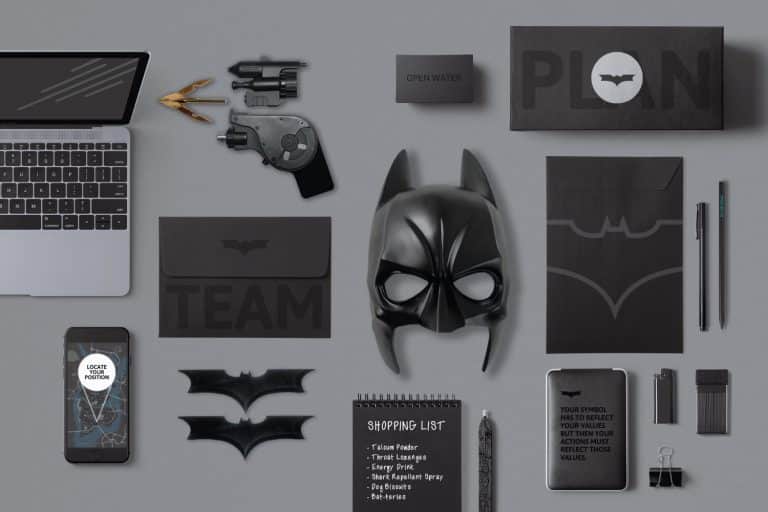 Everyone has their weakness. I soon realized bad design is my kryptonite. I can't stand it, and feel compelled to improve it. Back when design was still just a hobby I was tweaking marketing messages and building websites for friends of friends. As I started taking on projects my hobby grew legs and my designs transitioned from a past time into a business.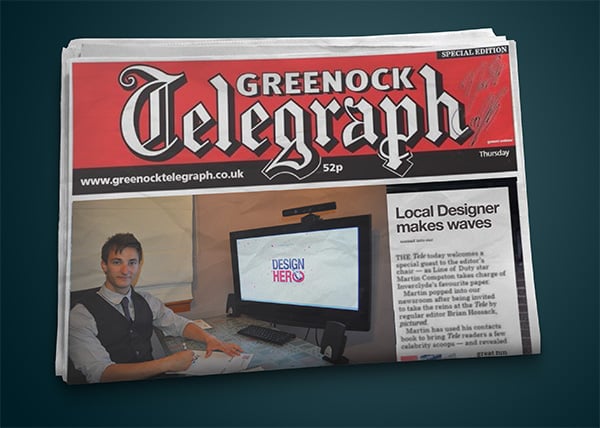 I enjoyed working with all sorts of different business owners from all sorts of walks of life. But all of my clients had one thing in common:
My clients all had a shared passion for their business.
Their determination to grow their business into something better, stronger, leaner, bigger, was inspiring, and their willingness to learn and adapt to my advice was my main motivation to keep going myself and take the plunge into a design career.
That's why "Design Hero" actually refers to my clients.
Nobody can be good at everything. Most business owners are busy running the day to day and thinking about their marketing is the last thing on the list. That's why sometimes everyone needs a sidekick to take a fresh look, and take a business to the next level.
But I didn't always run my own design company.
It would be naive to think you can tell someone how to run their marketing, if you haven't done it yourself first.
For many years my career in design was as an architect. Later split my time helping manage daily operations, and run marketing for various family businesses.
To this day, I still rate this time as invaluable:
I rely on the insight of having run small businesses when relating to my clients in my independent freelance work. Later I took the difficult decision to depart a promising career in architecture to focus on doing what I love: designing, creating and taking on new challenges.
Things began as small design projects for family and friends, business cards, minisites and flyers for local bands. Design Hero came into being when requests for work started to come in from strangers further afield and I was soon designing for clients across Inverclyde, Glasgow and beyond.
And so "Design Hero" was born…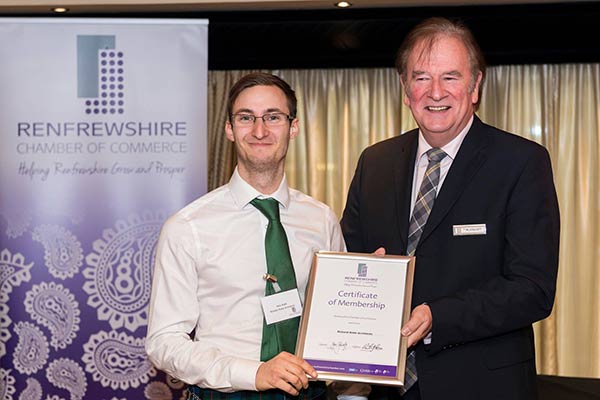 My passion lies in good design, which spills into both my professional life and my personal life. My wife and I enjoy many creative projects in our spare time, if you're interested, I document some of my creative hobbies in my blog:
Have an Idea?

Get in touch
Do you have a project in mind you'd like to chat about?
Fill in your details and I'll get back to you with a design quote.
No obligation

Fixed fee or hourly rate pricing

Detailed Pricing