branding & Marketing for Health Services in Glasgow
The second objective of this project was gathering support for the SDA through an in-house Mailchimp campaign.
The first stage of this building an audience through the website signup forms.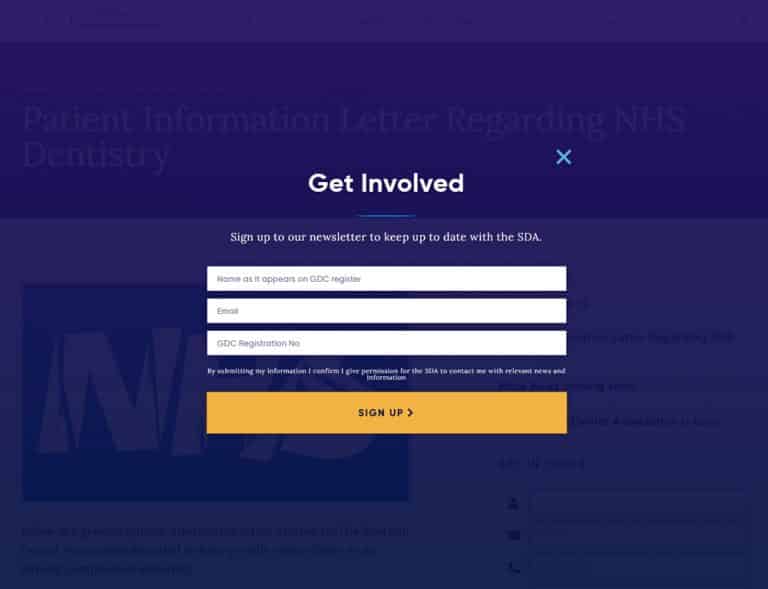 The signup email forms on the website link directly to Mailchimp to gather:
Names,
GDC Registration Number
Consent
Phone Number
Contact Email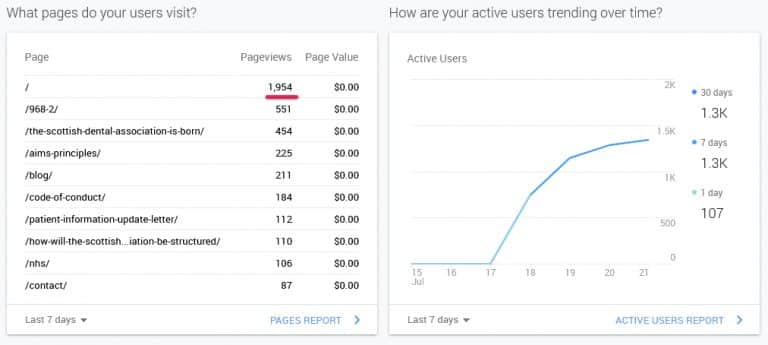 The launch of the Scottish Dental Association website is off to a flying start with thousands of visitors to the homepage and about pages within the first few days

Google Analytics & Tracking
I continue to track the site traffic and monitor the success of posts, and signups.