branding & Marketing for Health and Fitness in Greenock
This is a brand which will live on mobile, and on social media in particular.
The brand conveys everything that GlowGetter stands for:
It's bold, confident and unconcerned with the status quo.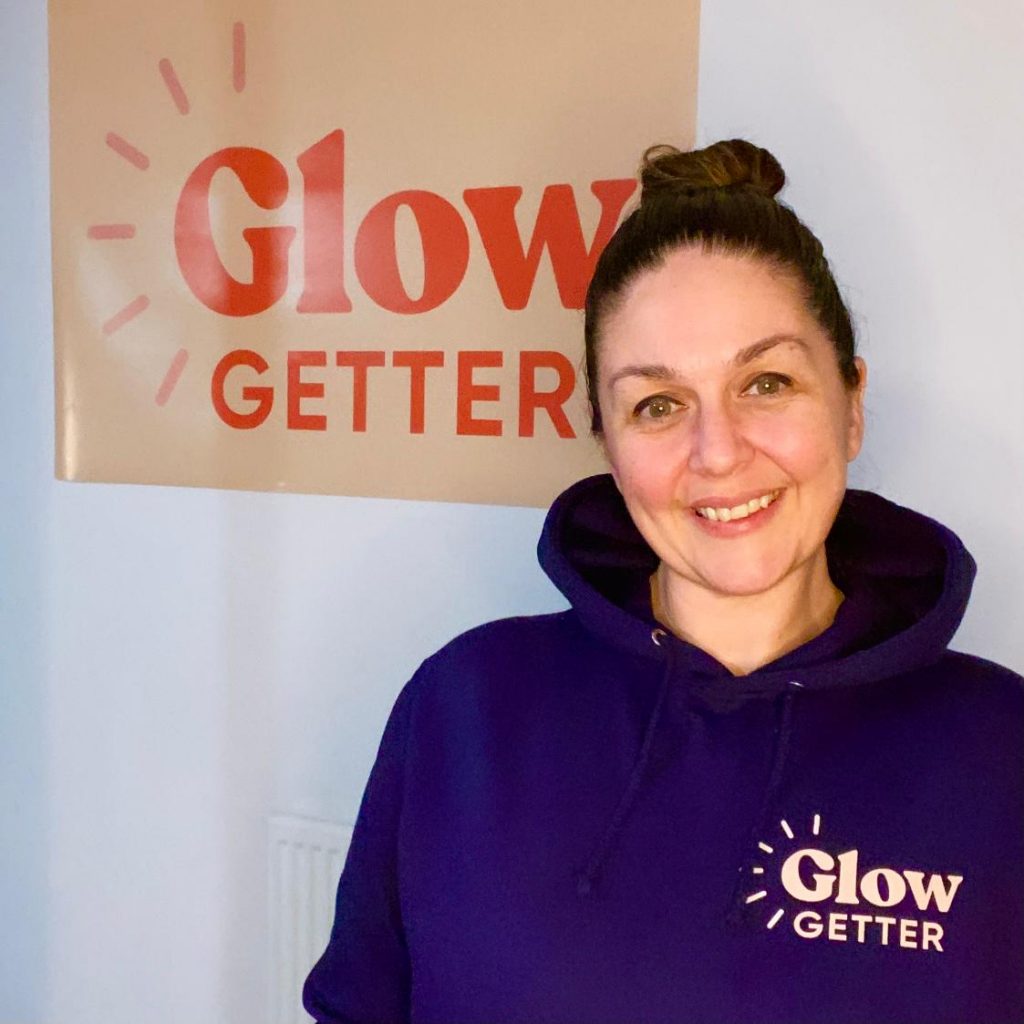 More than anything it's a symbol for a community of like-minded women who want to succeed and feel better about themselves.
Here's how Julie and I built the brand: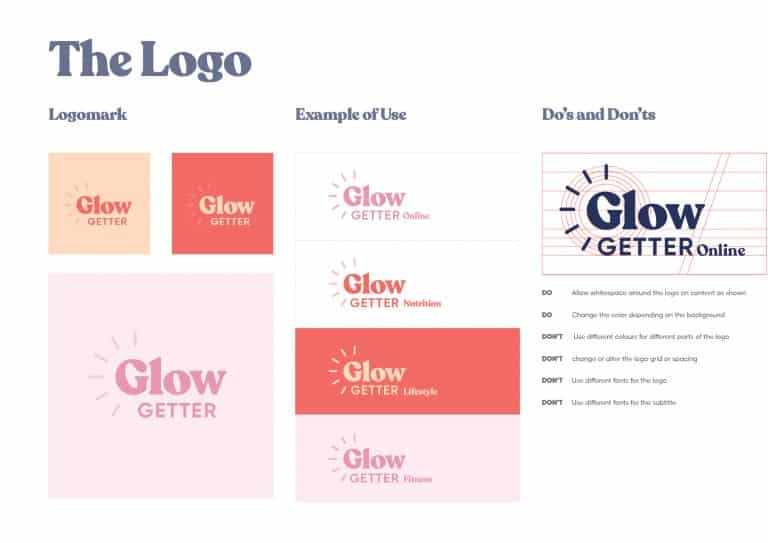 The logomark is a simple typography based logo, yet with a strong font it exudes personality. The unique font sets GlowGetter apart as a brand unconcerened with the status quo.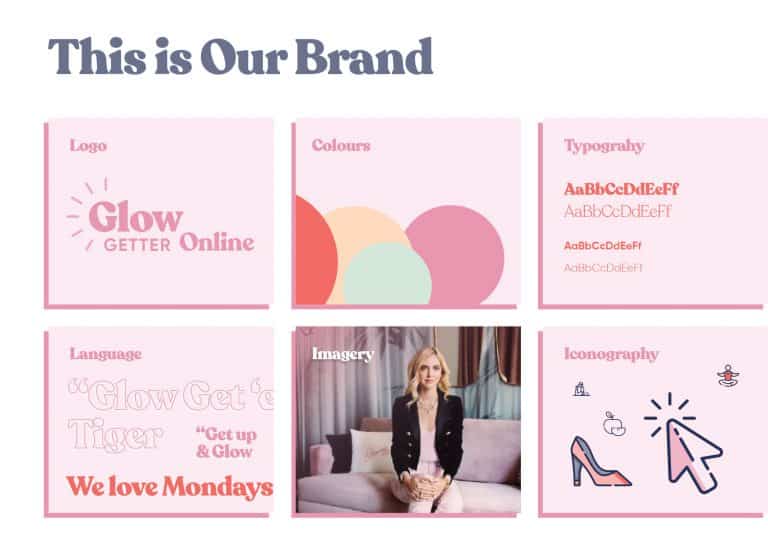 I developed a style tile for the GlowGetter brand,, which julie can use to guide her coaches for using the brand on a day to day basis across web, print and social media.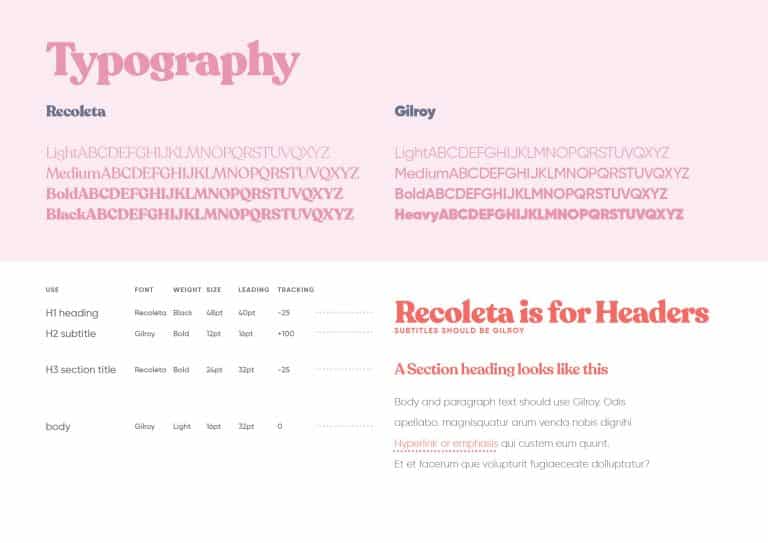 I've used a quirky font to establish how GlowGetter is breaking away from the norm, with an upbeat outlook.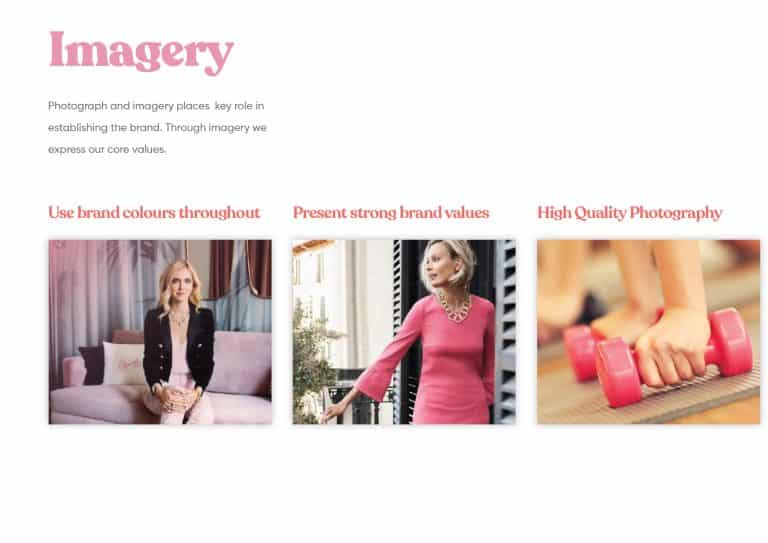 The imagery used for the brand focusses on pastel colours and bold, empowered women.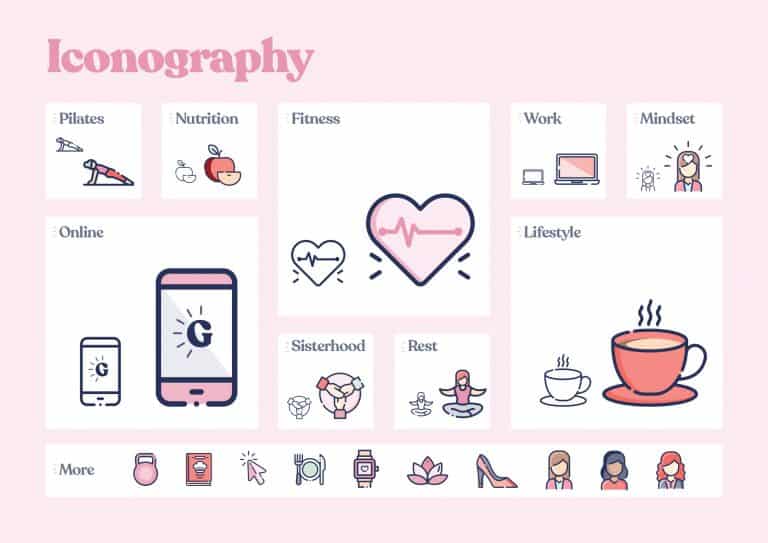 For this branding project i have created a full set of icons for Julie to use across her social channels. Each icon is carefully crafted, bespoke to the Glow Getter Brand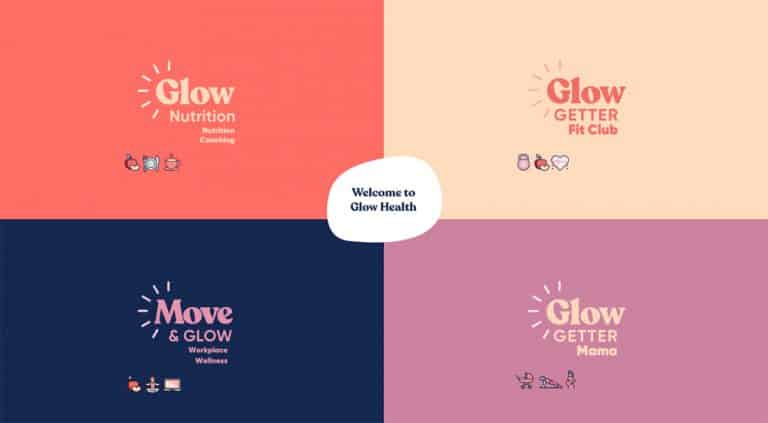 I've also designed a number of sub-brands for various divisions of GlowGetter as the brand expands to target each audience with a more specific message.