branding & Marketing for Personal Brand in Paisley, Renfrewshire
I've been helping Graeme with creating graphics assets, branding and marketing advice for his social media accounts,
You don't need expensive equipment, a recording studio, or an A-class actor to start your own video blog.
Don't be afraid to experiment: All you need is a smartphone and a bit of determination to do it.
There are some things which can help build your audience:
Design a strong personal brand around Graeme's positivity podcast.
Develop a clear, purposeful message.
Legitimise the brand with well-designed assets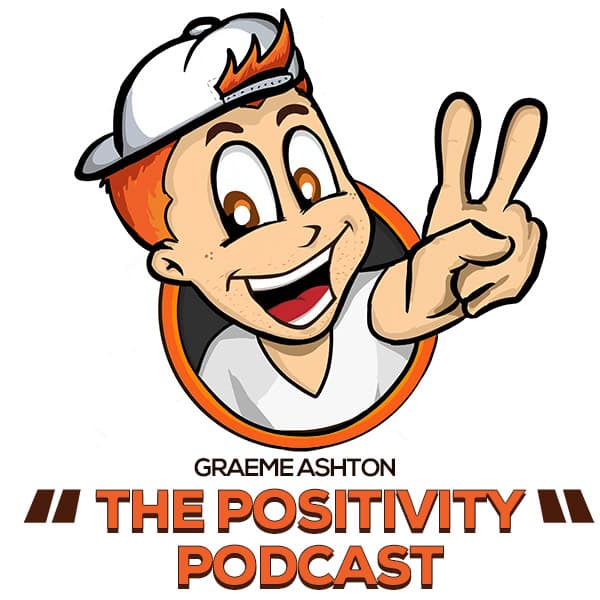 Graeme asked me to help him develop and grow his positivity podcast. My first suggestion was to develop  his "personal brand", and what defines him as an online personality.
To that end, I designed a logo based on a caricature of Graeme to capture his affable, over the top personality.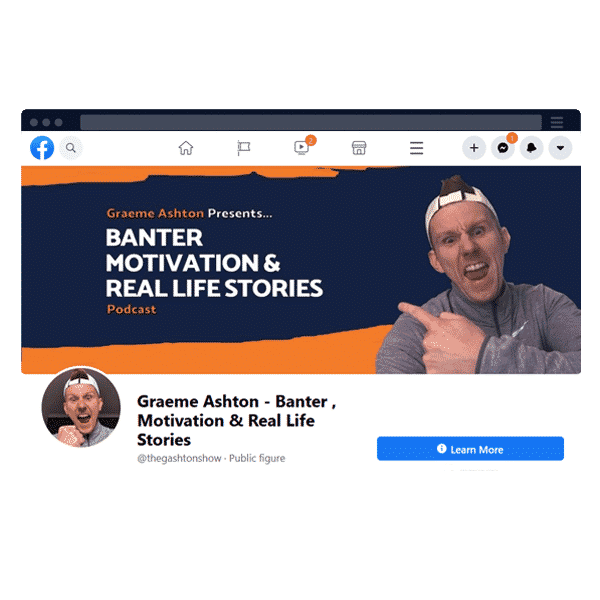 Social Profile Pages and Assets
I've helped Graeme extend his personal brand to his many social channels. The artwork exudes his over the top personality and personal presentation style.