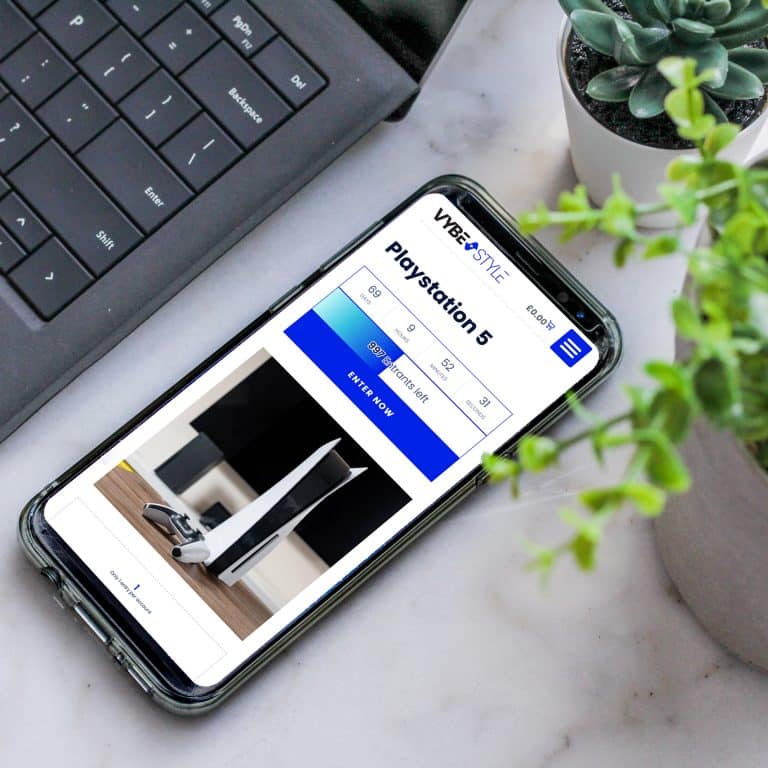 Design Hero are are the leading lottery website builders in the UK
Our competition website developers pride themselves on building the best online raffle websites in the UK. Design Hero are a full spectrum marketing agency and we specialise in building amazing comp sites, In fact we're one of just a few premium competition website builders in the UK. We don't just customize a competition website template, we build a custom lottery website to help your business stand out and succeed.
We like to say there's lots of cowboy web designers building competition websites in the UK, but only 2 or 3 doing it properly...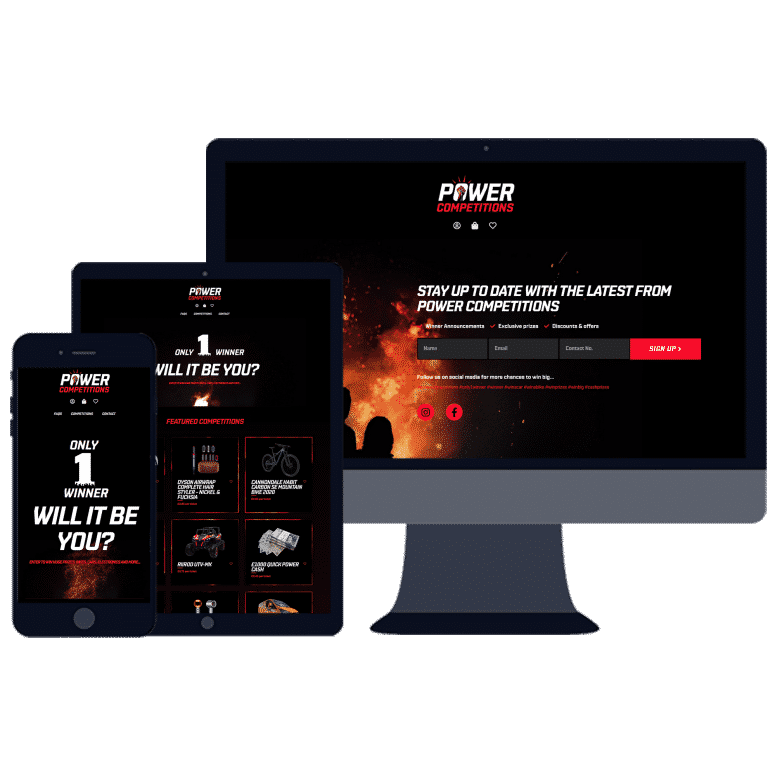 We guide you through starting your own online competition business
A good raffle website is only half the story; After launching your new online lottery website you must drive traffic to your website to sell enough tickets to be profitable. Design Hero provide the tools, the team and the marketing; everything you need to succeed in the competition niche. We do things a bit differently than most lottery website builders. As a full spectrum marketing agency for competition businesses, we typically work with our clients in the long term to provide everything they need to succeed in the competition niche. We coach our clients through some of the extra legal hoops and challenges in the competition industry.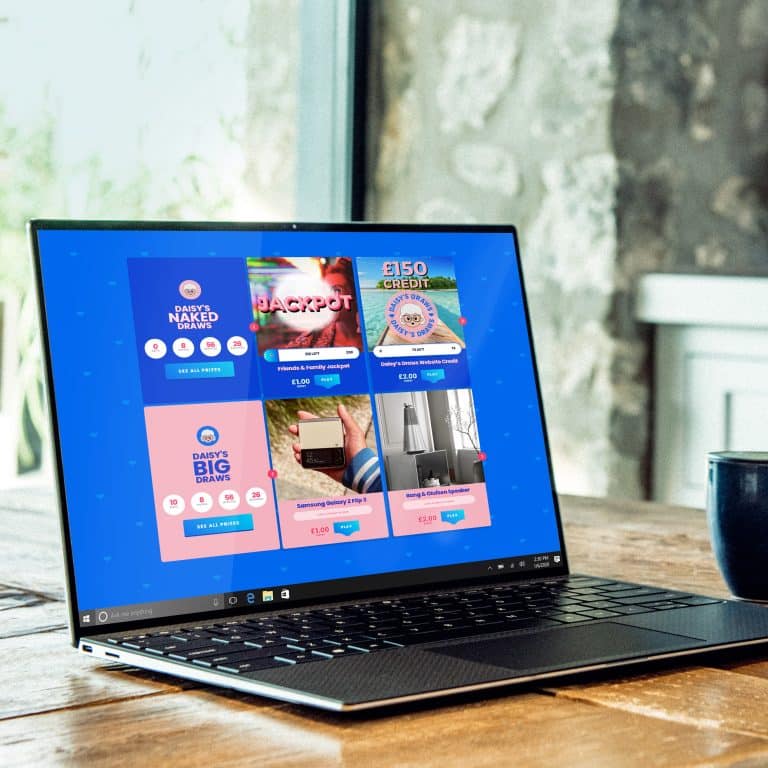 A successful online raffle business needs more than just a good website...
It's not enough just to know how to set up a competition website. Your online raffle website is only half the story. Competition business live or die by the strength of digital marketing after launch

As a full marketing agency we work with clients on an ongoing basis to help businesses grow and thrive so we're interested in the long term for everything including branding, SEO, google ads, social media marketing and more.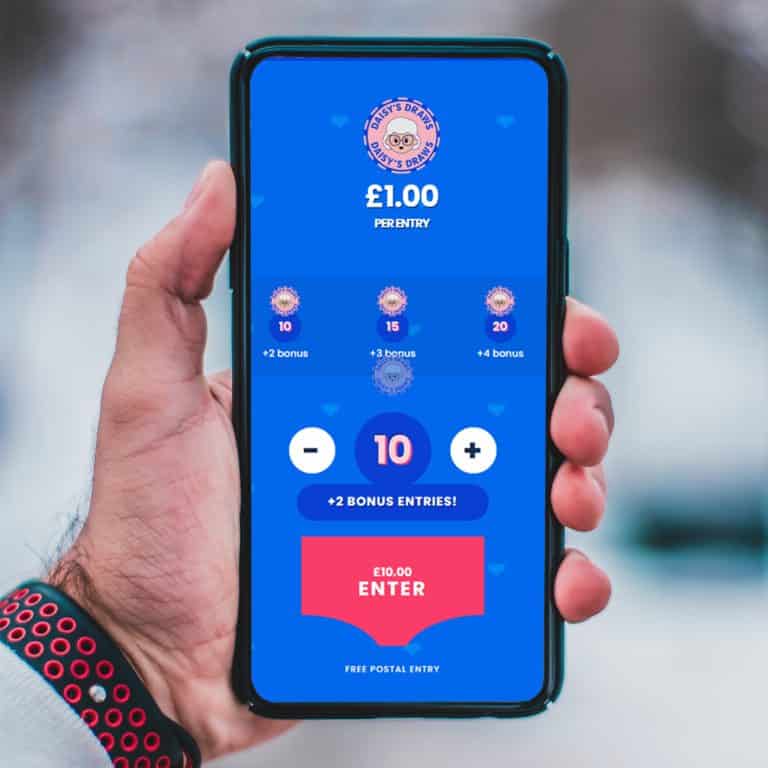 What's so amazing about Design Hero Raffle websites?
Don't be fooled by digital cowboys, a proper raffle competition website should be highly bespoke, super streamlined, and packed with incentives to help increase sales and make you more money. Online raffle websites from Design Hero will let you....


Sell prizes online
Create and edit your own prizes, countdowns and discounts
Take payments online
Automate your admin and emails
Run random ticket numbers
Set quiz questions and answers
Run promotions and sales online
Keep customer records and enquiries
Ingrate email and social marketing
track site data for running ad campaigns
Integrate influencer and affiliate marketing
Automate your marketing and boost sales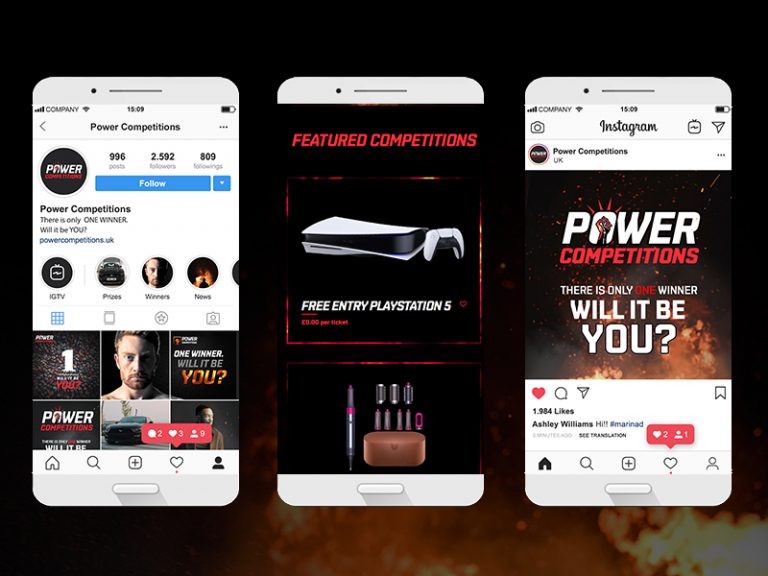 How much does a good competition website cost?
A good competition website costs a lot less than a bad competition website 🤣
We believe if you're going to start a raffle business with a website for online prizes then you have to do it well. This niche is full of competition businesses who don't make it... We don't work with people who are interested in cutting corners, and without a good competition website, you won't be able to make the sales you need to break even. The best raffle websites also automate the admin and sales process. Without smooth admin processes, it's impossible for your lottery business to scale. That's why your lottery business that runs on a Facebook Page is doomed to fail...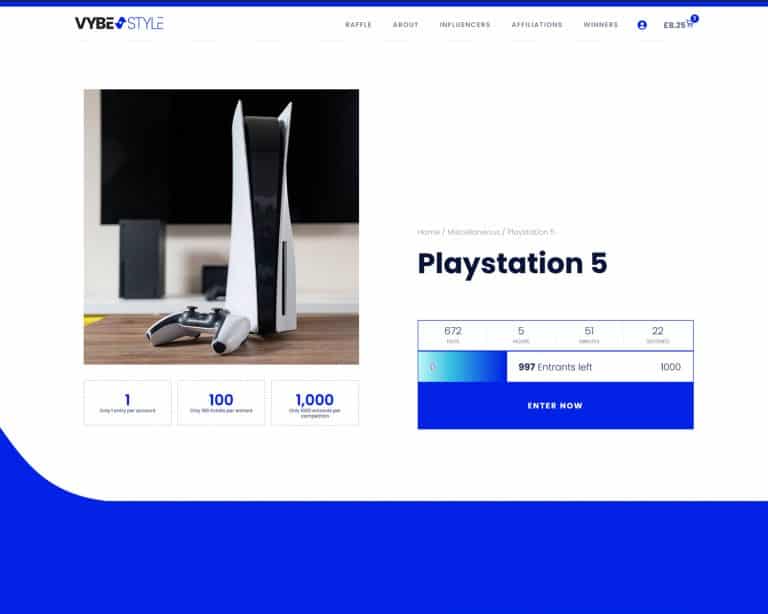 Starting an online competition business is the easy part...
I'll be upfront and say we're not the cheapest. At Design Hero we're not interested in building cheap competition websites; We design and build powerful competition websites that will help your competition business scale.

Just a heads up; we only work with competition business owners who are serious and committed to growth.

If this sounds like you just give me a ring and we'll chat in more detail about your project