I helped Angie redesign her existing logo and refresh her brand to match the new value offered from the School of Beauty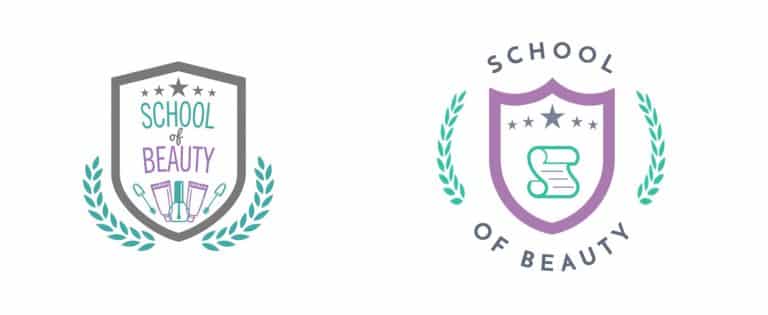 I tried to stay true to the original principles of the logo, but improve the legibility, and modernize the logo to match the school brand.

The new logo simplifies the school theme, and also brings the logomark into a circular grid. The company name is much more legible at a distance.