branding & Marketing for Education & Training in Port Glasgow, Inverclyde
The brand is based around a strong sense of direction. The compass emblem was chosen to reflect the business keeping a ship on course, and points towards the businesses nautical nature. The compass emblem extends to photography and graphics, with elements such as hatching, latitude lines, radii etc. being used to make up geometry and compositional elements.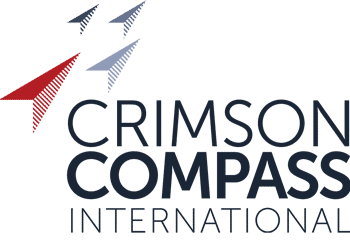 The logo is influenced by compass points, which are all arranged to point in a singular direction northwards, suggesting a common direction & hinting at the educational nature of the business. Each compass point: North, East, South and West is assigned a colour, making up the colour scheme of the brand.