branding & Marketing for Holiday Home Rentals in Port Ellen, Islay
The branding for Leodamais House was designed around the unique location on Islay, and the tagline "Luxury on Islay".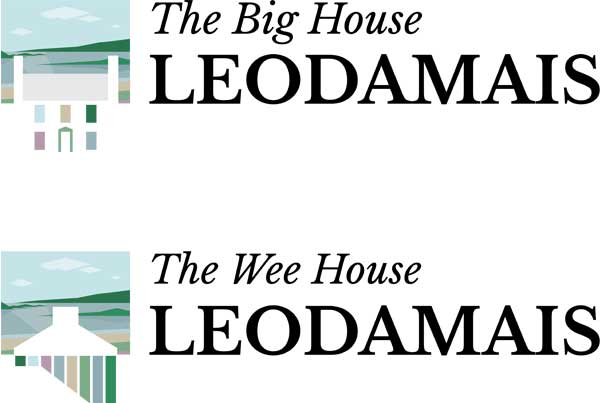 The property, split into two sub houses, were each given a logo which features the elevation of the house picked out in negative space against the bay over which they each look.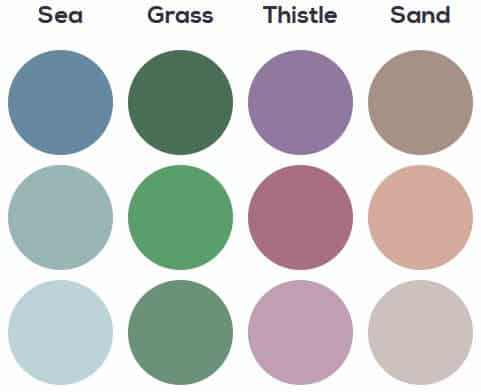 The colours were chosen carefully to reflect Islay's natural beauty, and the landscape constructed from geometric shapes to maintain simplicity to the logo.

I chose the fonts to reflect the brand's luxury target market and high-quality renovation of this holiday home. A traditional serif font for headers contrasts with a more modern geometric font for body text.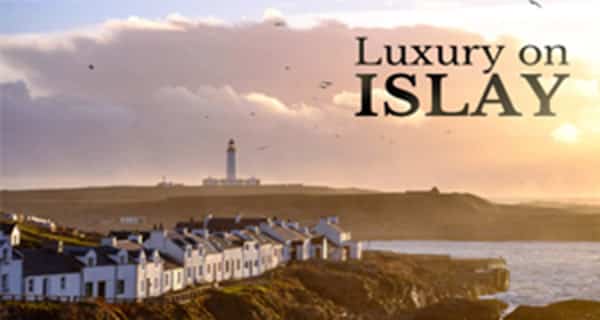 I created a brand guideline booklet which outlined the formula for the brand, including logos, fonts, colours and use of photography.