branding & Marketing for Holiday Homes in Kilfinan, Argyll & Bute
Kilfinan House had no official logo or branding and so Design Hero built a typography-based logo.

I refreshed the existing logo to introduce a better sense of quality, and friendliness

The real character of the brand is in the minimalist use of black and gold as colours, along with high impact photography and subtle repeating patterns to create a feel of elegance and luxury but also maintain a homely and calming feel to the brand.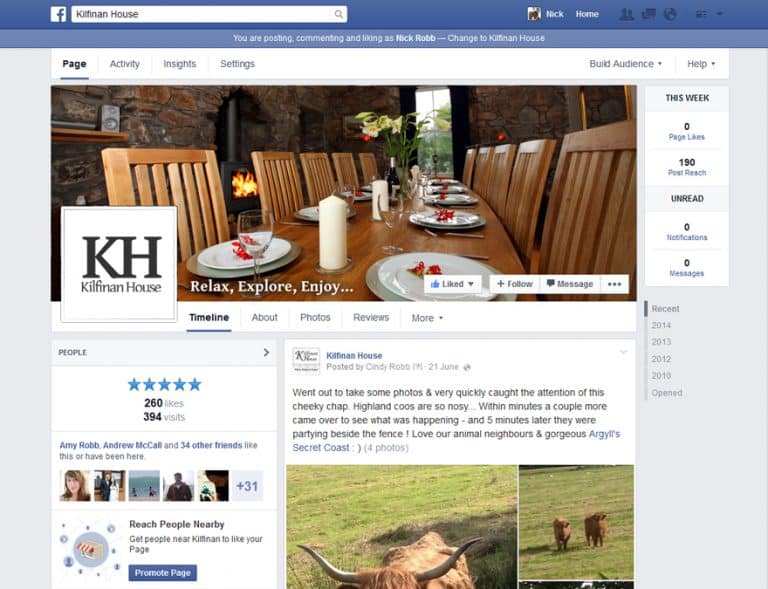 I also helped manage social media accounts.
I was asked to help promote the business and connect with guests and potential visitors to Kilfinan House through Facebook.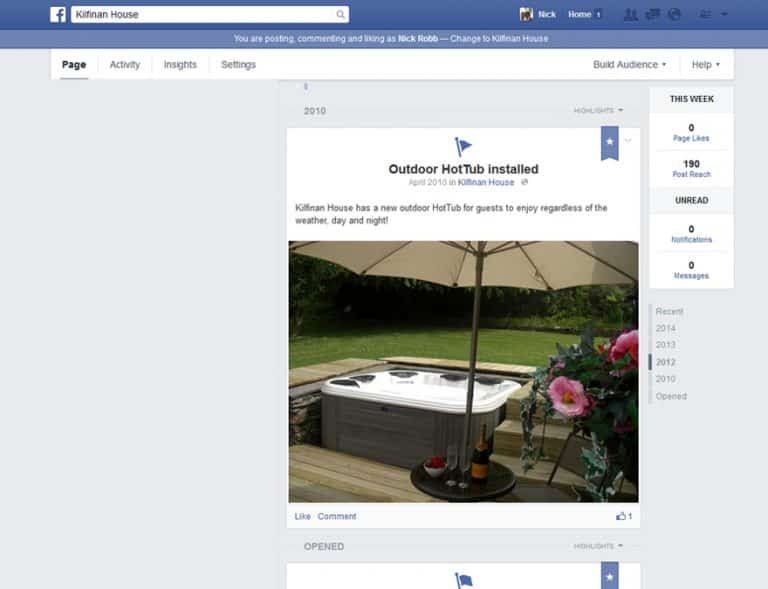 I created assets for social profiles and images for social accounts and online marketing.
Profile and Cover Pictures
Strong photography and a personal approach was used across the Kilfinan House Facebook to create a tone that matches the brand.
Posts & Graphics
Design Hero was also responsible for the direction of the Facebook including vocal tone of posts, subject matter and photography.
Website Integration
The website has been designed with social media in mind, with the Facebook and other social media directly interlinked to constantly keep users up to date with the Facebook feed.