Hadn't you heard, Flash is dead! ☠️
Flash is a programming language used on many older sites.
On 12th Jan 2021 Flash will be actively blocked on your website as Adobe ends Flash completely.
⚠️ If your website uses Flash your site will stop working!
Here's your guide on what will happen, and what you need to do to avoid your site breaking on 12th Jan 2021…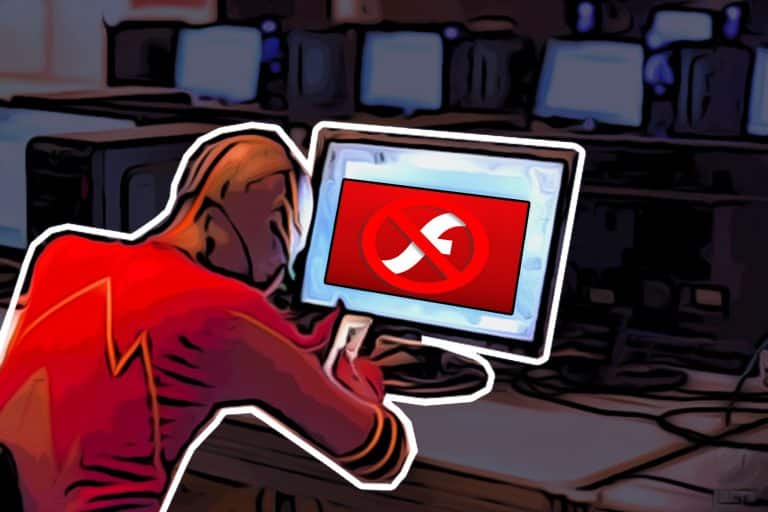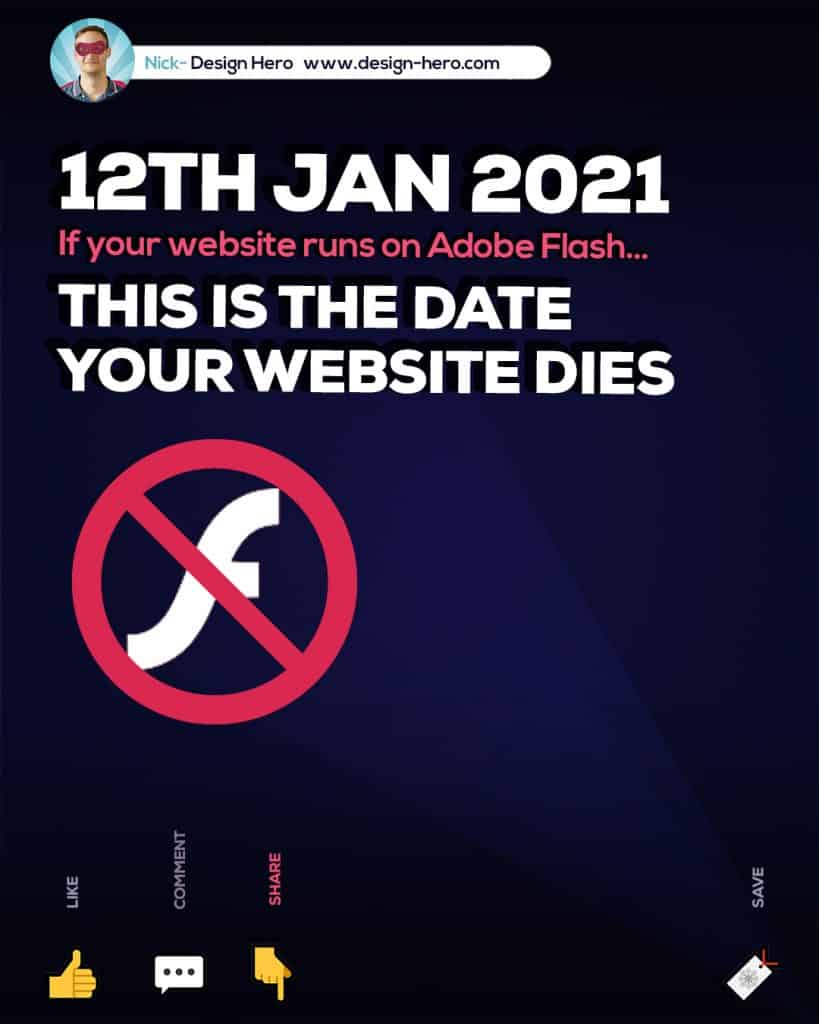 Does your website run on Flash?
Flash is a programming language which has been made obsolete by more modern programming languages such as HTML5.
But there are still plenty of older websites kicking about on the web that run on Flash.
Creating websites with complex or well-designed layouts was much more difficult, so many web designers turned to Flash as a way to design more creative website layouts. web designers turned to Flash for more elaborate effects.
In some niches, the style was often prioritized over substance. Nowadays it's easy to create great-looking websites with fancy animations using industry-standard coding languages, or even in page builders, but older Flash websites often relied on Flash for menu navigation and stylish animations and page content.
I've noticed certain niches use Flash websites far more frequently. In years gone by, before the days of CSS and visual web builders, web design was a much-specialized field which required a lot of high-level expert programming knowledge.
Architects websites
I've noticed that a HUGE proportion of architects websites still run on flash.
Photographers websites
Similarly, photographers often use Flash websites for fancy animations of their image slideshows and galleries.
Website not working because of Flash?
Here are some of the common issues that affect Flash websites:
Warnings and error messages about enabling Flash for website users
As Flash is no longer supported your website will display all sorts of warnings about Flash being discontinued.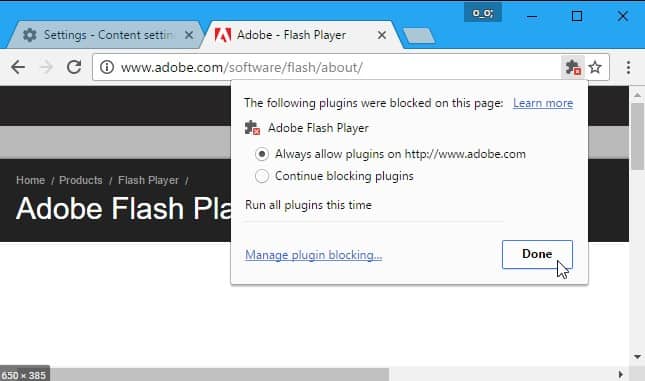 Website functionality not working because it requires Flash to run
Even worse, parts of your website will stop working. This is the number 1 issue,
My first client call of 2021 was for an issue with their website. They were no longer receiving emails as their contact form ran on a Flash Iframe.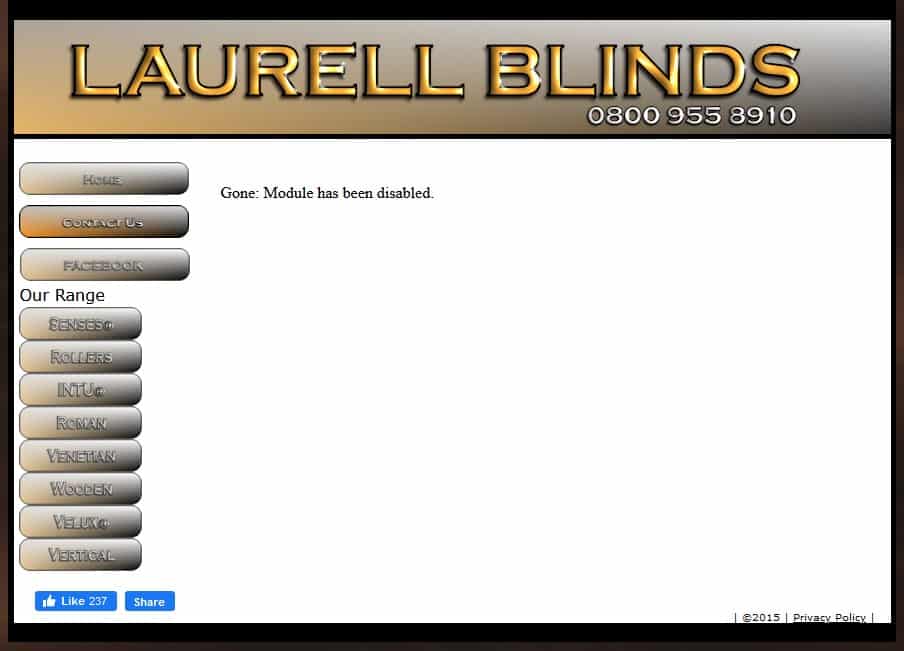 Website content is not crawlable by Google
Flash has been outdated for some time. One of the reasons why Flash is obselete is that elements coded in Flash can't be crawled by search engines such as Google. If content such as headers and other animated elements aren't crawled properly then your website won't be optimized for search engines such as Google, and your Google ranking might be negatively affected.
How does the end of Flash affect my business website?
Flash has been on it's way out for years:
Flash has been the process of being phased out since 2010 when apple no longer preinstalled Flash on mobile. Today Flash is turned off by default. Safari requires explicit approval on each website before running the Flash plugin and other mainstream browsers such as Chrome and Safari discourage using Flash player with nasty warnings and require approval before use.
The final nail in the coffin comes early in 2021:
Adobe will actively block Flash content from running in Flash Player beginning on January 12, 2021.
The short story is that the end of Flash will affect any and all websites it runs on, as the website will no longer be able to run any elements that run on flash so the Flash website will break.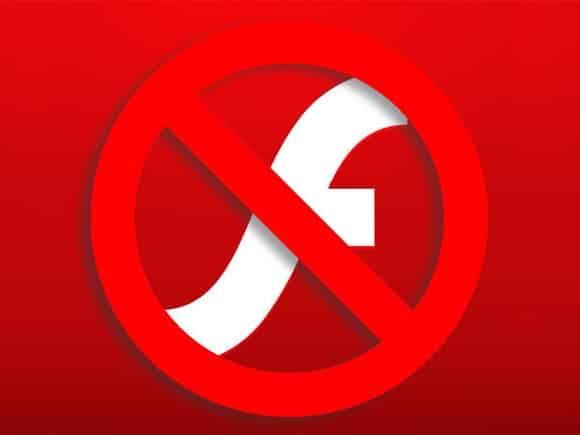 If you have elements of your site that run on Flash they will no longer work.
This could be anything from
Menu navigation
Contact forms
Page content
Content and images
Animations and transitions
Video content
How to check if your website uses Flash
You have a higher chance of using Flash if:
If your website is older than 2015
If you use Google Maps on your site
If you run ads on your website
If you have separate mobile wesbites and desktop websites (as opposed to one website which adapts to mobile or desktop)
Fear not, there's an easy way to check if your website uses Flash:
Use this online tool to check if your website uses Flash
What to do if your website uses Flash
If there are isolated parts of your website that uses Flash then you need a web developer to replace that functionality with new HTML5 functions to remove the reliance on Flash.
This could be easy or difficult depending on what part of your website use Flash. As an expert web developer in Inverclyde, I'd be happy to look at your website and update your website to determine what's involved with removing Flash from your website.
If your entire website uses Flash then it's a different story, it may be impossible to replace the content that relies on Flash, but there's a high chance it's a very old site anyway. It would likely be more economical to build a new website than try to remove the parts that run of Flash.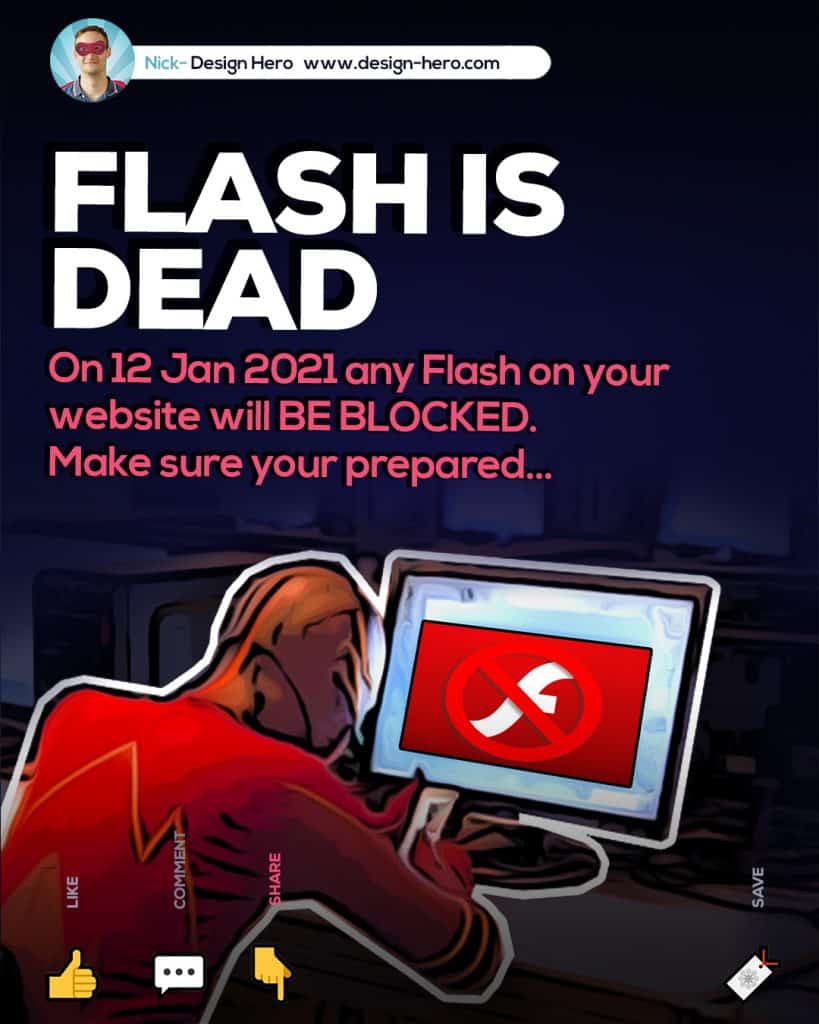 Prepare for the end of Flash Websites
Flash is dead, long live HTML5!
There are good reasons why Flash is no longer being used on the web. But many older sites still run on Flash, and for those sites, it's the end of the line! ☠
I hope this guide helps you prepare for the end of Flash support from Adobe.
If you have any questions or suspect your site might use Flash then get in touch for a free quote for web design and web development.