Struggling to decide how to spend your marketing budget?
Every business is different. What works for your friend's business might not work for yours! Your digital marketing strategy should be tailored to your business, your customers and your market niche. This article will cover 4 different types of digital marketing so you can determine which method will give you the best bang for your buck. 💸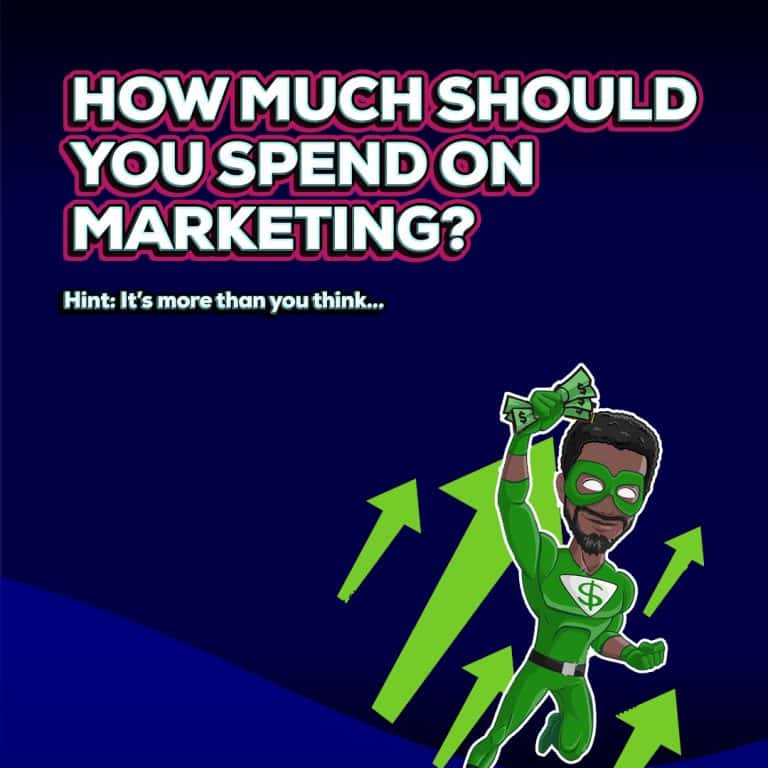 How much should a small business budget for marketing?
This is the question most business owners struggle with. "How much should I be spending on marketing?".
There is a way to calculate exactly how much you'll need to spend to achieve your goals, however if you're new to digital marketing, or don't have accurate tracking this will be very difficult to calculate and you should use the simpler percentage method.
Working out marketing budget as a calculation
When deciding on what marketing streams will best suit your business you first need to decide on your goals and KPIs. Here's the information you need to work out exactly how much to spend on marketing (known as Key Performance Indicators).
Your revenue
Your customer lifetime value (on average how much you make per lead?)
Estimate how much it will cost to acquire a new lead… (cost per lead)
Conversion rate (how many of your leads turn into a sale)
A goal for how many new customers per month you'd like
If you haven't done digital marketing before, you'll be estimating most of these figures, so I'd suggest going with the percentage method until you've tried a few methods of digital marketing and worked out your KPIs (key performance indicators). In this case, we can still make the best guess at which digital marketing tools will work best for your business…
Working out marketing budget as a percentage of revenue
This method is simple to work out, and the best approach if you haven't done digital marketing for your business before. There will always be discussion about the right percentage, and again, every business and niche is different! But in general…
If you are an established business
Small businesses owners with an established business should allocate between 6 to 12 percent of your total revenue to marketing.
If you are a new business
Small businesses owners with a new business should allocate between 12 to 20 percent of your total revenue to marketing.
Note, that's revenue not profit! Let that sink in for a moment….in my experience most small business spend far too little on marketing, then wonder why they can't find enough business. Marketing should be a no1 priority for spending, and you should make time and money for your marketing, especially when things are tight.
The way I think of it is, the only way you're going to get off the ropes and stop living hand to mouth is by going hungry for a bit while you invest in your marketing.  One of the main advantages of the percentage approach is that your marketing budget is not fixed. Your marketing budget should grow along with your business. In short; the more you spend on marketing, the faster you'll grow. The more you grow, the more you can spend on marketing.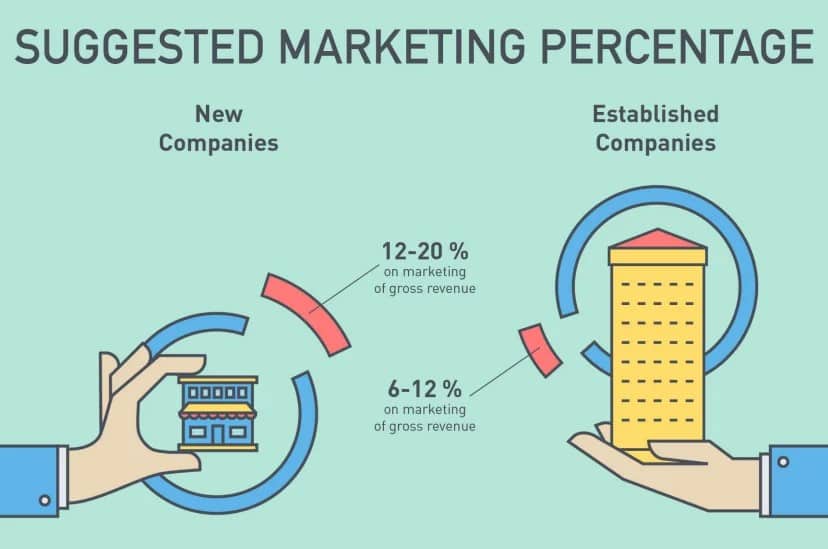 What type of digital marketing best suits your budget?
Once you've decided what your budget is- make sure you are comfortable spending the amount, then evaluate who your target audience is. Once you have these three factors carefully considered it will be easier to decide which marketing will be the best investment for your business.
Traditional marketing such as flyers or outreach still has its place in the marketing mix however, digital marketing provides a far better ROI and is much more scalable than any form of traditional marketing, so this post will be focussing on digital marketing only.
For example, if you spend £1000 on flyers, you're hoping the right customer looking for your services happens to look at your flyer at the exact time that they need it. With digital marketing, you can actively target customers looking for your service at the exact time that t hey are searching for it, and serve them a tailored marketing message to that specific type of customer. For me it's a no-brainer.
We'll cover 4 types of digital marketing, the advantages and disadvantages of them so you can decide how to spend your marketing budget.
Digital marketing budget breakdown
Here's my go-to arsenal of digital marketing methods for small businesses:
Pay Per Click (A.k.a Google Ads)

Social Media Marketing

SEO (Search Engine Optimization)

Local SEO (Google Maps)
Are Google Ads worth it for my business?
PPC (Pay per click), also known as Google Ads or Bing Ads. paid search ads are the results that you see at the top when you search for anything on Google. This form of paid search ads appear above the normal listings, meaning you get first dibs on customers searching for products or services.
Google Ad campaigns have a huge range, you can spend less than £500/m on Google Ads, or you could be spending £10,000/m. Here's a rule of thumb:
If your competitors are running PPC or Google Ads, then you must do PPC in order to compete, or they will be stealing your search traffic this is called leaching.
If your competitors aren't running PPC or Google Ads, then you can run an effective PPC campaign with low competition.
It's sort of a win-win. The argument against doing PPC for your business is if your niche is very competitive this will make PPC expensive. In this case you might get better ROI by spending your marketing budget elsewhere.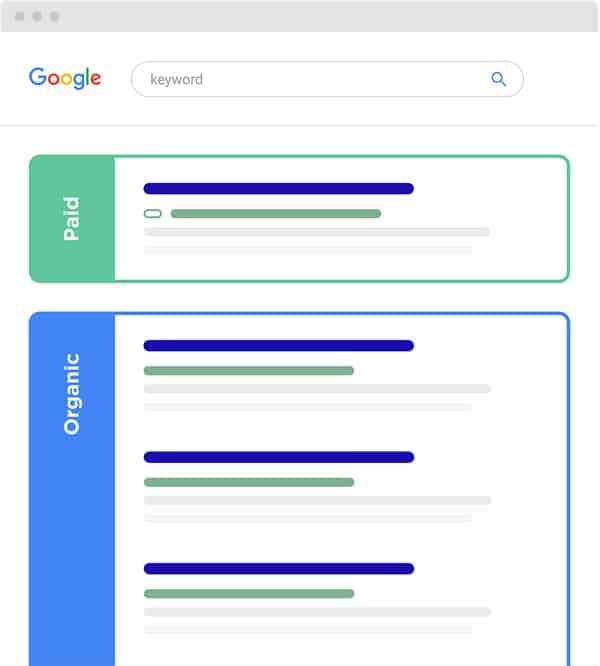 How much Should you spend on Google Ads?
So long as your making more back from your leads than your spending on the ads then Google Ads are worth doing. Google ads are one of the best ways of increasing traffic and revenue for your business, however, the often confusing world of Google can be daunting for newcomers.  Controlling the budget for Google Ads is a top priority as it can be easy to overspend if not managed correctly. Start small and build up over time to ensure this method is going to be cost effective.
How much do Google Ads cost?
When you pay a professional to  manage your Google Ads you're paying for two things:
Ad Campaign Management- including setup, optimization, management and most importantly,

expertise

!
Adspend- money which is paid to Google for each click of your ads
Google Ads is essentially an auction for displaying your ad. The cost of your google ads will be determined by the competitiveness of your niche and this varies from industry to industry. That's why some businesses will benefit greatly from PPC, and other's wills struggle to get ROI. The costs are calculated based on popularity/demand and competition. If your desired keywords have a lot of competition you will need a higher bid.
If your Google Ad campaign is set up poorly, and not optimized, then you are throwing money away on expensive and useless clicks.
The complexities of Google Ads can mean that using some of your budget towards an ad expert could really optimise your ads and therefore budget.
 Advantages of Google Ads
Reach- Google's reach is huge and you can profit from that.
Quick ROI- As soon as you turn on your ad campaign, your customers will start seeing those ads, meaning leads start coming in quickly.
Fine control- starting, stopping and altering your google ads is quick and easy so you can adjust your tactic month to month if required.
Disadvantages of Google Ads
It can take a while to optimize your ads until you get ROI.
Your first month can be considered a "burn" month where you gather data and results
VERY complex, needs an expert level of knowledge to run successful, effective campaigns (for most niches)
What kind of businesses do Google Ads work best for?
Businesses with simple, easy to explain services or products

Tradesmen
dog walkers
cleaners
car mechanics

Online shops with simple products (these can be competitive)

Clothing stores
Electronics
Car parts

Businesses with competition offer similar services at similar prices.
Mistakes to avoid with Google Ads
Trying to manage PPC campaigns yourself.
Some niches are easy, and you'll have easy wins doing your own ads. But most will require a professional approach to get a healthy ROI. As a business owners you can't be an expert at everything, and PPC is one of the most complex professions in digital marketing, so my advice is to leave it to the PPC experts!
Giving up on Google Ad campaigns too quickly
Most business owners try google ads for a month, don't make their money back and give up. But surely, you wouldn't expect to become an expert at PPC after only doing it for one month? Even the experts recommend that your first month or two doing Google Ads are essentially a "burn month" where you will be gathering data and experimenting to see what works. Only commit to Google Ads if you can afford to write off the first month of adpsend to gather data.
Is Social Media Marketing worth doing for my business?
Social media is a very valuable way of reaching and engaging with your potential customers. It can also help you gain insights to their likes, dislikes and interests which will be valuable to future campaigns. Social media marketing is great for you if you want to build your brand and customer base. Social media ads are cleverly targeted to those with similar interests so you know you are reaching potential customers so it is money well spent. There are two types of social media marketing: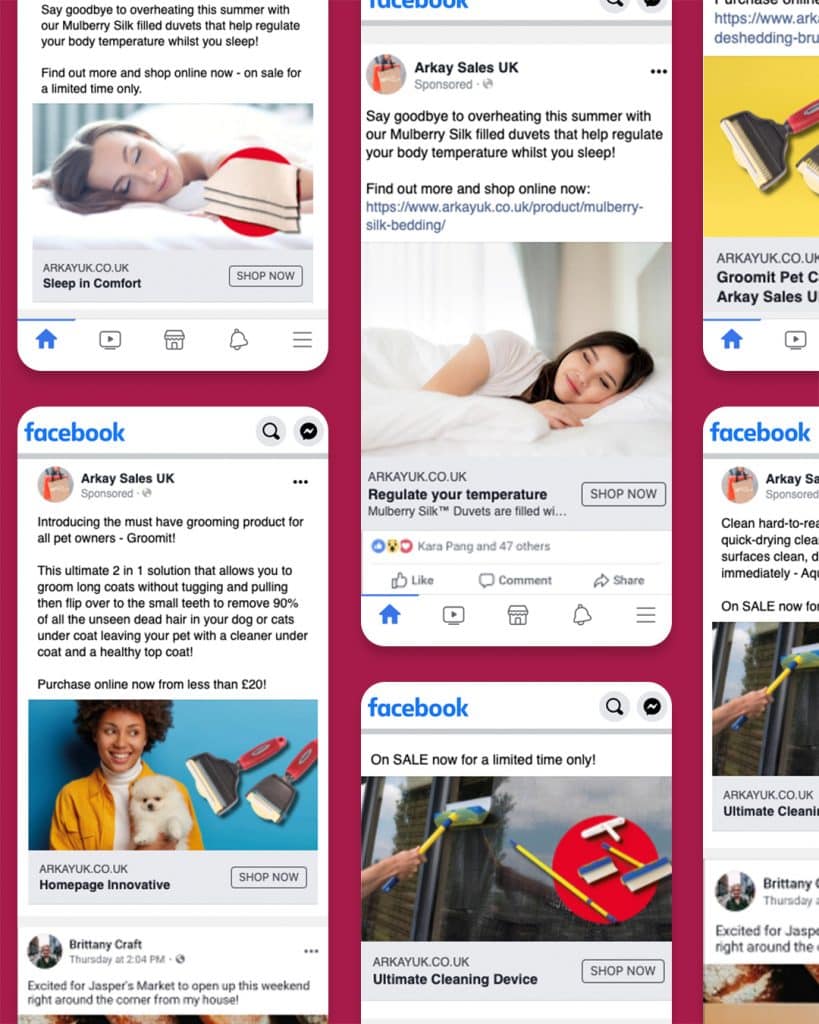 Social media marketing
Management of social media profiles to raise your brand awareness, establish a brand persona, and attract your ideal customer. The goal here is to establish your business in the mind of your customers, and build relationships with your ideal customer, NOT to generate lots of leads.
Social media advertising
Social media ads are more direct and usually target sales of particular products and services BUT they should be served to customers who have already interacted with your brand, so that  they have a degree of trust in your business.
How much does social media marketing cost?
Social media can be run in-house but it is time-consuming. A consistent presence on social media is a good investment and if you want to run social media ads then it is worth investing more money into it to ensure you have high-quality content to run for ads. The return from social marketing can be more vague than other forms of digital marketing;
Customers that hear about your business on social media might not get in touch for weeks or even months, and they may get in touch via a different contact point so it can be difficult to track the value of social media marketing.
Advantages of social media management
Can seriously broaden your audience
Free market research gained from using social media and identifying customer behaviour patterns
Directly interact with your customer base
Can be time-consuming because it involves a commitment to consistency
Disadvantages of Social media management
Social media isn't as "trustworthy" for professions such as architects, accountants etc.
Has a slower ROI
ROI can be more abstract and difficult to track
What kind of businesses can benefit from Social Media Marketing?
Social media marketing works best for businesses with visual interest and a well established brand.
You have a small business and want to build awareness
You want to create and grow your brand identity
Is SEO worth it for small businesses? (Search Engine Optimization)
SEO is another way to drive traffic to your website. It involves a range of methods with the goal of improving the ranking of your website on Google and other search engines. SEO is a great way of using the information and content you have and using it to match what search engines want to see. SEO is a long term growth strategy and should be treated and budgeted for in this way. SEO is one of the safest ROI a small business can make BUT, you need to think in terms of months, not weeks. Google is a large beast and the effects of SEO takes months to properly pay off, we typically advise you should start seeing results about 3 months in, but you should commit to 6 months of SEO at a time to properly get effective results.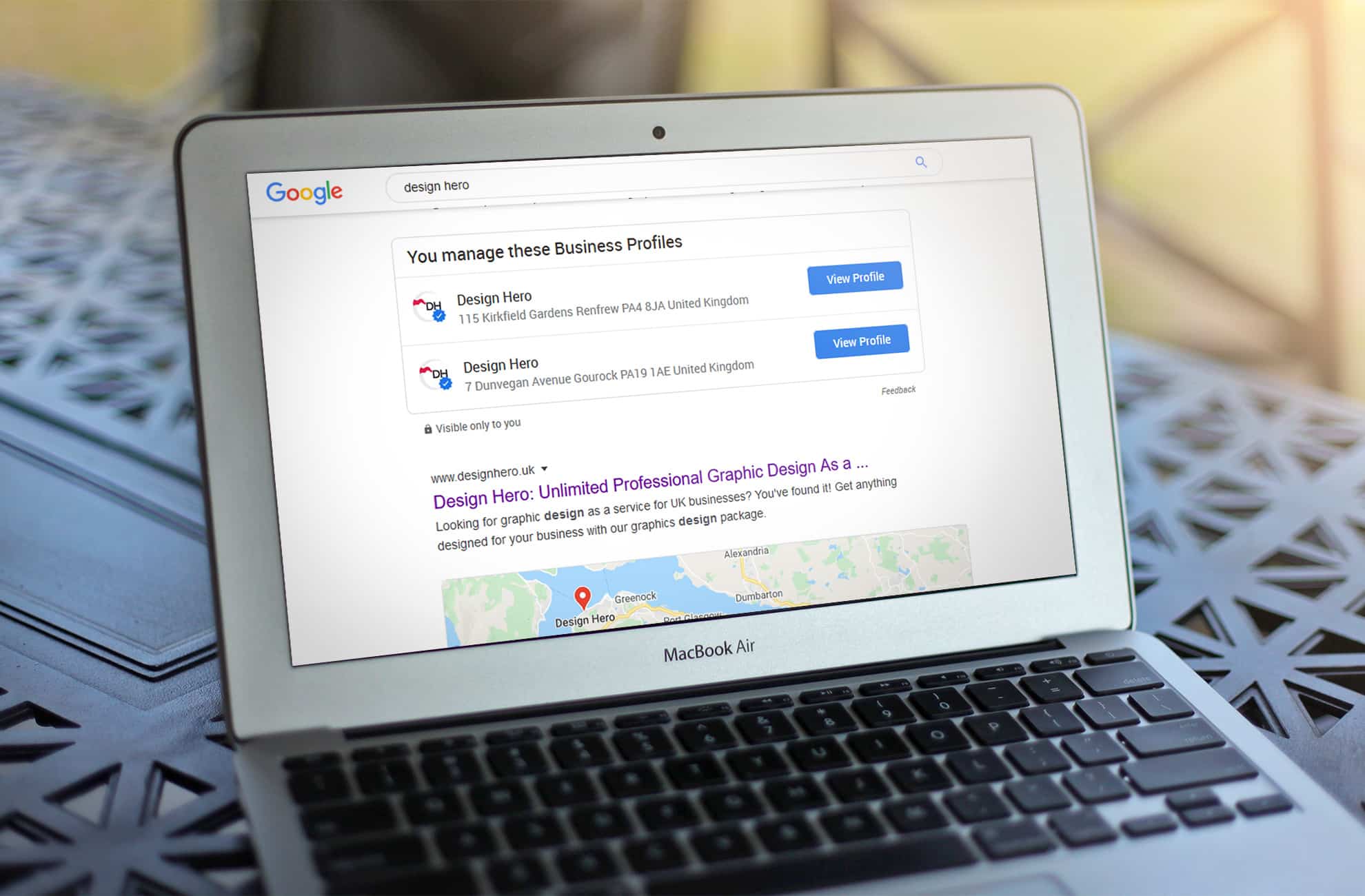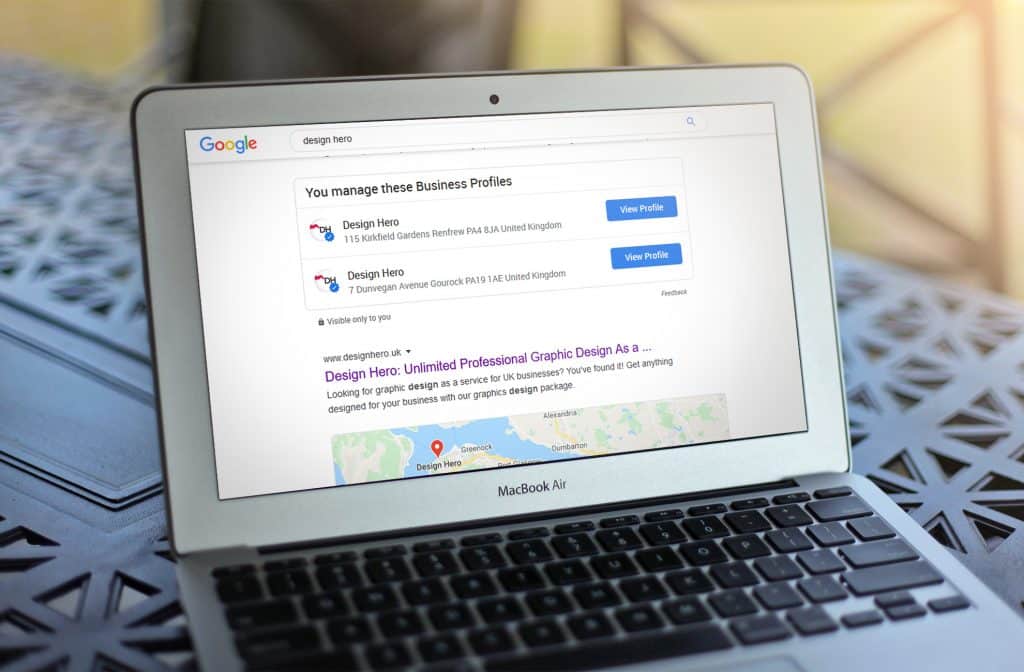 How much does SEO cost?
The cost of an SEO campaign in 2021 can vary from anywhere between £400 to £9000 per month. This is obviously dependent on business size and whether you use a larger SEO agency or a smaller scale consultant. At Design Hero we offer SEO specifically for small businesses and we only offer SEO budgets that we feel will offer ROI. If your budget is too low for monthly SEO then we will recommend a different method of digital marketing.
We also always recommend doing a double punch of SEO and PPC at the same time; PPC will bring quicker results in the short term, while SEO is a safer long term investment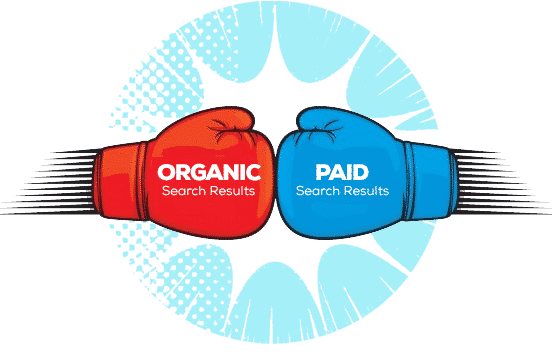 Advantages of SEO
I've already written in detail about the massive benefits of SEO for small businesses so I won't go into much detail here.
Brings in customers through organic searches and increases brand awareness
Creates a trustworthy experience for customers
It will benefit other marketing strategies
Disadvantages of SEO
SEO requires time and patience
results take  to 2-6 months for ROI
SEO requires long term commitment, not a start and stop approach.
Businesses that SEO works well for:
Exclusively online businesses
Multi-Location businesses
Professional services
Should I do Local SEO?
Local SEO is a valuable investment if you have a brick and mortar shop or offer a service in a localised area. This will be money well spent if you have a business or service people are most likely to search for as and when they need it.
How much does Local SEO cost?
It is normal to budget anywhere from £200 upwards for a local SEO campaign. Google maps optimization can definitely be done for free in-house, or if you're too busy managed for you for a nominal fee. The cost of local SEO will be calculated based on your location, your competition and your businesses needs.
Advantages of Local SEO:
 Stay competitive with other local businesses
Gain visibility online
Can be free to set up your Google My Business profile.
Businesses that Local SEO works well for:
Anywhere with a local address or a brick and mortar shop
Shops
Post office
Showrooms
Sales suites
Bars / pubs
Restaurants / cafes/ coffee houses
Working out a digital marketing budget plan
There is no golden rule! You may choose to focus on one stream of marketing or perhaps two or three. Deciding on what best suits your business and budget is key.
NOTE: it is always useful to have multiple streams of marketing if possible. The more people know about your business the better.
Don't forget to do face to face networking and other forms of "traditional" marketing too, all of which add to your pool of leads. Some of the effects may even not directly be leads but rather general awareness that leads to more enquiries later down the line.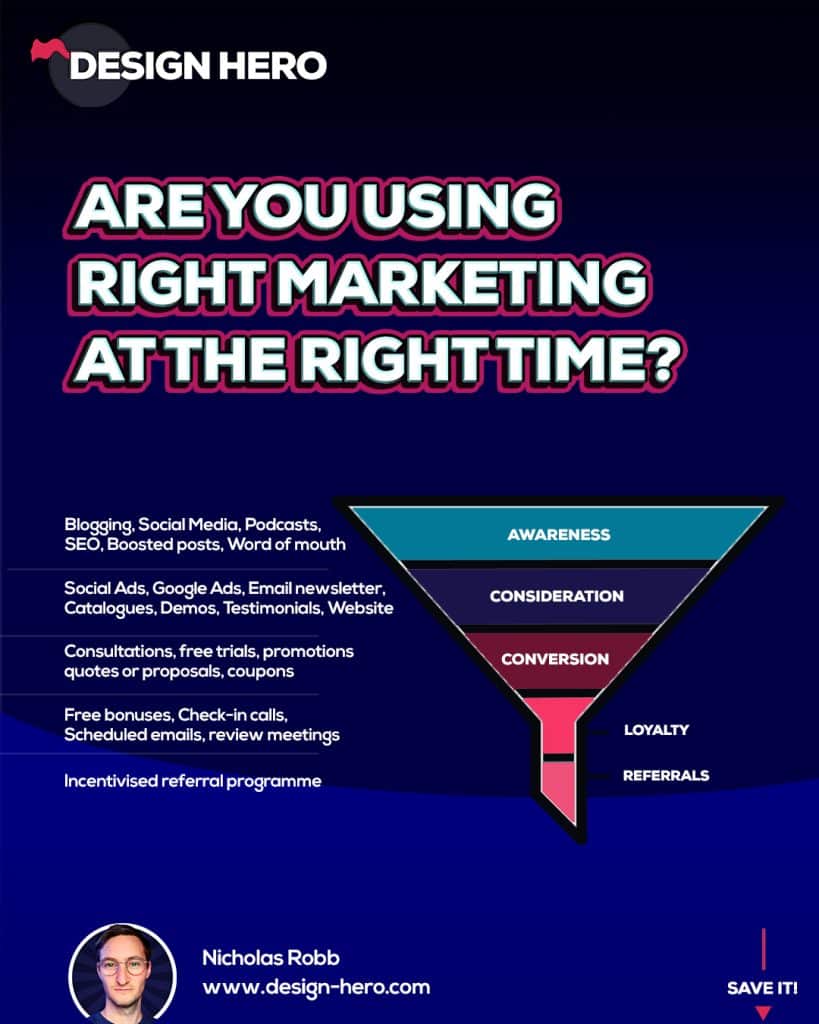 So how much do companies spend on digital marketing?
It's difficult to provide a complete guide for marketing when so much of it is down to the individual details of your business but hopefully these pointers have given you more direction and a clearer understanding of what will work for your business.
Still confused about which method of digital marketing you should use? Feel free to reach out for a chat and Design Hero will recommend the best strategy for your specific business!