Logo design and business cards for a beauty & fashion business
Talk about three trains at once:
On the back of working with School of Beauty and the Beauty Salon, this week I've also been working with another business in the fashion and beauty industry:
I've created a branding concept and matching business cards for Karine of BeNeu Aesthetics.
The brief didn't specify the target market demographic so I've created not just one, but three logo concepts and 3 sets of matching business cards I may need some help deciding between the three!
Beauty Salon Logo Concept A
This concept is aimed at a high-end market with cutting edge typography-based vogue styling to attract a higher price point. This logo would look right at home in a trendy Merchant City Hair salon in Glasgow.
It's a typography-based logo with a modern geometric font. I've used a slash motif commonly found in high fashion brands to associate your brand with that culture. It also joins the two parts of the business name. I've used a handwritten font for the subtitle "by Karen" to contrast and soften the harsh diagonal slash.
As you can see from the images attached this logo will work well with generous whitespace, but will also work in black and white, on photography and colour backgrounds.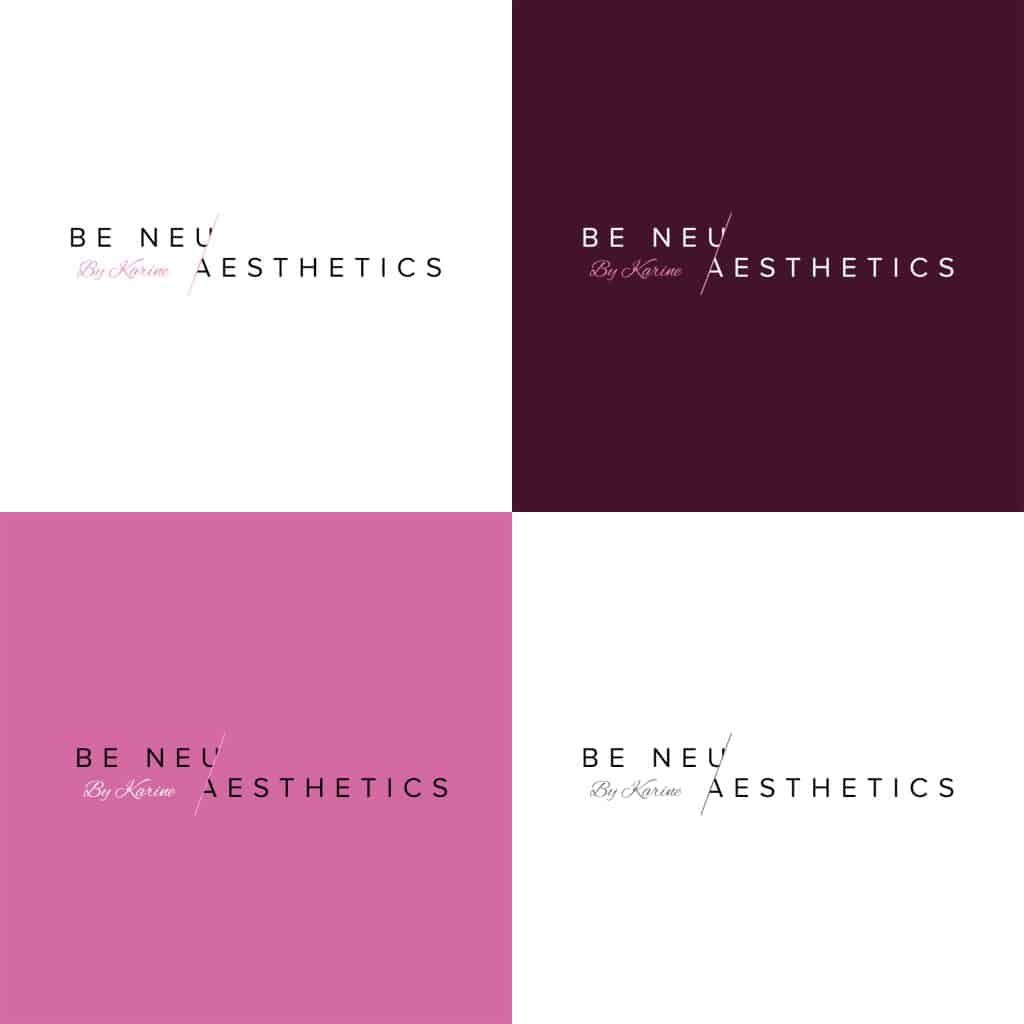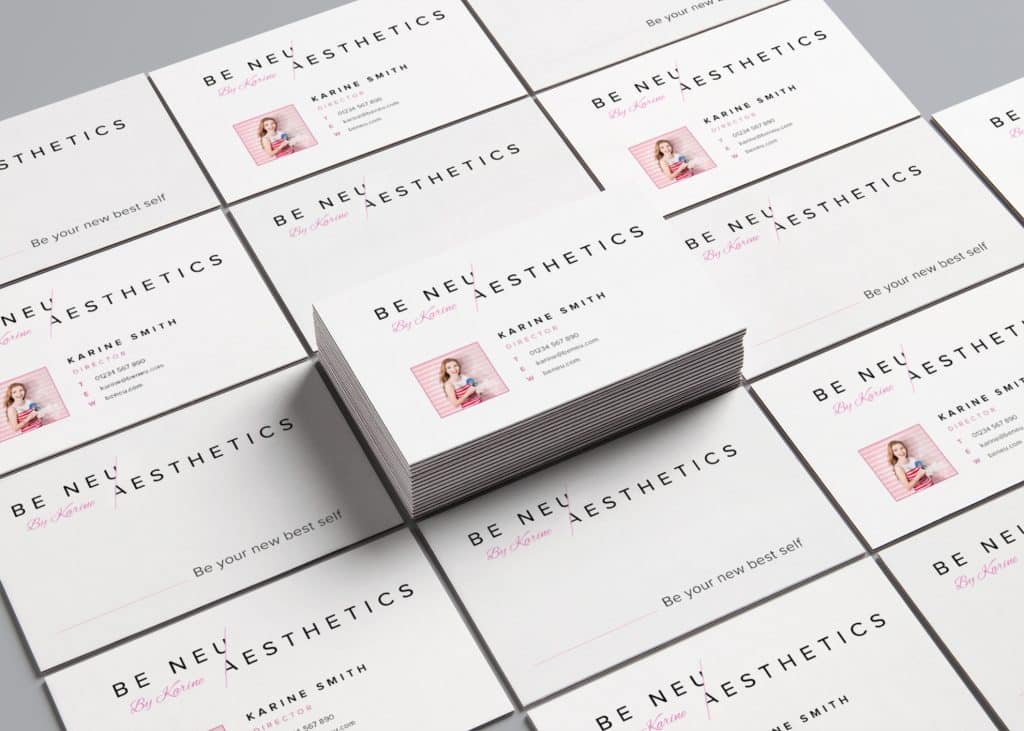 Beauty Salon Logo Concept B
This concept is aimed at a casual market with an approachable, amiable personality.
This business would be best suited to a lower pricing point, such as home beauty appointments or a small one to one nail treatment appointments.
The logomark is a stylized B in the form of a heart, to signify your customers loving their new look!
I've selected a friendly but stylish slab font which is a bit more friendly than a lot of the competition out there.
This logo has plenty of potential for nice visual themes to flesh out the brand such as the barbershop style echo rings seen on the business cards.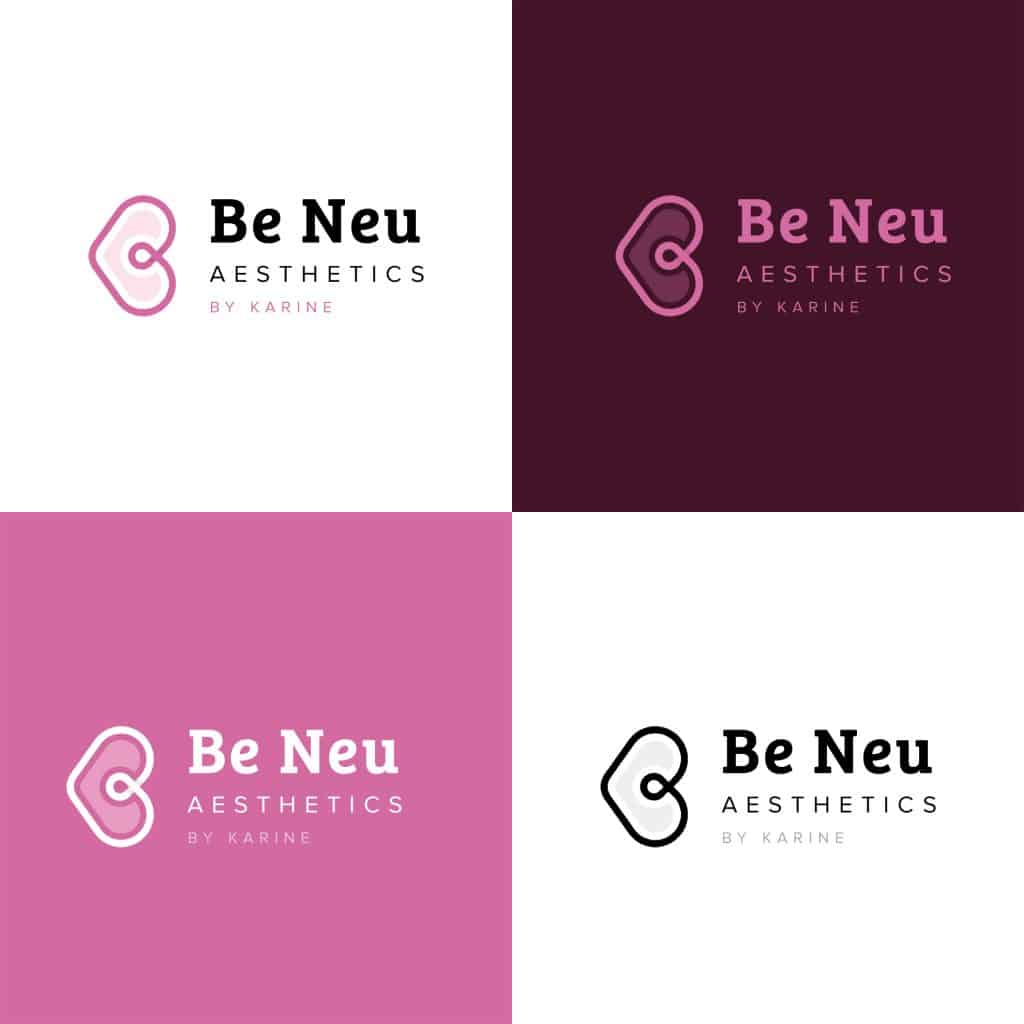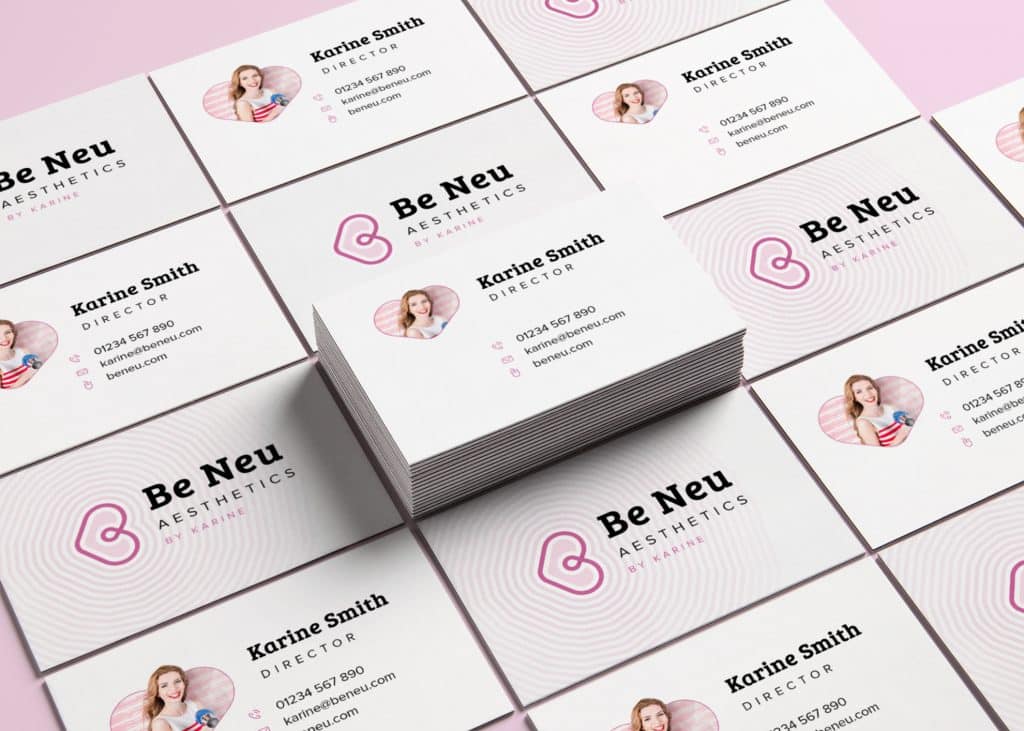 Beauty Salon Logo Concept C
This concept is a halfway house somewhere between the two. You might find this kind of branding best suited to a trendy, quirky beauty salon in the West End of Glasgow.
The "By Karine" subtitle suggests you have significant background and authority in your business subject so for this concept I've used your signature as the emblem and your own personal trust signal to customers.
I've also used the signature as a mask, and added subtle imagery behind it. It's very subtle and quite abstract but I've used warm shapes and colours to suggest some kind of activity happening behind the logo. The idea is to replicate the kind of buzz and activity you might see inside your salon!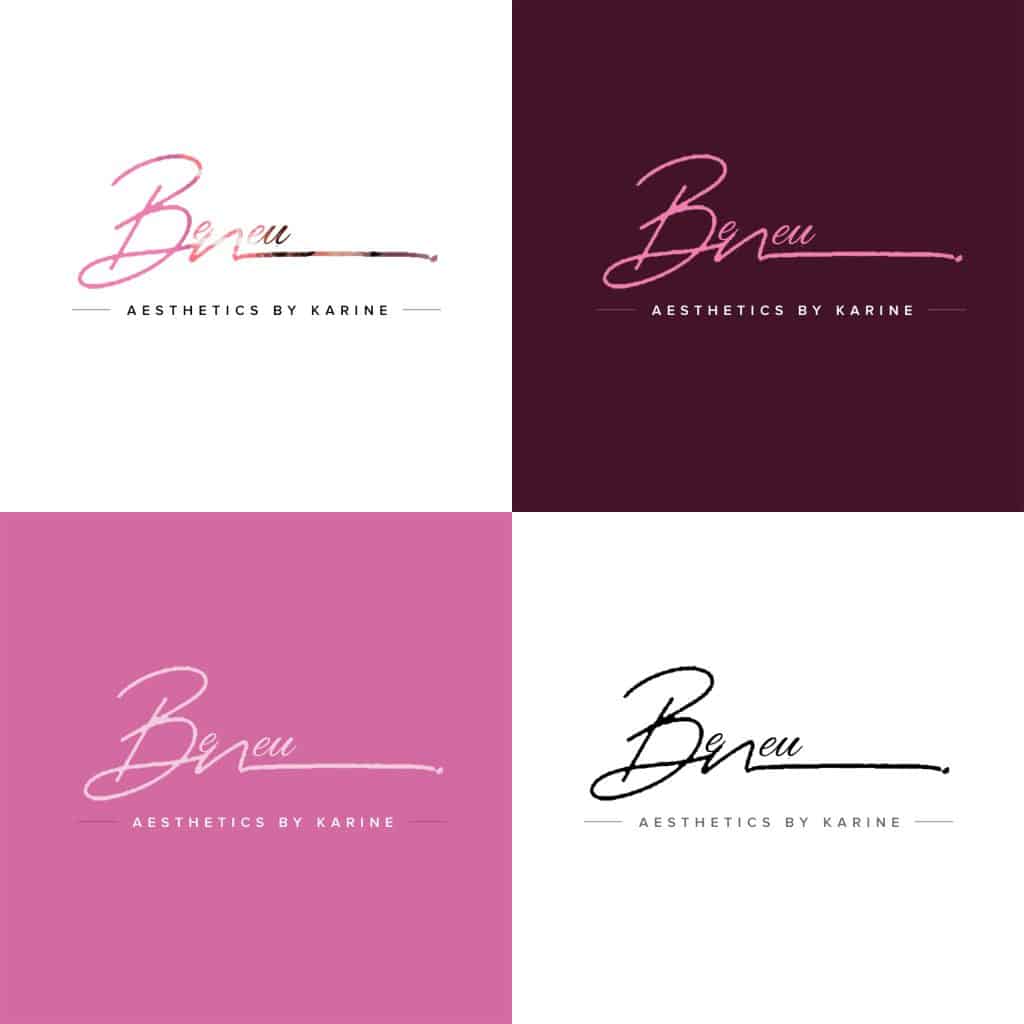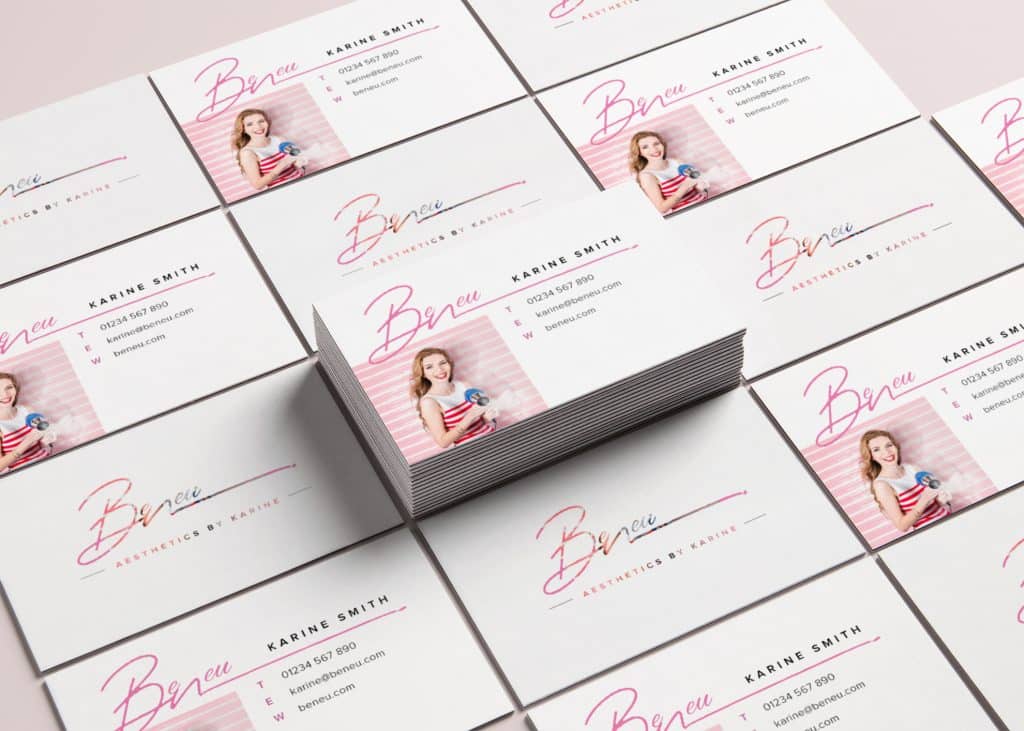 And there you have it!
Three concept brands for a beauty and fashion business in Glasgow. I'd love to hear some thoughts from the community!
Are you thinking of developing a brand for your own business?
Here's some things to think about…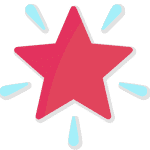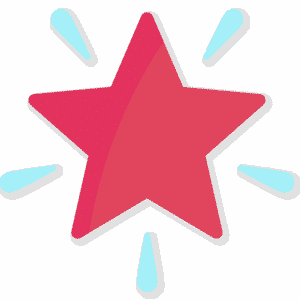 How to create a logo for fashion and Beauty Businesses.
These concepts certainly give a starting point for a new logo for the business and I think they are looking great; any one of these would stand out on the high street. But a logo is more than just a pretty picture;
Your logo should instantly convey who your business is and what it does to your customers.
It's vital that your logo appeals directly to your customer which is why at Design Hero, I always design a number of concepts for my clients to choose from!
Your logo is an important piece of the branding jigsaw.
There are some things you might not have considered when it comes to your business logo: your brand is far more than just your logo.
Imagine one person represented your business.

Your logo is the tie they wear to work.

But have you considered the rest of the outfit?

If not, you're going to work naked!
Your brand consists of many elements. When done correctly, your brand should tell your customers:
What you do
Your business personality
Your business values
Your target market
At Design Hero I carefully consider your whole business when designing a brand:
What you do
Your business personality
Your business values
Your target market
I  love creating killer brands which will take your business to the next level and crush your competition!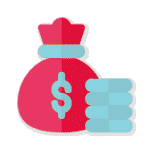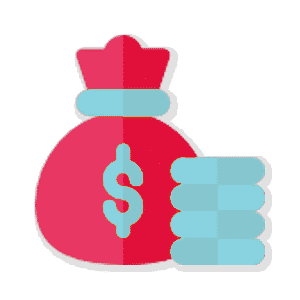 How much will all this branding cost?
How much budget you will need depends on a few things:
The size of the business
How much guidance you need
How many options you'd like to explore
How much budget do you to set aside for branding you ask?
With Design Hero Your branding budget is entirely within your control.
I am one of the only local designers offering a tiered branding quote.
This means I offer a range of branding packages, to allow my clients to choose the level of Design Hero's involvement. My advice:
Start on the cheapest package!
Need more concepts or want to make more revisions to your chosen concept?
It's no problem, you can simply upgrade your branding package at any time throughout the design process!
It's a simple, easy and flexible way to pay for branding.
The Design Hero Branding Process for Fashion and Beauty Businesses
🧪 Research
Every design begins with research. It forms the basis of every decision in the design process. I'll research your business, your customers and your market.
🧠 Brainstorm
The best concepts come to life on paper in sketches. I'll come up with a number of concepts, and ask you to feedback on them.
💡 Design
Your chosen concept will be refined and designed in a digital form.
✏️ Revise
The client is invited to get more hands-on and revise aspects of the design.
🎯 Refine
I'll take your chosen design forwards and prepare for a logo pack and brand identity guidelines.
🎁 Present
The final logo is issued in a logopack for a variety of uses, and the brand identity summarised in a nifty guide.
Get in touch if you'd like to find out more about my branding process.
How to create a brand for your business in the beauty industry
We've talked about what a brand is, how to build your brand elements, and how to establish your business brand.
Many of your brand touchpoints are 100% within your control!
For the rest, it's as simple as picking up the phone, or sending a message and Design Hero will help.
I can show you how to build a new brand or to grow your existing brand, just get in touch for a no obligation, Free quote.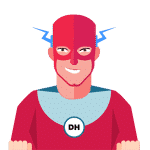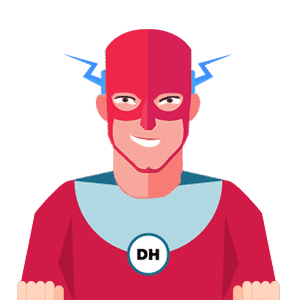 Want
FREE

marketing tips straight to your inbox?
Join a growing community of 700+ members who receive exclusive resources  to help you get the edge over your competition and supercharge your business success!
Free Downloads
Marketing Hacks
Quick Tips