Graphic Design for Local Events in Greenock, Inverclyde
I collaborated with prominent creatives in Inverclyde to draw inspiration, and also designed this poster to promote the event.
I also designed various versions for distribution on social media
The design of the final poster was heavily inspired by the premise of PechaKucha:
20 short slides of twenty seconds each.
It just so happens that we had the exact right number of letters in the title, so I ran with this to create 20 squares in bright colours with a typography-based poster.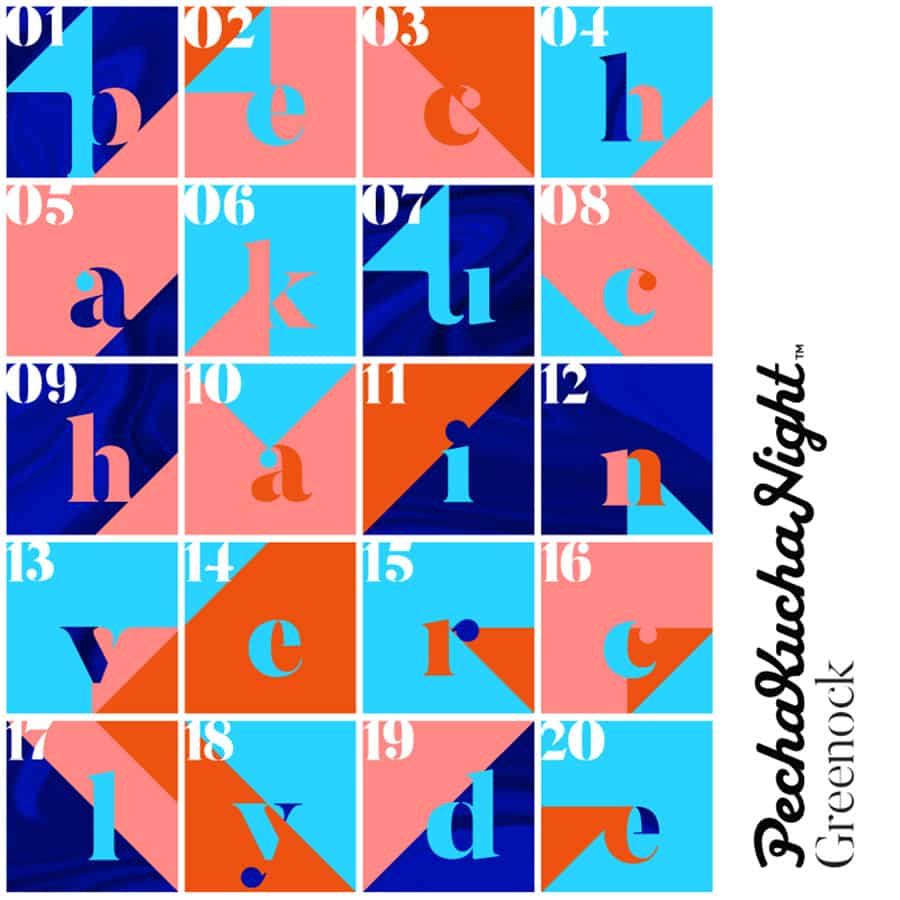 I reworked the posters in various formats for distribution on social media platforms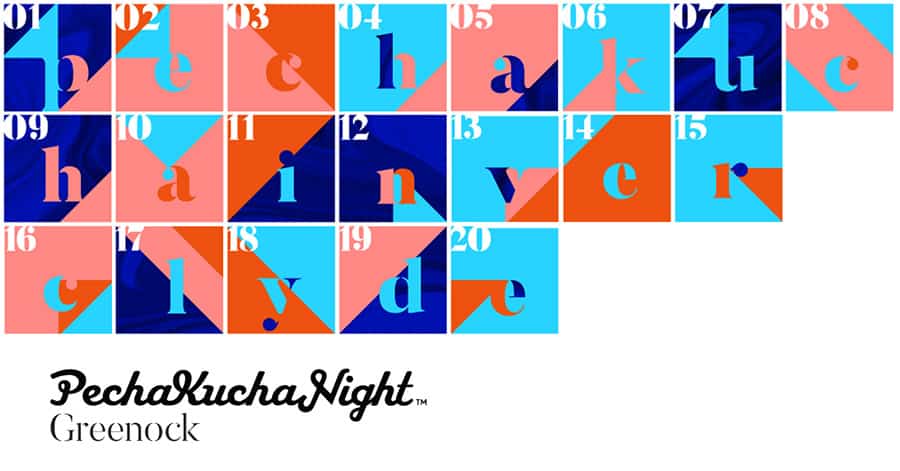 I reworked the posters in various formats for distribution on social media platforms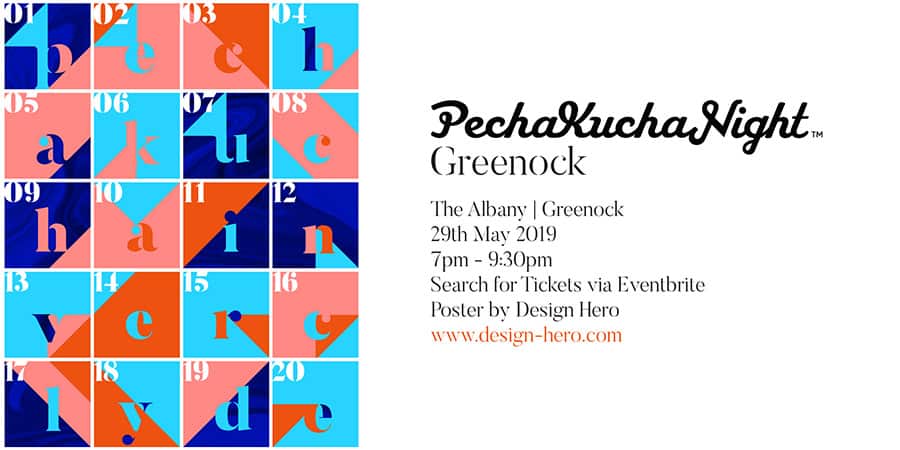 I reworked the posters in various formats for distribution on social media platforms