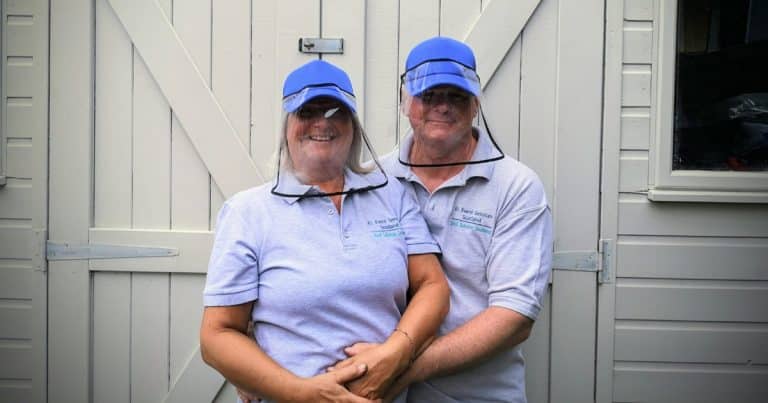 A COVID-19 Customer Case Study
I recently helped Graeme and Karen at Shell Scheme Scotland to launch a new website for their business.
The website is a fantastic showcase of a website for the events industry, and Shell Scheme Scotland's unique approach to events set up and equipment hire for exhibitions across the UK.
But I'm not here to talk about the website.
I want to talk about the one thing that Graeme and Karen are doing on their website that their competitors aren't:
Rather than simply selling their services, they are providing their customers with valuable information about how the COVID-19 crisis is affecting the events industry, and providing solutions on how to deal with it.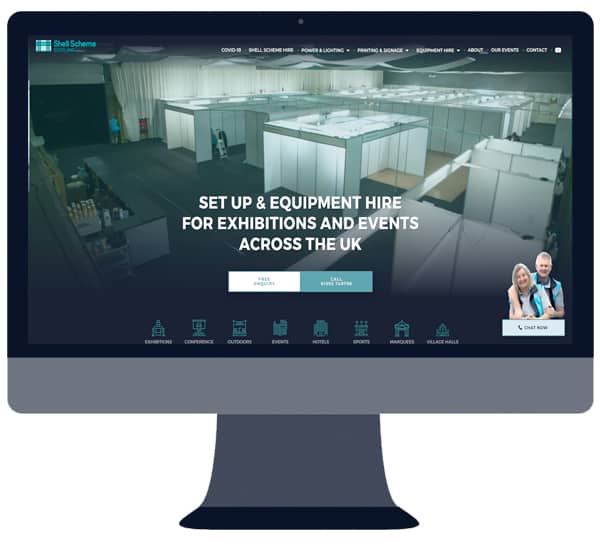 Keeping your website up to date during COVID-19
I've already covered the benefits of keeping your website up to date.
This is especially important during lockdown.
If you're anything like me, your stuck at home during lockdown trying to catch up on your marketing for your business.
You've probably noticed your internet is slow. There's a good reason for this:
Everyone is in the same boat; Your customers are sitting at home, browsing online more than ever.
So many people are online it's overloading the internet service provider's bandwidth!
👁️ You have your customer's attention during lockdown, now is the time to show your business's worth and say something useful.
It's the perfect time to update your website, and keep your customers informed about your industry during the COVID-19 crisis.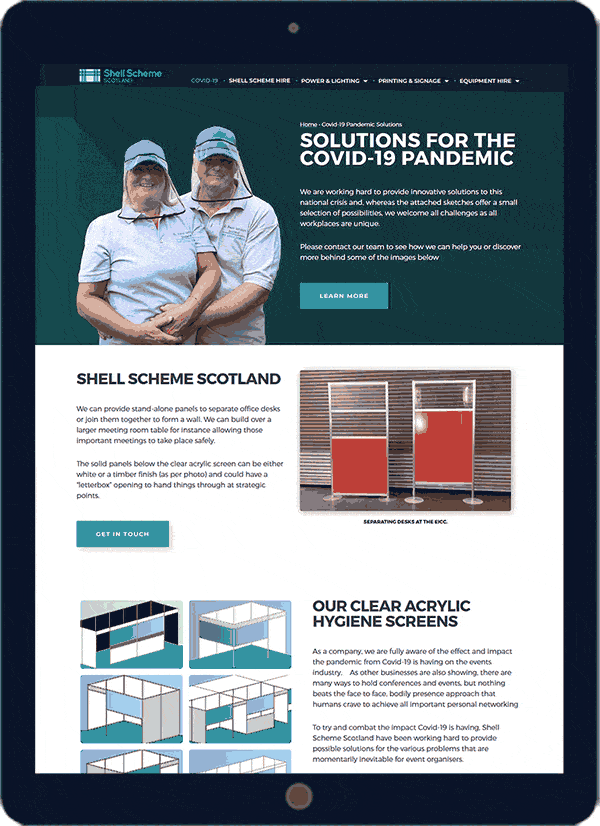 Provide real value to your customers during lockdown.
Many business owners are creating a simple message on their front page to keep their customers informed of their opening situation.
This is a good move, but it doesn't go far enough.
🥇 If you want to win loyal customers over you need to set yourself apart from the competition and go the extra mile.
A dedicated page for your business's response to COVID-19 can be a reassurance to your customers, as well as a source of valuable information on your chosen industry, that will keep customers returning to your website, and your business, long after lockdown.
You can see from the Analytics that their COVID-19 page is currently one of the most visited pages on their website, despite only launching a week ago: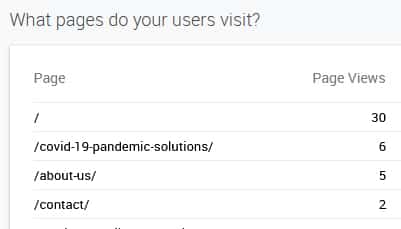 An example of how to do COVID-19 pages right
Shell Scheme Scotland is an example of how business can deal with COVID-19 the right way, and gain loyal customers despite doors being closed for new customers until after lockdown:
Graeme and Karen have provided real value to their customers with a dedicated page with solutions for the COVID-19 crisis specifically tailored to their target customer in the events industry
To highlight this page on their website I created a popup which appears to new visitors to the website directing them to info on the COVID-19 page.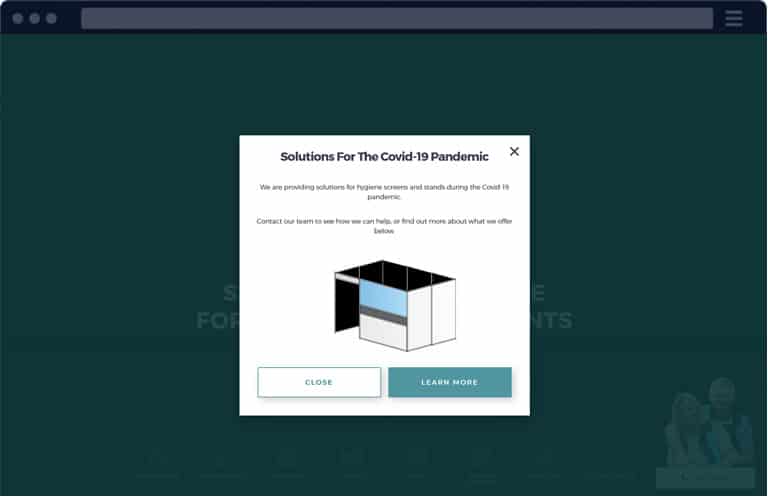 They are advertising their custom-built COVID-19 hygiene screens, and also reassure their customers by showing the masks and protective equipment they use during the coronavirus crisis.
A page like this is enough to reassure their clients that business will carry on soon, and encourages them to return to Shell Scheme Scotland once the lockdown eases.
Engaging your customers and build loyalty for after lockdown
In summary:
The business landscape is going to look very different after lockdown. The way customers interact with your business will be changed forever as we move into an age where customers are accustomed to working online, digital distancing and virtual interaction.
👇 These guys understand what their competitors have missed: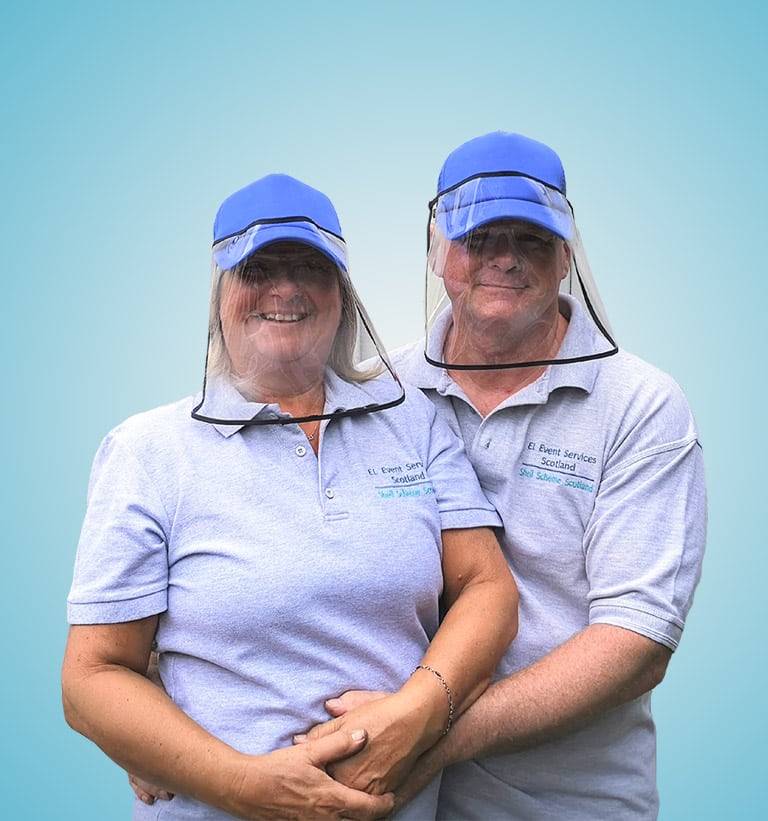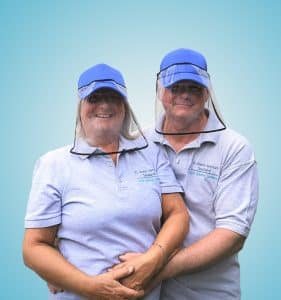 It's important to keep customers interacting with your business during lockdown to keep them coming back when the COVID-19 crisis has passed.
Take inspiration from Graeme and Karen's innovative business solutions to the COVID-19 crisis:
Keep your customers engaged by providing industry-specific information on the current COVID-19 crisis for your customers on your website.
Start planning your marketing now to make sure your business emerges ready to deal with the brave new world!
Get in touch if you'd like to discuss an idea to market your business during corona virus and beyond.