Are Airbnb and Booking.com fees eating into your rental profits?
Take control of your serviced accommodation business and start taking property bookings online without booking platform fees taking a chunk of your rental income. Read on to find out how…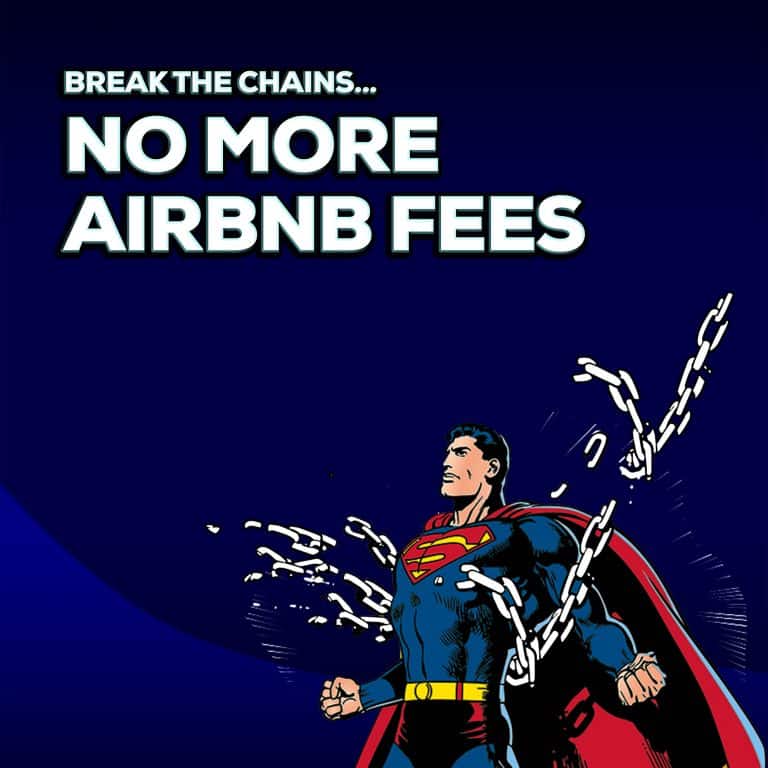 How to create your own online booking system
The Scottish staycation market has gone from tumbleweeds to goldrush in the last few months. It's an industry that's continued to grow and thrive, even through a pandemic. One thing we've noticed from our many clients in the serviced accommodation sector is an increased demand to break free from booking platforms altogether, such as Airbnb and Booking.com, to cut costs and increase profits.
Platforms such as Airbnb and Booking.com have gradually begun to dominate the holiday rental market over recent years, but for serviced accommodation property managers and landlords, this means taking an INSANE cut out of their rental profits in the U.K.
In fact, if your holiday property is listed on Airbnb, did you know they can STILL reach their hand into your pocket and draw their cut of the earnings, even for bookings that were made OFF airbnb.com? 🤯
Cut out the middle man with your own online booking app
Whether you're a serviced accommodation property owner or a rent-to-rent serviced accommodation business, you'll understand the importance of getting your numbers right when it comes to property investment. And, at a time when the property market is more uncertain than ever, can you really afford to be taking such big hits from your rental income?
Airbnb's market share has rocketed in the last ten years, meaning that's £££ on 20% of every booking in the UK!
How mad is that? Frankly, I was stunned by this. Talk about a monopoly!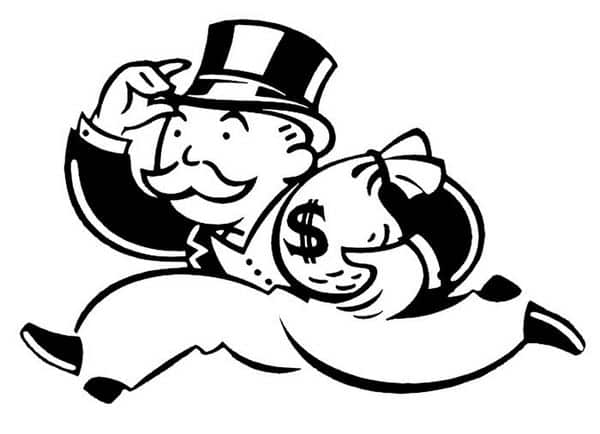 So, what's the solution?
Break free of Airbnb, Booking.com and the alike, and build your own booking system!
The obvious concern for holiday home investors to not use a booking platform such as Airbnb, is not securing enough traffic to the site, and therefore not taking enough bookings. Those in the business will understand that a certain capacity needs to be met in order to cash flow nicely and be profitable. However, this is precisely how Airbnb can justify taking such huge cuts for themselves – they know that serviced accommodation landlords rely on taking a high number of bookings each month, and so they quite happily take their (rather large) piece of the pie, and gobble it up!
Airbnb and the alike get away with charging so much because they own such a large portion of the holiday rental search traffic on airbnb.com.
But, at a time when the staycation market has such high search volumes, it's the ideal opportunity to take advantage of the booming market and nab some of that traffic for yourself.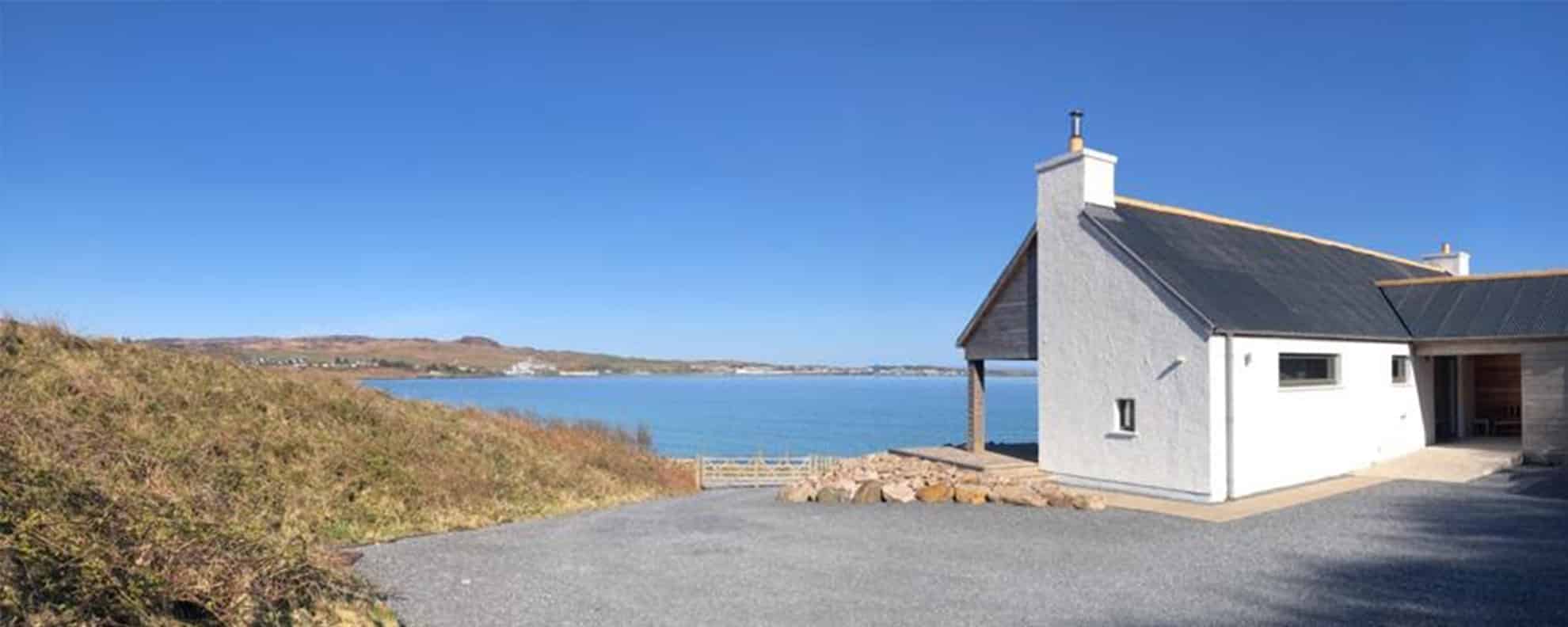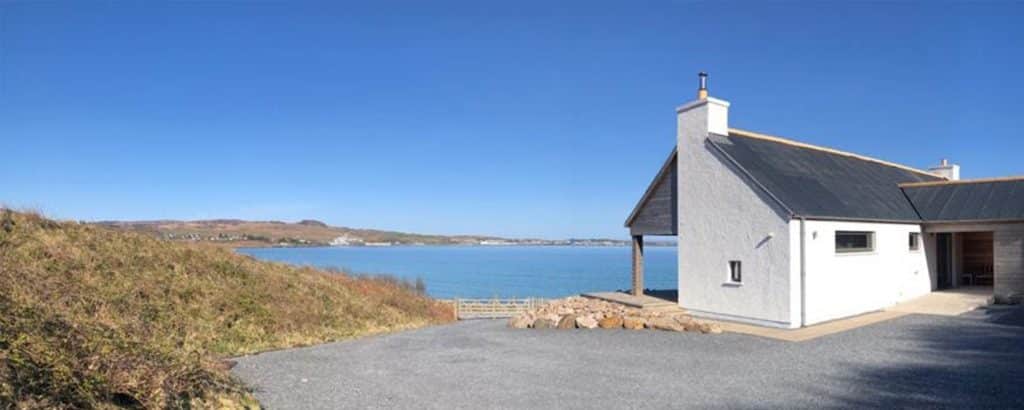 We've developed a booking system that we use on all our booking websites to help serviced accommodation businesses get up and running on their own, without the burden of giving up 20% of their profits for Airbnb fees!
Design Hero has had many enquiries for holiday booking websites and we're more than happy to help Scotland's staycation market bounce back after COVID-19.
Our latest project takes us back to Islay, where we've worked on other holiday rental brands before.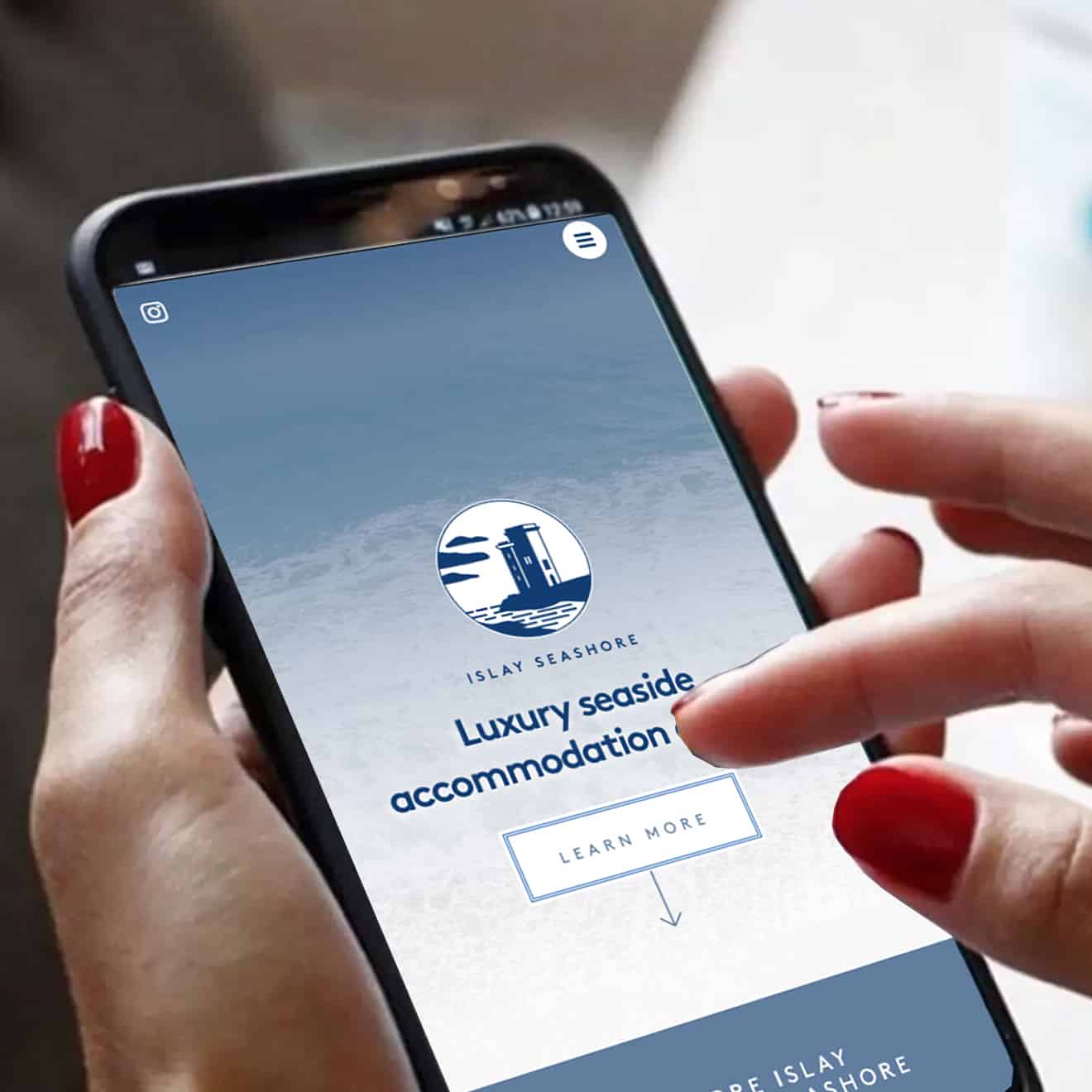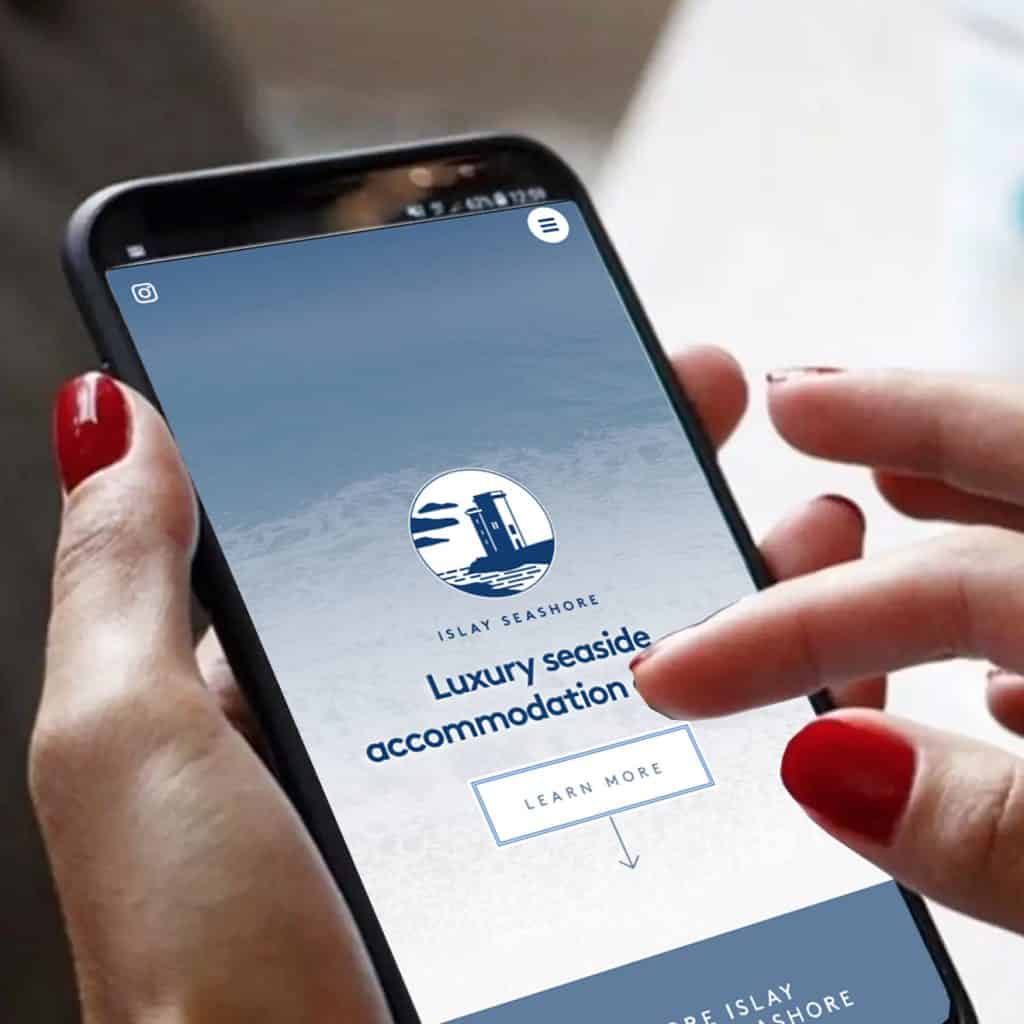 The new booking website for Islay Seashore not only looks stunning, but helped the owners book their property back to back, and increase profits by 20%.
The new online appointment booking system for Islay Seashore
The new online appointment booking system for Islay Seashore is built with a powerful online booking system to help Lucy's business break away from the shackles of Airbnb and other booking platforms.
She can now take online bookings, take and manage bookings through the website, and best of all, her admin is handled completely through the website, with a custom backend to handle:
Online holiday bookings
Online synced booking calendar
Online payments
Booking cancellations
Automated Emails
Automated payment balance requests
Payment deposits
Seasonal Pricing
Booking Cancellations
Complex Booking rules
And More…
How do I create a free online booking system?
Airbnb has been double-dipping into both ends of the payment – they take service fees from the guests, and they also take a commission from the property owner or rent-to-SA manager.
This means that hosts have to either accept that they will make a much lower margin of profit on their serviced accommodation bookings, or they'll have to increase their prices, which could potentially put off future bookings (and is not always the ideal solution in such a competitive industry).
Why does Airbnb take so much commission on holiday rental bookings?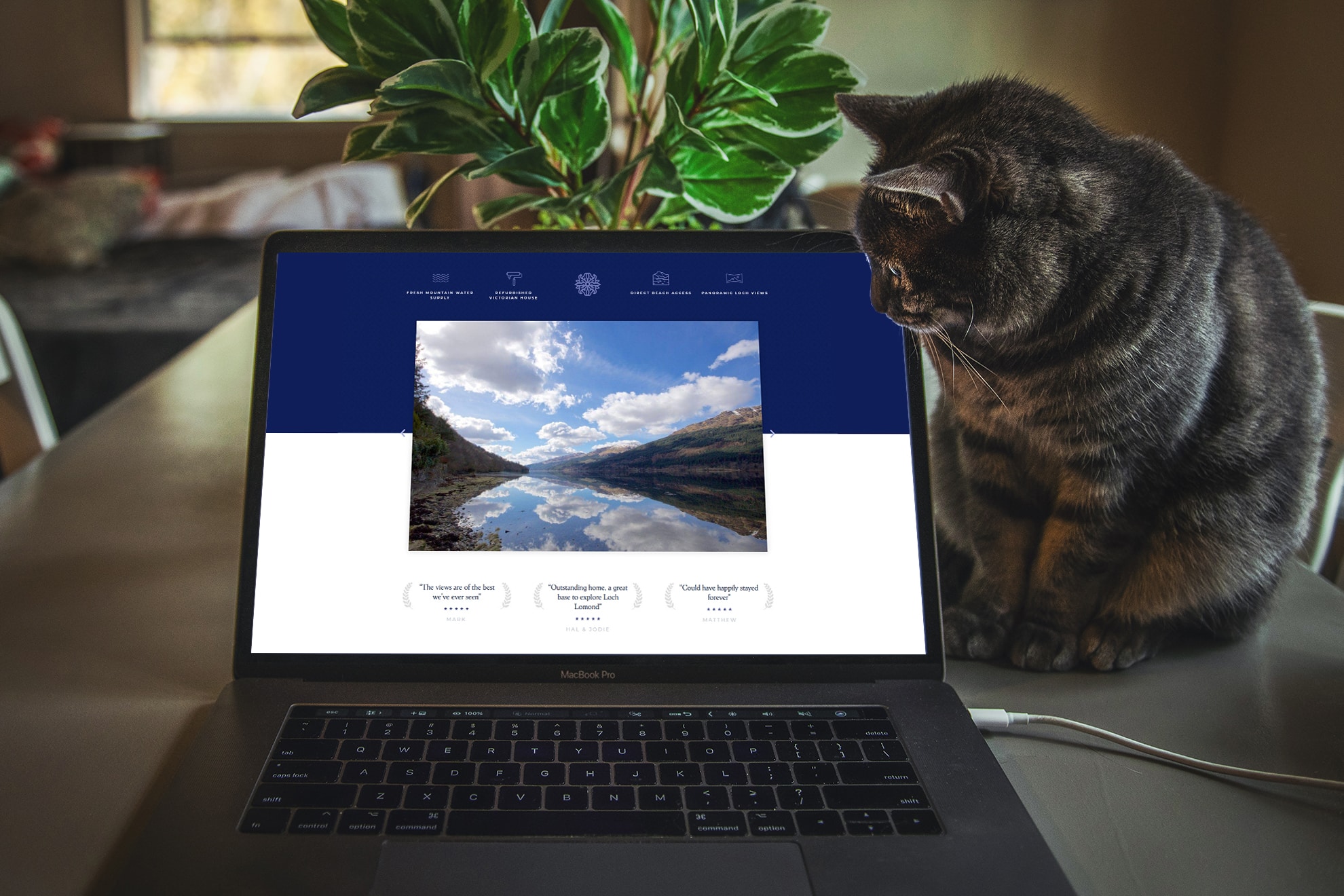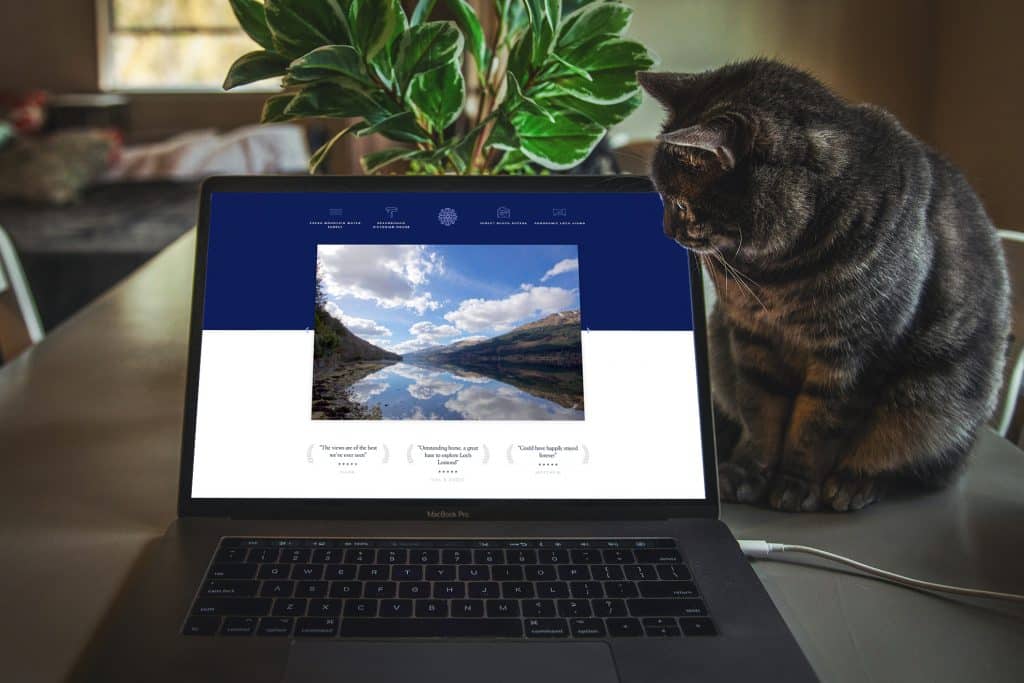 Airbnb have a monopoly on online booking systems for the holiday property rental market
This means that holiday property business owners have to list their property on Airbnb to get found online and to get enough bookings to meet capacity.
So how can Airbnb charge so much for online bookings?
Airbnb has a monopoly for serviced accommodation marketing in the UK. Airbnb.com ranks well for search traffic on Google.
In the past 10 years, they have dominated this niche. This means that if you wanted more bookings for your serviced accommodation business, you had to list your holiday rental property on airbnb.com to compete.
In return, they charge you for the listing. They have increased these fees dramatically in recent years. In fact, they have started double-dipping into both ends of the equation:
They now charge customers service fees and take a slice of profits as commission from the property business owner, too.
In fact, if your holiday property is listed on Airbnb, they can STILL reach their hand into your pocket and draw their cut of the earnings even for bookings that were made OFF the airbnb.com platform!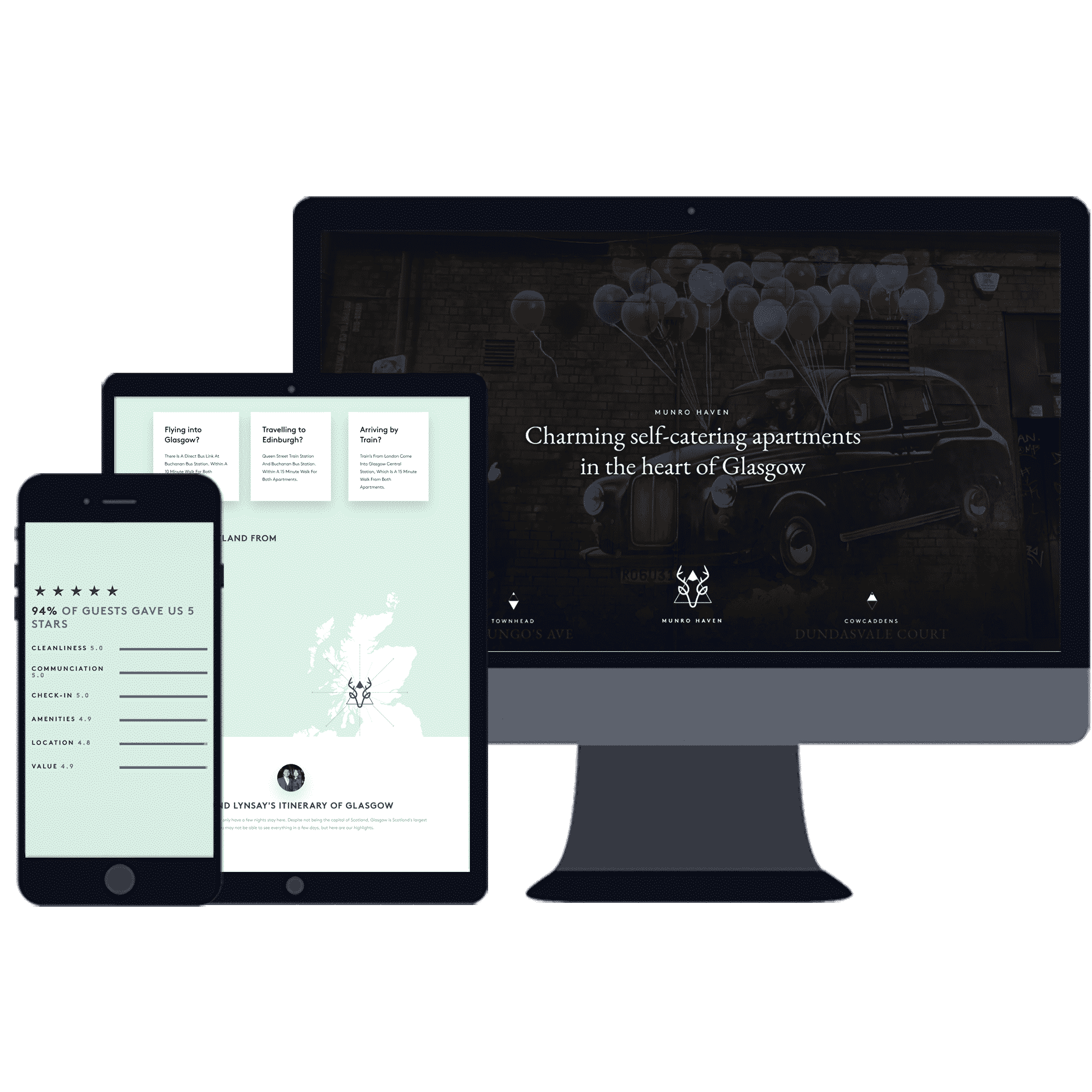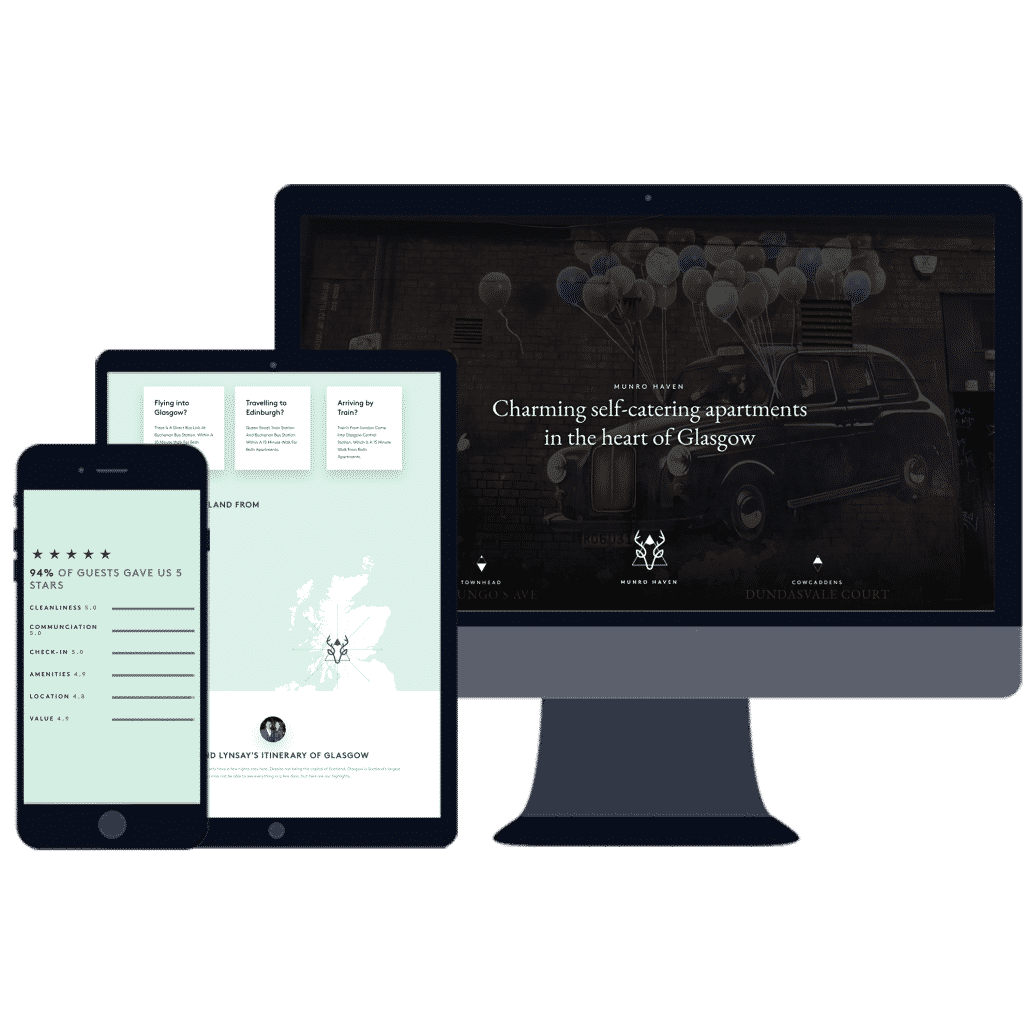 Why does Airbnb charge such high fees for online booking?
The simple answer is because they can.
Until recently, it has been difficult for small independent property rentals to compete with airbnb.com and other booking platforms. But with so much search volume in the staycation market, this is finally starting to change.
It's now possible to build your own independent booking platform online to take holiday rental bookings for your serviced accommodation business, and even process and take online payments through your own website.
You can eliminate AirBnB fees by owning and managing your own booking system.
You simply have to bolster your site traffic with social ads, social media marketing or Google ads to ensure enough traffic to fill your books.
The advantage of doing it this way is obvious; it's a bigger investment upfront, but no more Airbnb commission, ever!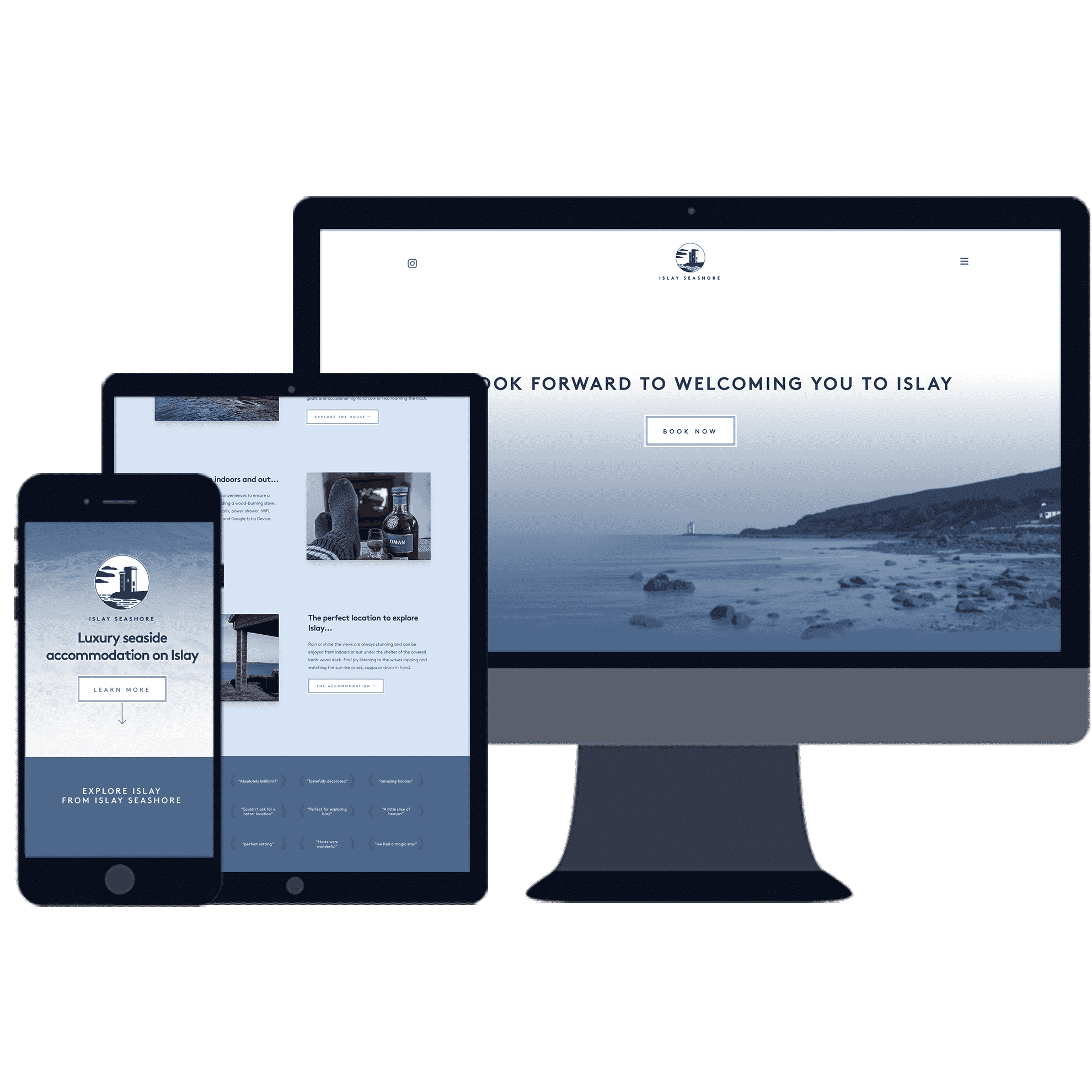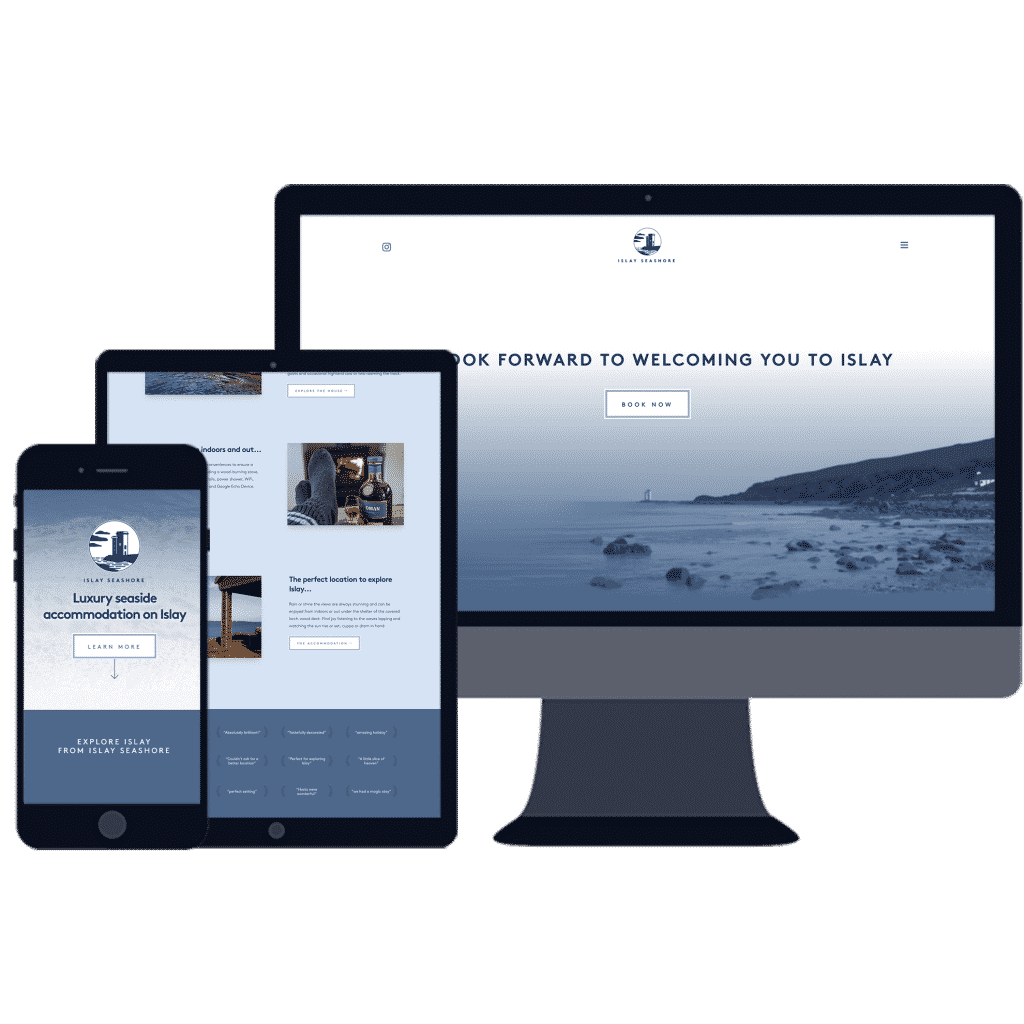 Avoid service fees on Airbnb with your own online booking system for small businesses
You could turn to one of their competitors with lower rates such as booking.com, however, by doing it this way, you'll be going from the frying pan into the fire, and still paying a commission on your rentals!
Alas, there's a better solution for property owners: invest in your own booking platform.
i.e. an online booking website where you can manage and process your own bookings, and your own payments, on your own terms.
Yes, it's possible, and you'll still be fully booked!
You don't need specialist booking software or 3rd party systems like online booking apps; the best online booking systems work seamlessly on your own website
Get the best online booking system on your own website
Are you ready to supercharge your serviced accommodation business and start cashing in on higher profits from your holiday rental business? At Design Hero, our web designers and developers understand both sides of the web design formula and can work on all aspects of your booking website. If you're seriously thinking about taking holiday rental bookings direct from your very own booking platform, we can help; just get in touch to discuss your website.