I explore interior spaces and give some tips for making the most of the space you have. We all have our favourite spots in the house, so here's a few of mine in my own home and what I've done to make the most out of the space and light.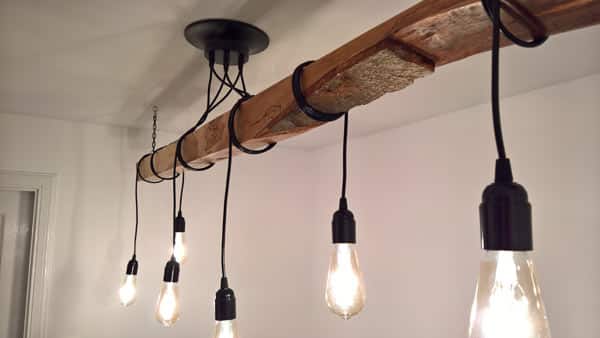 This post looks at how we've simulated the feel of natural light in the hall and stairwell, where it's hard to get any natural light. With no windows, I've created a bespoke hanging timber light fitting which enhances the sense of vertical space in the hall and uses soft glow bulbs to simulate natural sunlight.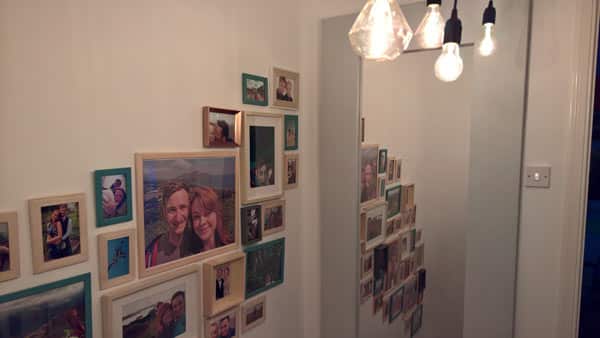 I used a beam of spalted beech wood to create a light fitting above the hall, with sun glow bulbs to create a nice sense of natural light in the hallway, and a large mirror to spread the light around the stairwell and upper hall. The picture frames spread upwards across the wall and help emphasize the sense of vertical scale when looking up the stairwell, and the reflection of these frames in the mirror enhances the horizontal scale of the room.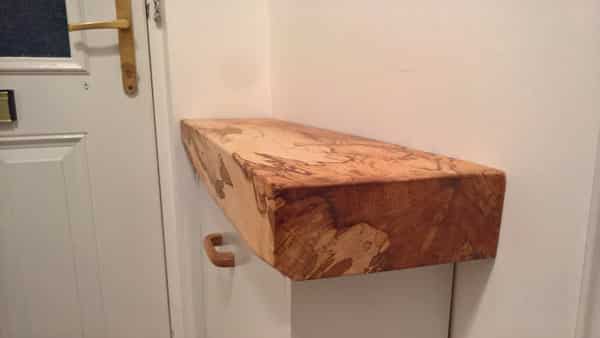 Another block of beech at the front door mounted to the top of a shoe store creates a nice plinth at the front door for keys and mail. Thanks to my Dad for the timber!