We all have our favourite spots in the house, so here's a few of mine in my own home and what I've done to make the most out of the space and light.
This post looks at another study which uses a band of paint wrapping the entire perimeter of the room. Furnishings, shelving and hanging elements intersect this band of paint to punch out decorations against the wall.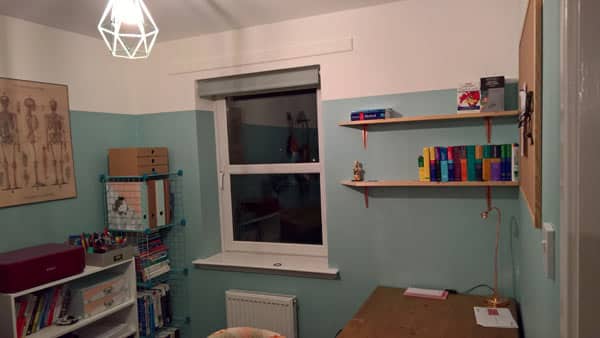 A minimalist colour palette of pale blues has been used to create a calming effect, and the cold colours enlarges the room visually. Simple corner shelves give some room for the storage of books and equipment while reducing clutter.