Want to increase sales enquiries for your business?
So you've launched your website, but it's a month later;
Your phone isn't ringing and you can't find the website on the first page of Google.
This means hardly anybody is visiting the site!
There's nothing more disheartening than investing time and money in your brand new website, and no one notices it's there.
You might have the Bentley of websites….
Your site might be slick and fast, but if your website doesn't have a solid conversion strategy you aren't winning any races
You need to reach the right people AND convert them into customers.
At Design Hero I use a unique two punch killer combo to turn customers into sales.
Improve your visibility, to increase website visitors.
Improve your conversion rate, to turn visitors into conversions.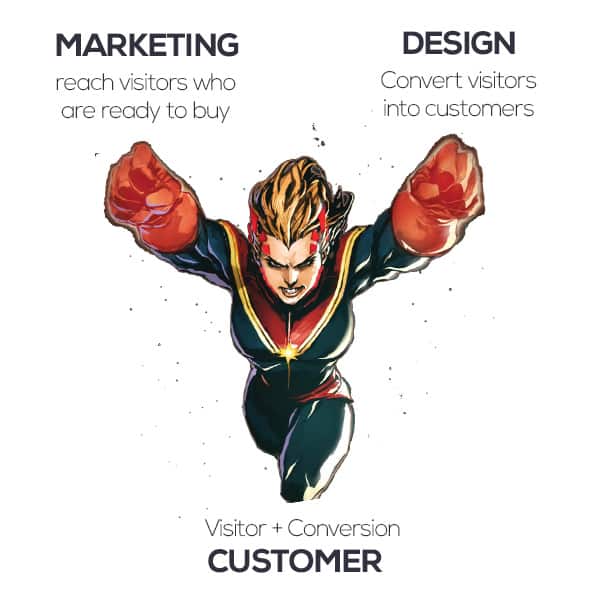 If you want to start getting new enquiries, get in touch with Design Hero to get the ball rolling.