Launch of new Dental Association Website
I'm thrilled to announce the launch of the Scottish Dental Association's new website has been a monumental success 🎉
I've been working with a number of dentists from the newly formed Scottish Dental Association to launch their website.
The project has been time critical as the group aim to respond immediately to recent action and announcements from the UK  government with regards to COVID-19.
Now there is a huge opportunity to reshape and evolve dental care in Scotland.
The SDA aim to unite the whole profession and present a collective front
The new website is a critical tool in their arsenal to:
👁️Raise awareness
👨‍👩‍👧‍👧 Gather support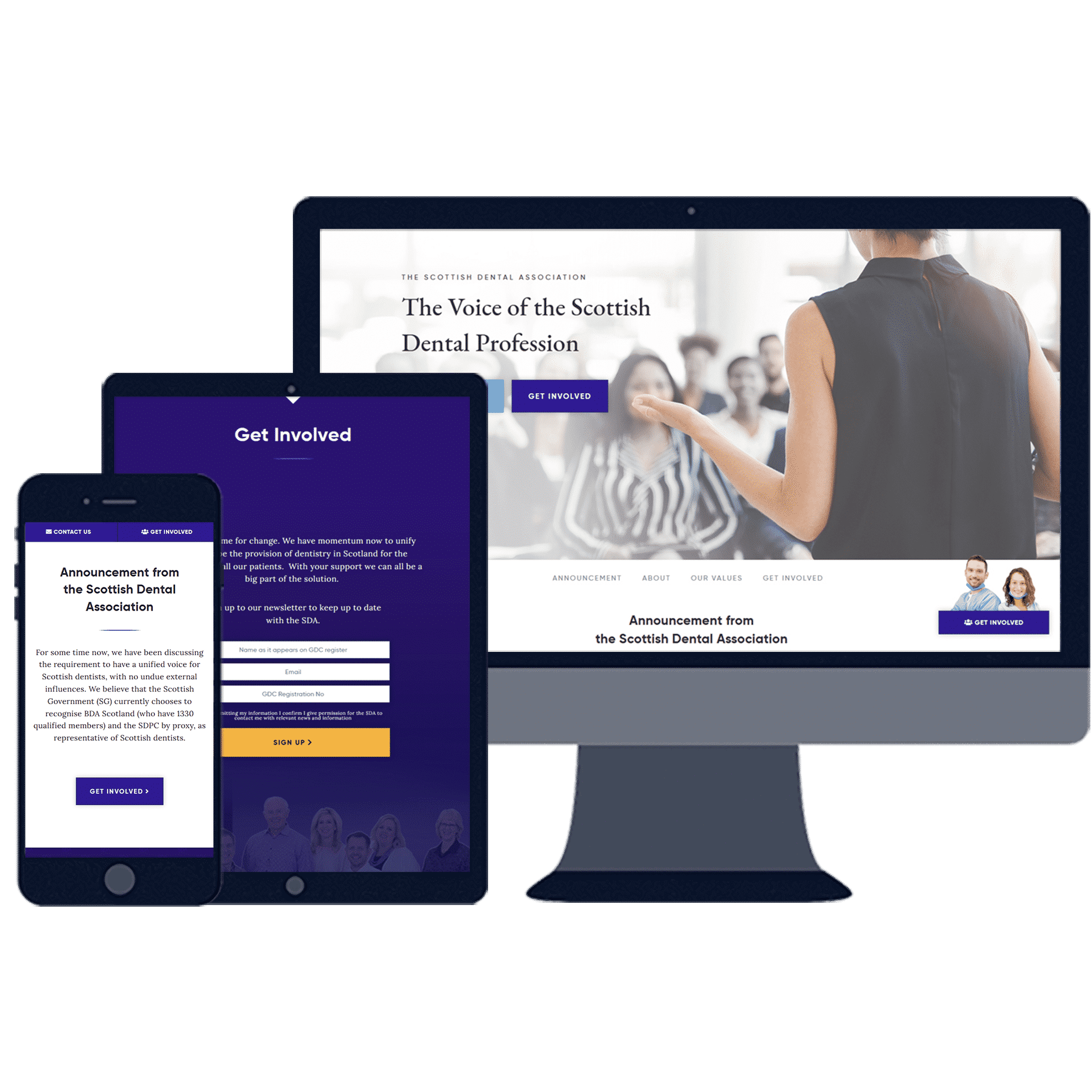 About The Scottish Dental Association website.
The new website is designed to raise awareness and gather support via Mailchimp integration, which the SDA will use to issue newsletters, inform their supporters and present critical issues to the public.
The website features a fully integrated Mailchimp form to collect subscribers and followers of the cause: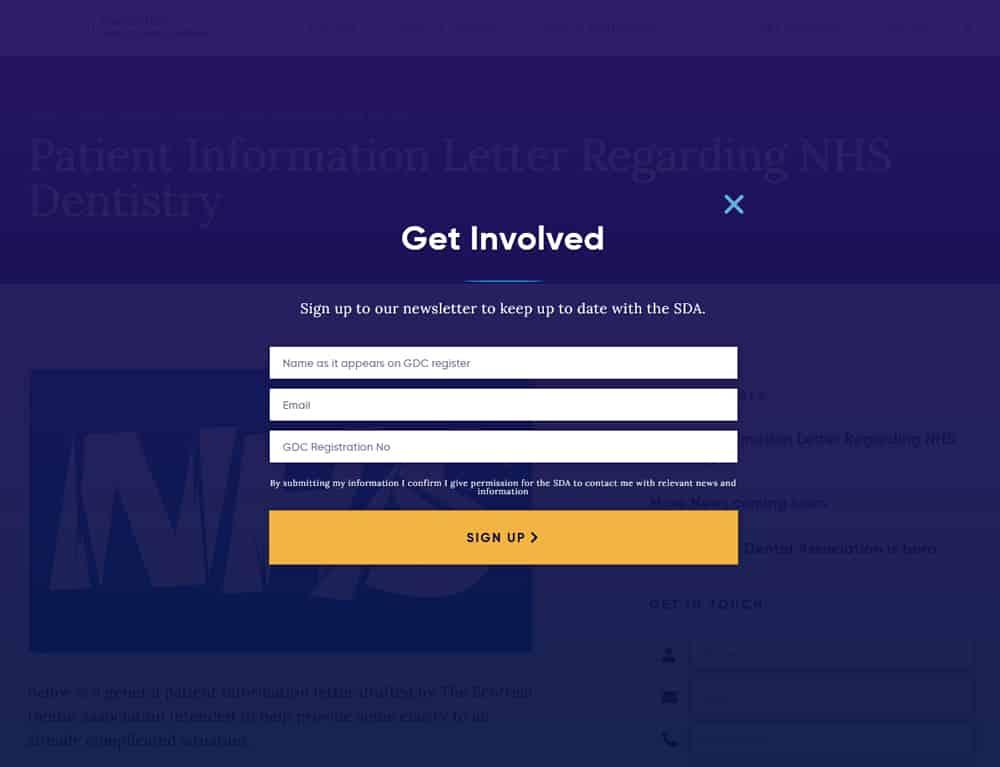 The new website launch is carefully timed and coordinated with a social campaign on Facebook.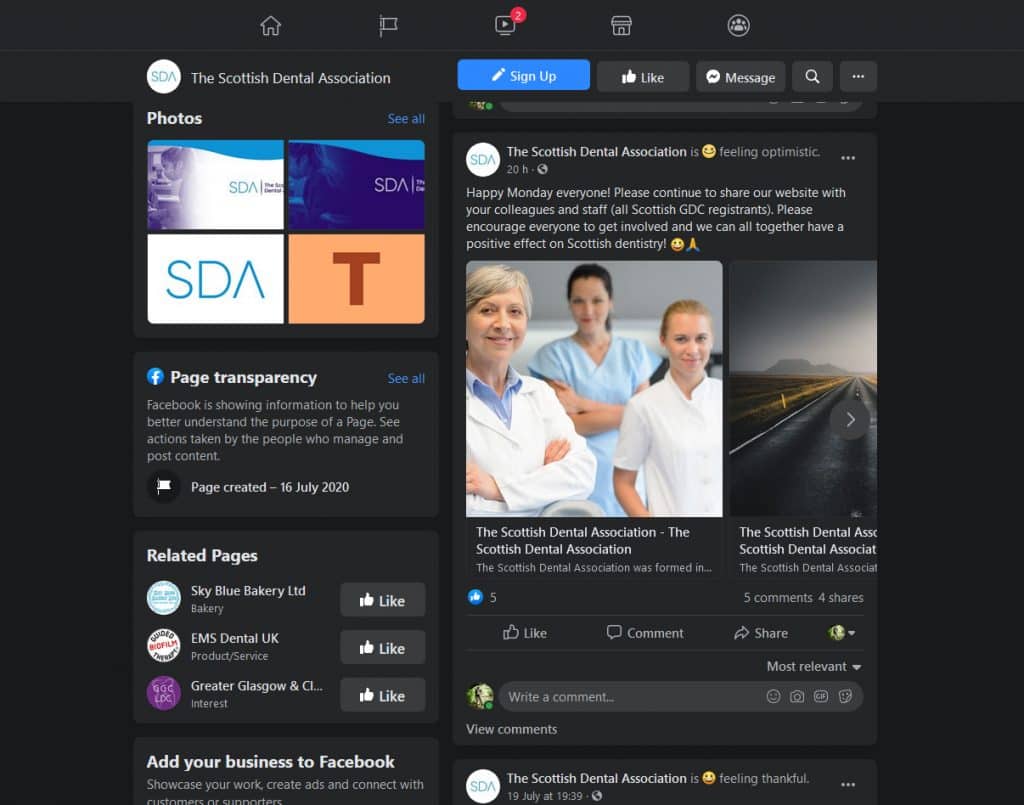 A Successful Website Launch and Marketing Campaign
The marketing campaign is off to a flying start with thousands of visits from professionals and supports in the medical industry in the first few days of launch: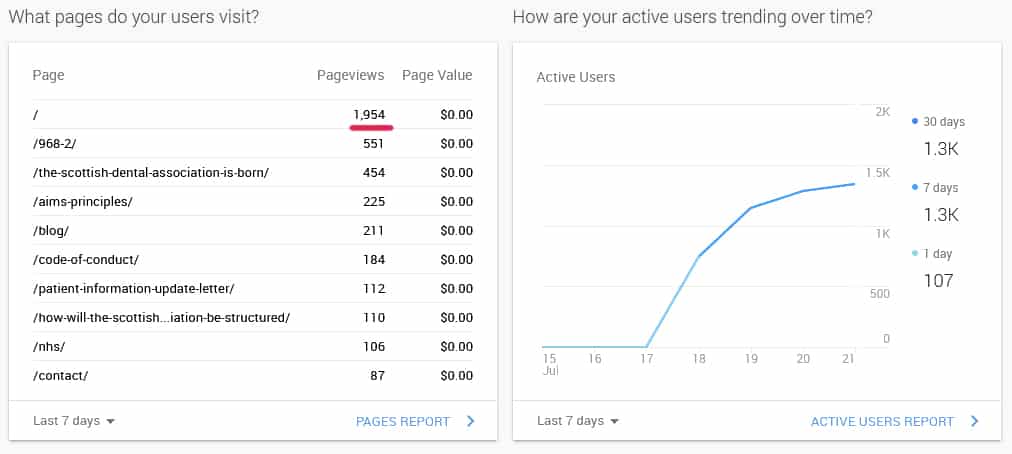 What I'll be doing for the Scottish Dental Association
You can read my Success Story for the full background to the Scottish Dental Association website.
The website is a launchpad for the SDA's future plans. The groundwork has been laid for
Forum websites
Membership plans
Gated sections
Blogging and Social integration
The SDA have big plans and I'm excited to help them grow and engage the government head-on with issues critical to our Scottish healthcare system.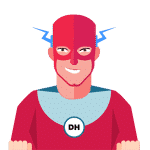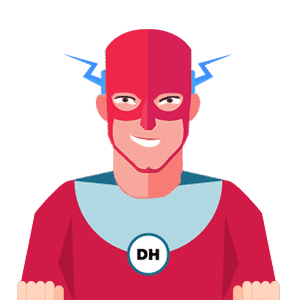 Want
FREE

marketing tips straight to your inbox?
Join a growing community of 700+ members for…
Free Downloads
Marketing Hacks
Quick Tips