Are you fed up spending money on advertising and not seeing results?
The web is full of articles about how to get the best out of Google Ads and Social Ads.
But there's an older, tried and true form of marketing that's still effective.
Billboards and other printed advertising are one of the oldest forms of marketing and still one of the most effective ways to turn £100 into £200.
But most business owners are still too scared to take the risk and invest that first £100, in case they don't get their money back…
Luckily there are some simple steps you can take to minimize risk and maximise your return on investment from advertising.
These marketing tricks have worked in advertising for hundreds of years and they are just as effective today…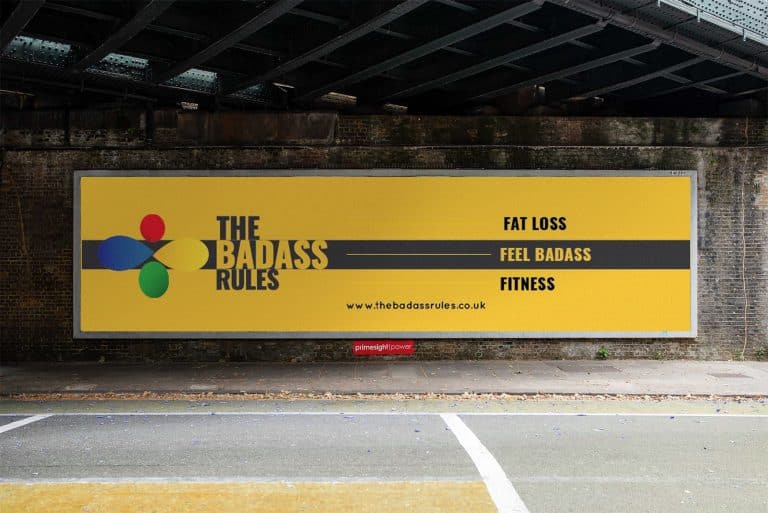 Grow your Business with Advertising
Whenever I suggest advertising as a marketing tool for small business owners, I see the same reaction time and time again:
"It's too expensive, I can't afford to do that right now!"
This reaction used to baffle me:
Sometimes the cost of advertising would equate to a single sale for the business.
What if I told you, that if you gave me £20, I would give you £40 back next week?
🤑
It's a no brainer, and you'd happily spend the money.
I couldn't understand why this concept was so much harder to grasp with advertising…
So I  started to probe into why small business owners are so hesitant to invest in advertising. Quickly, the answers started to become clear…
The issue is that with advertising the £40 isn't guaranteed, and that risk puts many small business owners off the idea of advertising entirely.
Unfortunately, managing risk is a part of any business.
How to minimize risk & maximise your return on investment with Ads
As business owners, we simply have to assess and manage the risk.
Here's a good rule of thumb:
If you think that your advert will generate enough business to cover the cost of the ad, then you should go for it!
Here's my own advertising experiment:
My back garden overlooks a large field. It's regularly used for recreation and local commuters including:
Dog walkers
Cyclists
Footballers
Runners
Commuters
I decided there was enough traffic that if I could get some kind of visible ad, I might get some business from that traffic.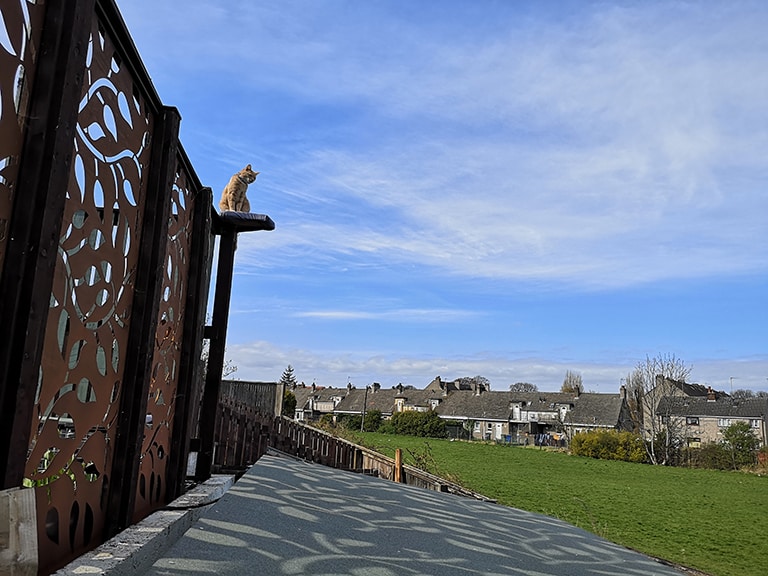 I was happy to spend £120 on a printed banner,  as I was fairly confident that I would get business back from the banner. It wasn't guaranteed, but it was a small risk I was willing to take!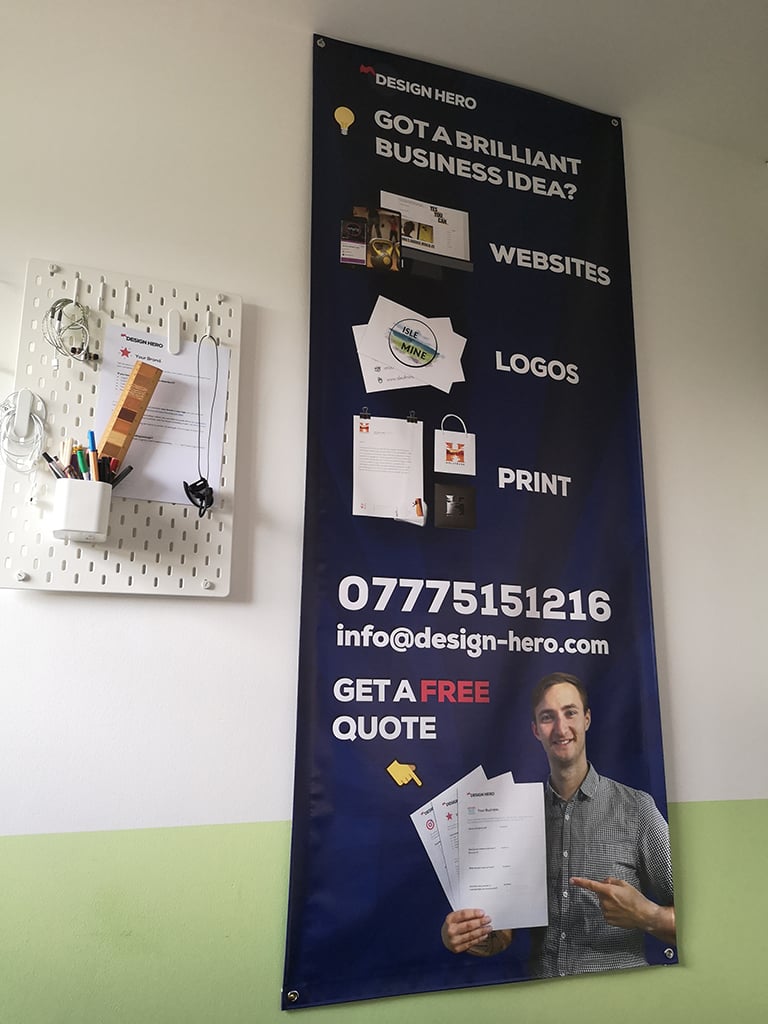 I was intending to target people on furlough who were considering going out on their own, or starting a new business. So I designed a banner with a simple message "Got a business idea?" along with my services and contact details.
I pinned it to my fence at the end of the garden so it was visible from the field.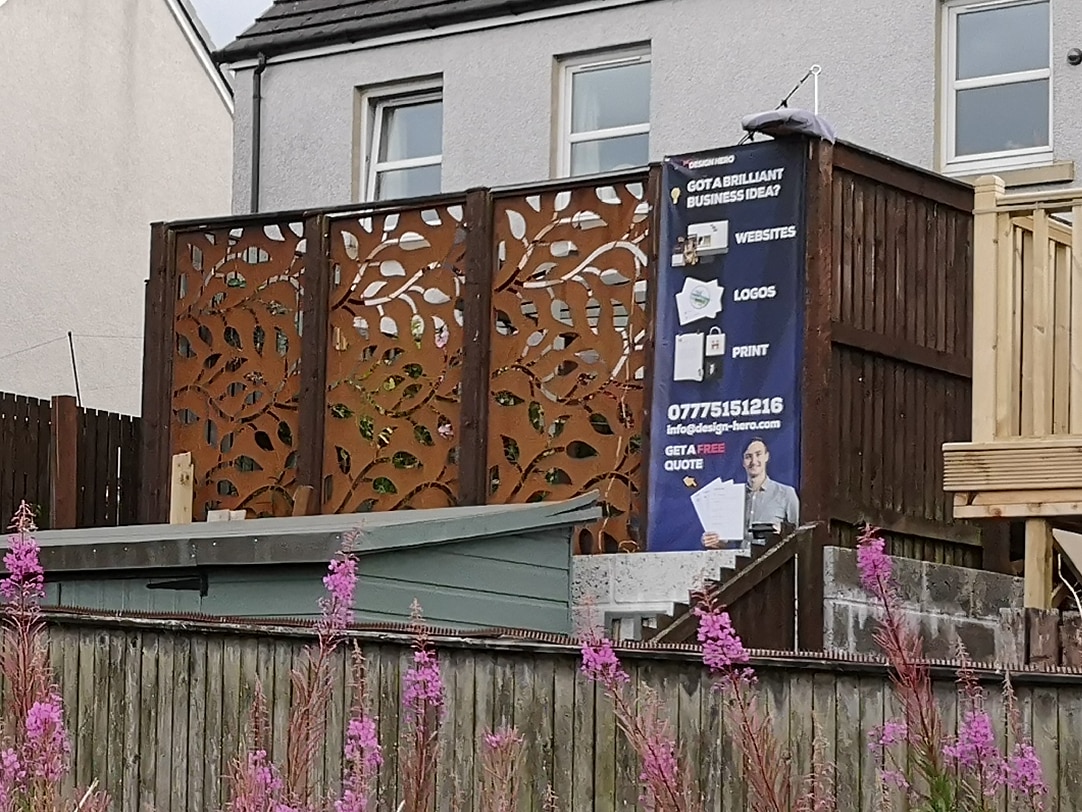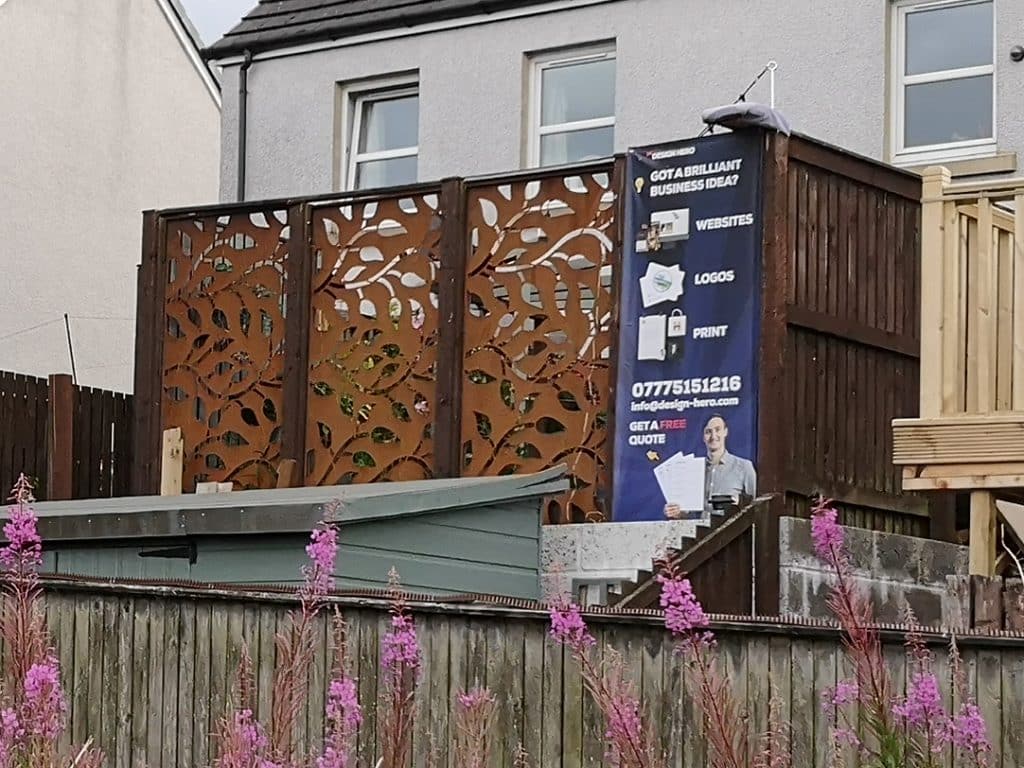 So far I've had enquiries for business cards, logo designs and vouchers, as well as a few other enquiries. All for small jobs, but these often lead on to more work later down the line.
The small value of these enquiries has already covered the cost of the banner, and I'm sure more leads will continue to trickle in.
It doesn't always pan out this way:
I also printed some A5 flyers for bouncing back after lockdown, which has been a complete flop, because during lockdown I didn't have the right platform to distribute them!
In this case, the message was right, but I failed to establish the right audience.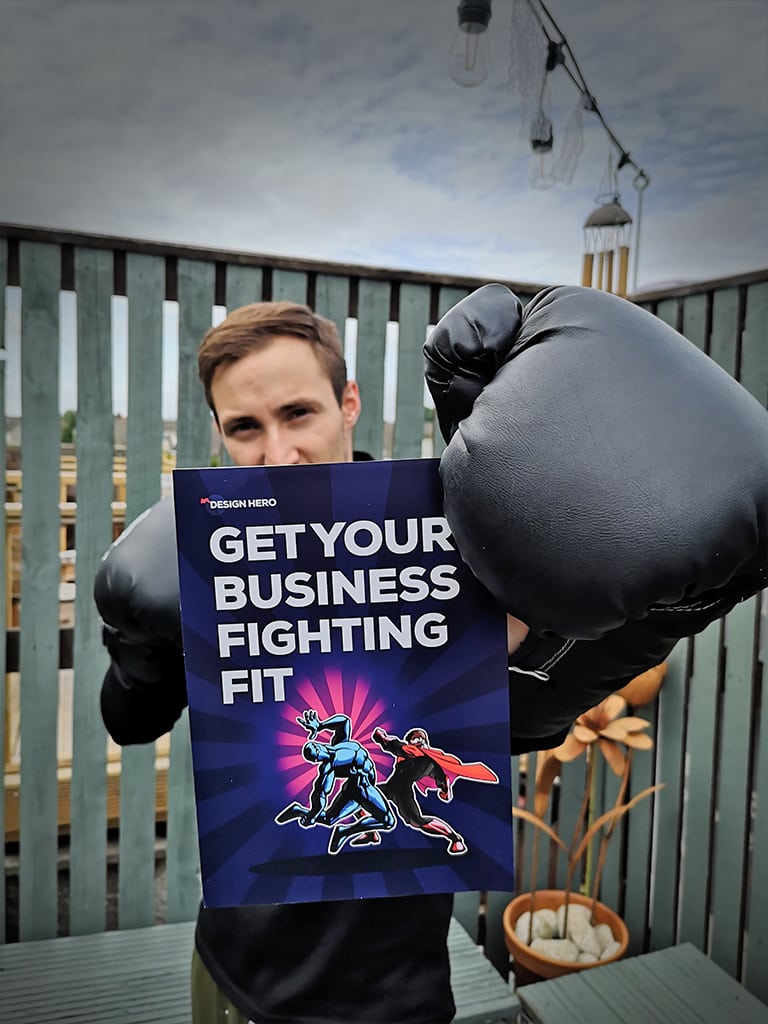 So long as your advertising has the right message, and the right audience, the likelihood of getting more back than you've spent is highly likely.
I've prepared some tips below to help you minimize risk & maximise your return on investment for advertising.
These tips will work for practically any type of advertising.
Billboards
Adverts
Banners
Brochures
Business Cards
website hero sections
website popups
If you use the tips below you'll increase the performance of your advertising, and improve your return on investment:
How to Grab Attention with Advertising
Don't be boring
For billboards, and other similar types of advertising your viewing time is typically just a few seconds.
You have mere moments to grab your viewers attention, communicate your offer, and convince them of your value.
You need a powerful message that either…
Makes the viewer stop and pay attention.
Sticks in the viewer's mind after they've passed.
The best way to do this is with an arresting graphic, a clever headline or a catchy punchline. When it comes to headlines, try to stick to 7 words or less.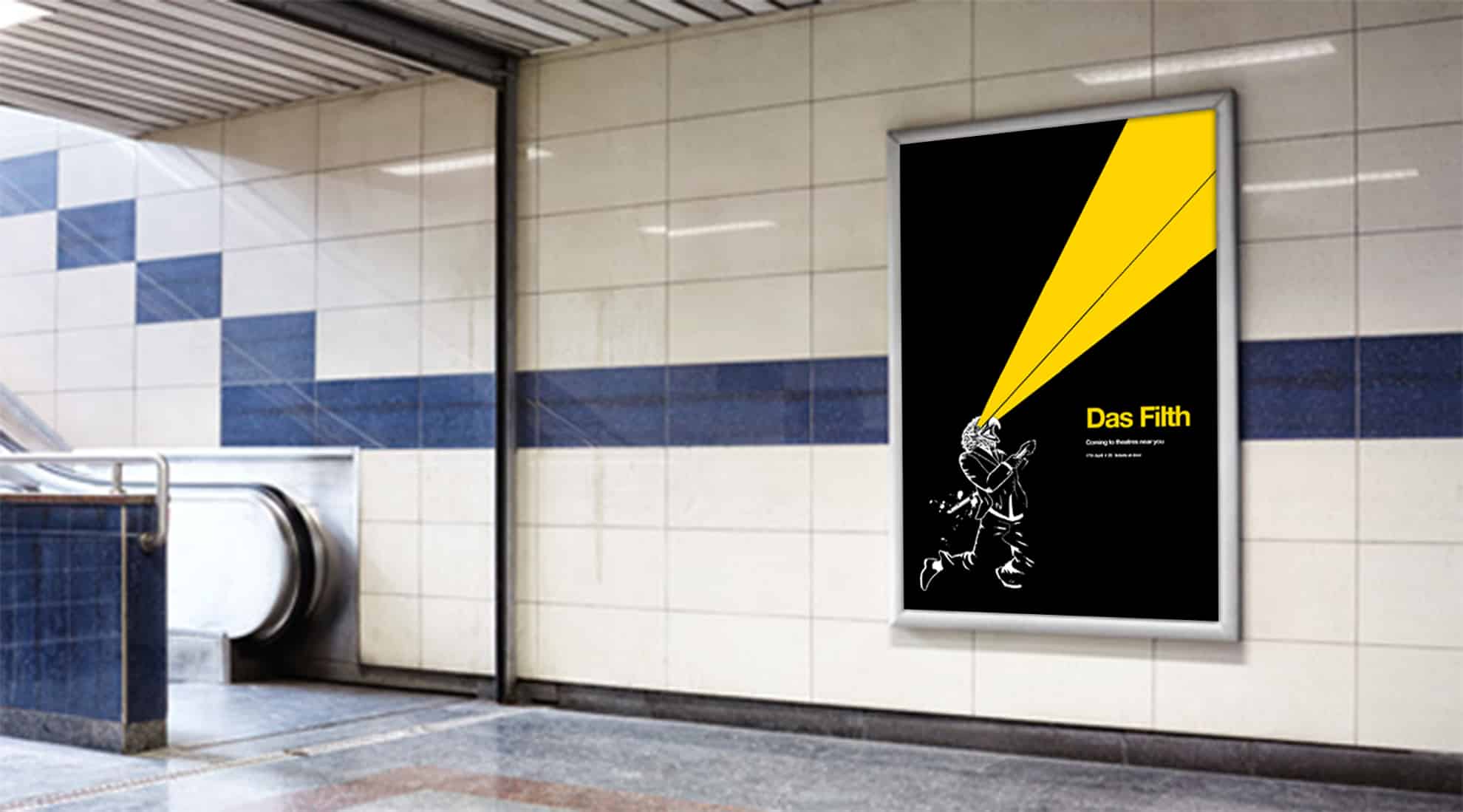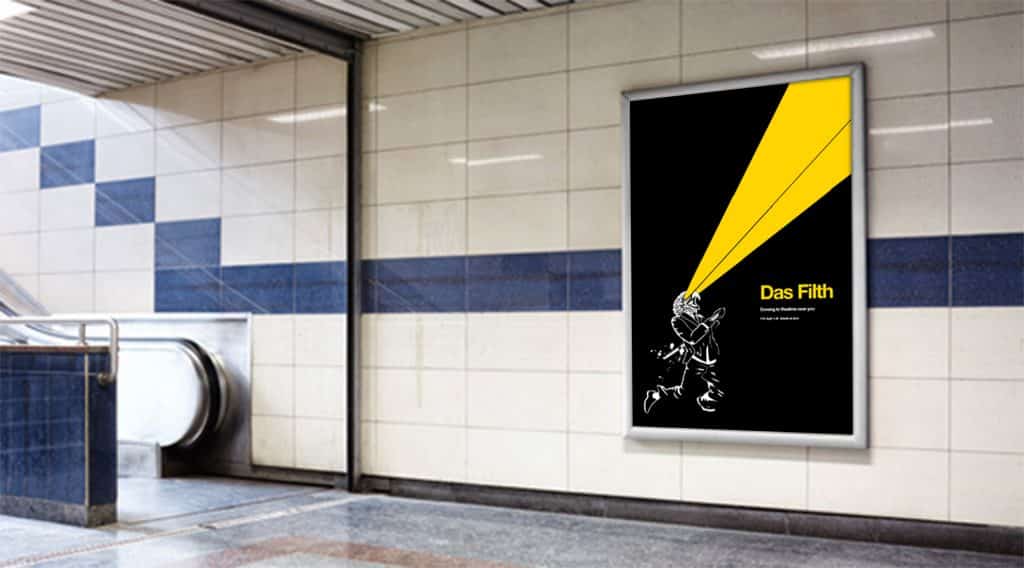 Keep it Simple with Advertising
Less is More
There's an age old saying in design: "less is more".
It's as true today as it ever was, perhaps even more so as attention spans get shorter and shorter.
Too often, you see billboard adverts trying to bombard the viewer with every bit of information about the product.
It's all too tempting when your paying for each square foot of space, to try and "get your money's worth" by filling every bit of real estate with information, images and graphics.
Don't give in to this temptation.
If you want people to buy your service or product, stick to the point, and only push one idea at a time. You'll get a much better response and better return on your investment.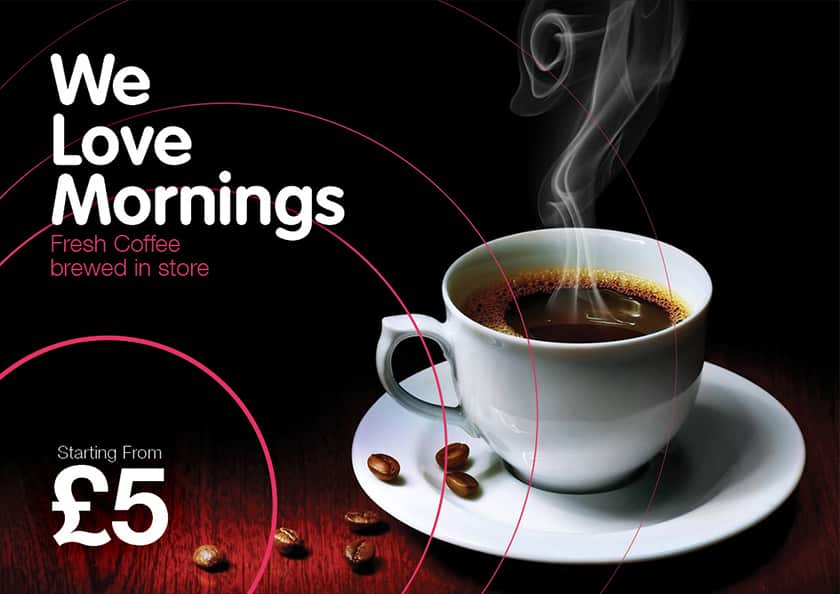 Use Readable Fonts for Advertising
Choose your fonts carefully…
You need to make an instant impression, so it's tempting to go for flashy, elaborate fonts. Just don't go overboard: The more flamboyant your fonts are, the more difficult they become to read!
It's a delicate balancing act between impact and legibility.
I've written a summary guide for how to choose the right fonts for your brand.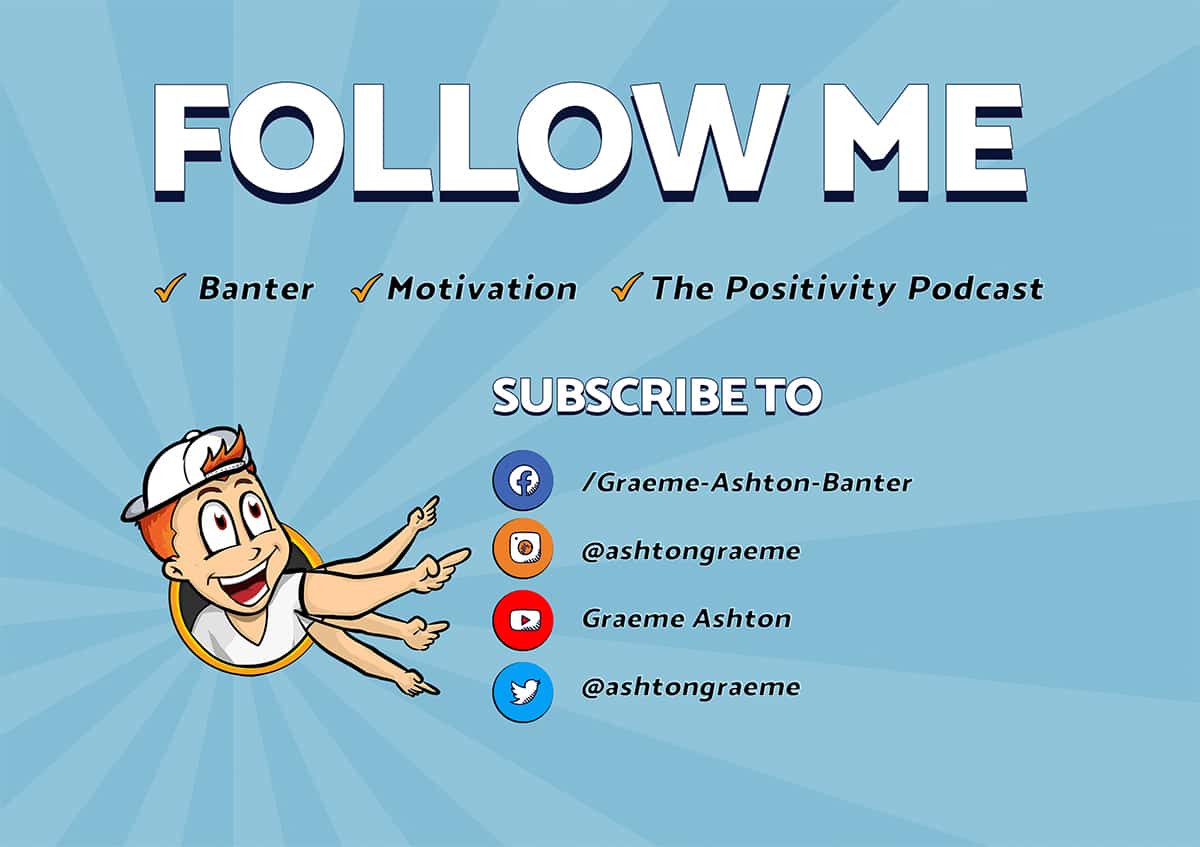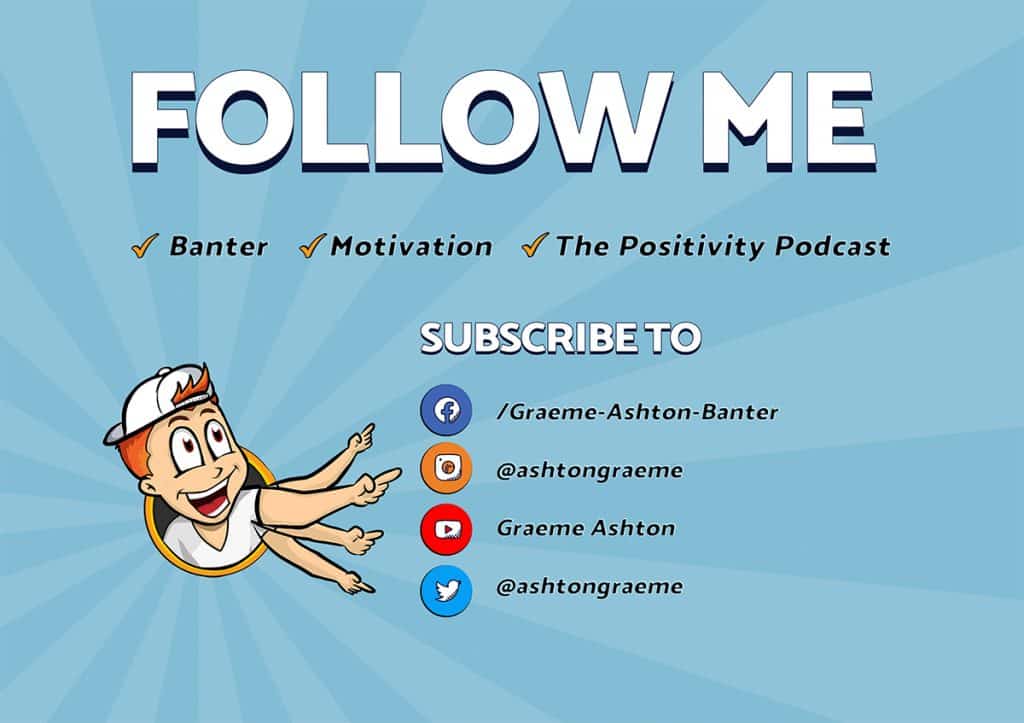 Whatever font you use should be readable at a distance. I recommend you steer clear of skinny fonts, script or handwritten fonts for billboards
Choose the right Colours for Advertising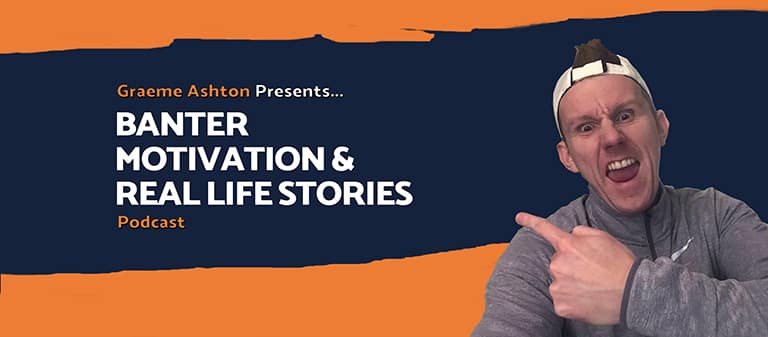 Contrasting colours stand out
Colour choice has one of the biggest impacts on succesfull branding and on advertising.
Your brand might use a subtle colour palette to convey sensitivity or elegance, but when it comes to advertising, high contrast is the name of the game.
using high contrast colours will help your ad get noticed, and can improve the viewers recall of your ad by 38%
Designing for Digital Advertising
Adapt for Success
All of the tips above apply, but there are a few tips that are specific to designing ads for digital use.
For digital billboards and advertising…
Avoid using solid white backgrounds, these can lack vibrancy in digital.
Digital is more flexible so you can change your message, or have a staged marketing message to build buzz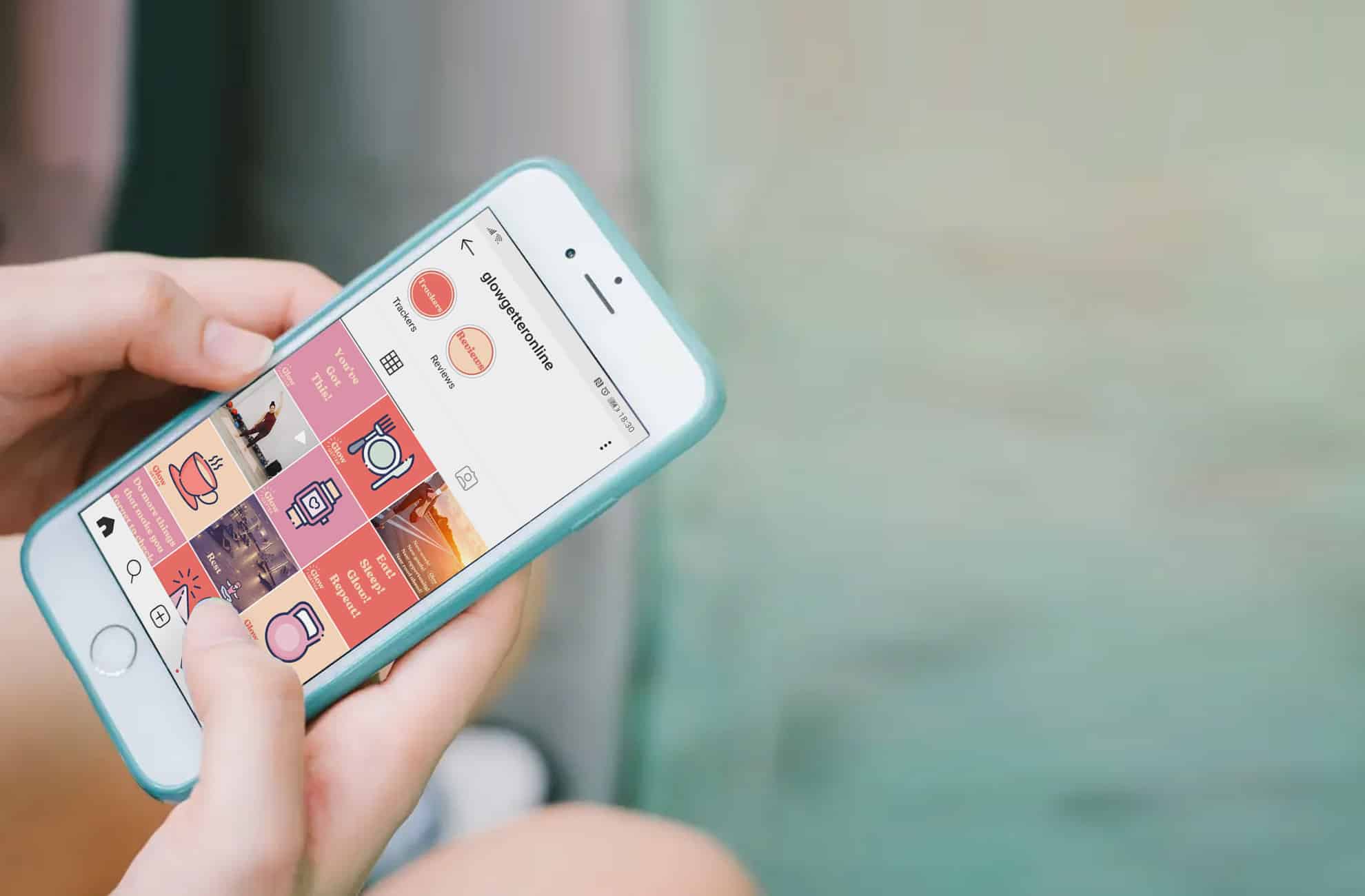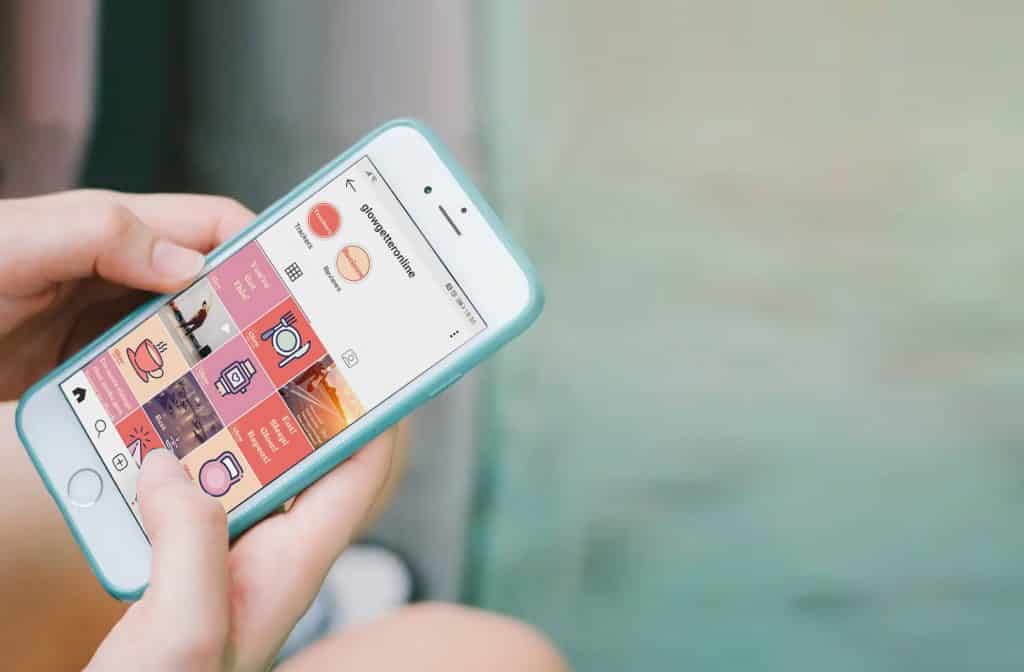 Bonus Tip
Location, Location, Location
One key tip is less to do with the message itself, and more to do with your market.
Make sure your advertising is in the right location for your audience.
There's no point in placing an ad for a new Porsche in student accommodation, as your audience of poor students will never be able to afford your product!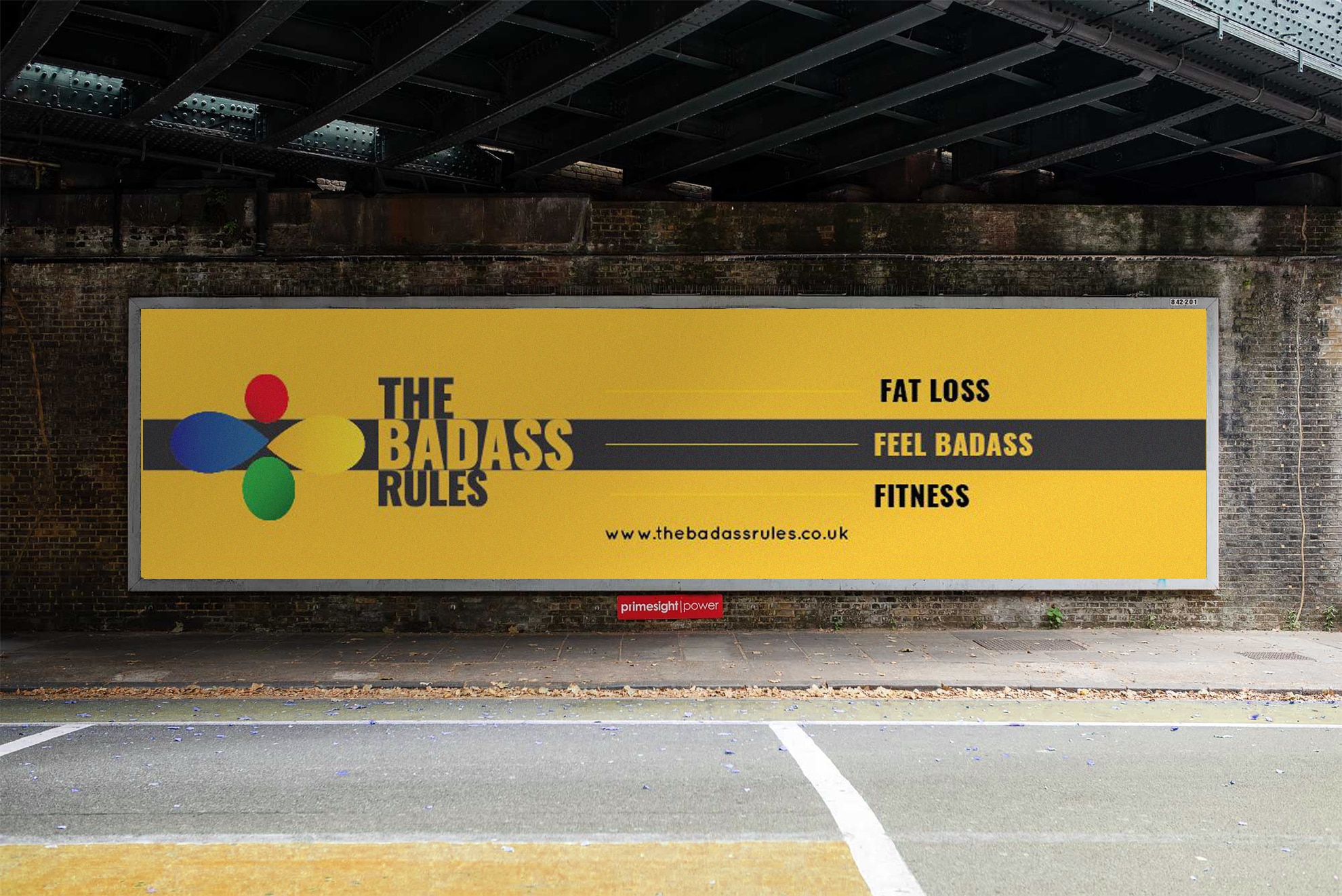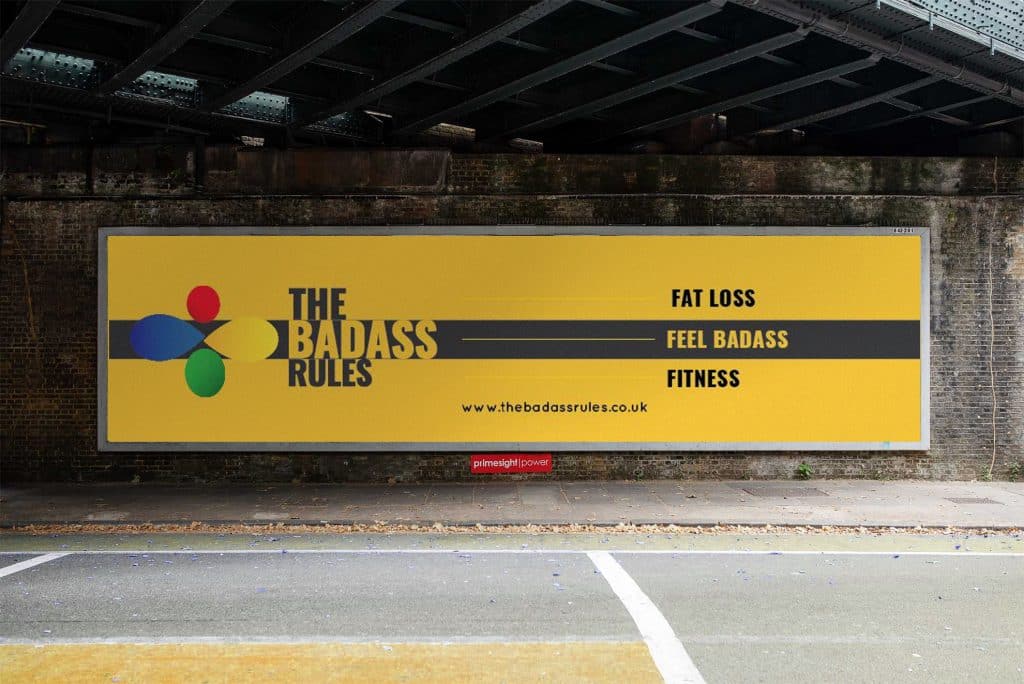 How to Measure the Success of your Marketing
Printed advertising can be difficult to measure the return on investment.
I'd suggest using a special number or contact email on your ads so you can directly link enquiries to the ad.
It also doesn't hurt to ask your new enquiries where they heard of you, so you can determine specifically where and how they heard about your offer.
Remember these for advertising success
I hope these tips help stir some ideas for your next advertising campaign, whether it's digital or printed marketing.
The key things to remember are:
Stand out with a powerful headline or graphic
Don't crowd your ad; stick to the point
Use legible fonts
Use contrasting colours
Choose your location carefully to maximise your audience
The most important thing is No risk, No Reward. If you have an idea for an ad, then take the leap and try it. You can only learn from your failures and a bad ad is better than none at all.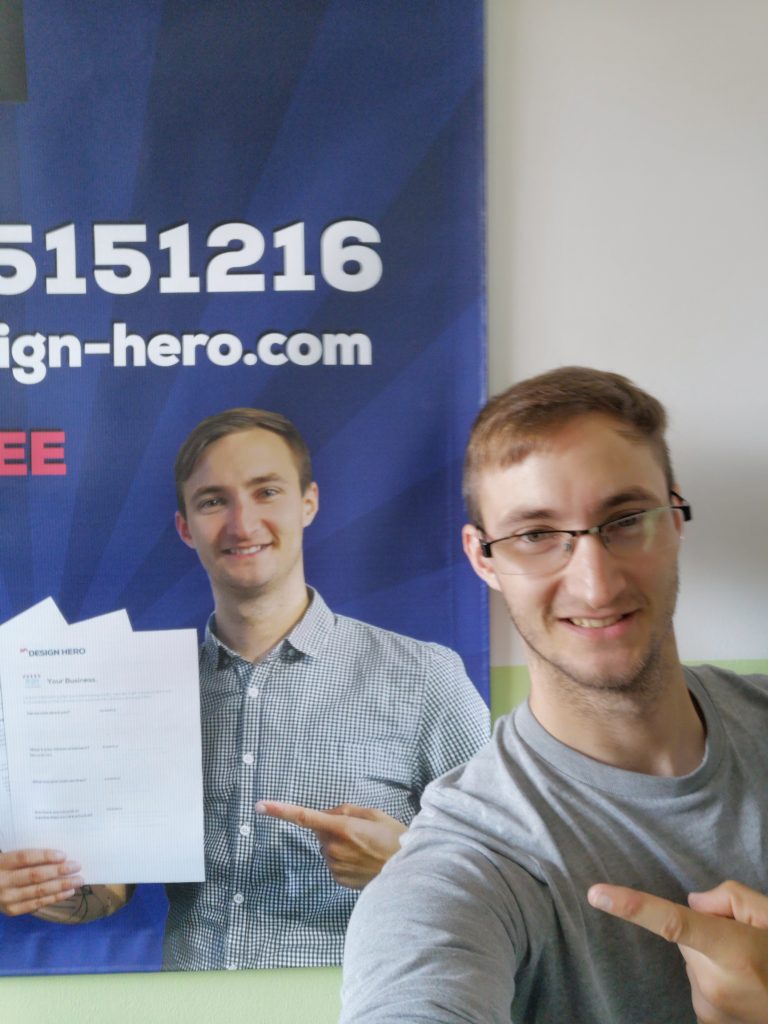 If you remember these tips when preparing your marketing you'll have a much higher return on investment, and stop wasting money on ads that don't deliver results!
If you'd like to share your ideas or get help with your marketing just get in touch!